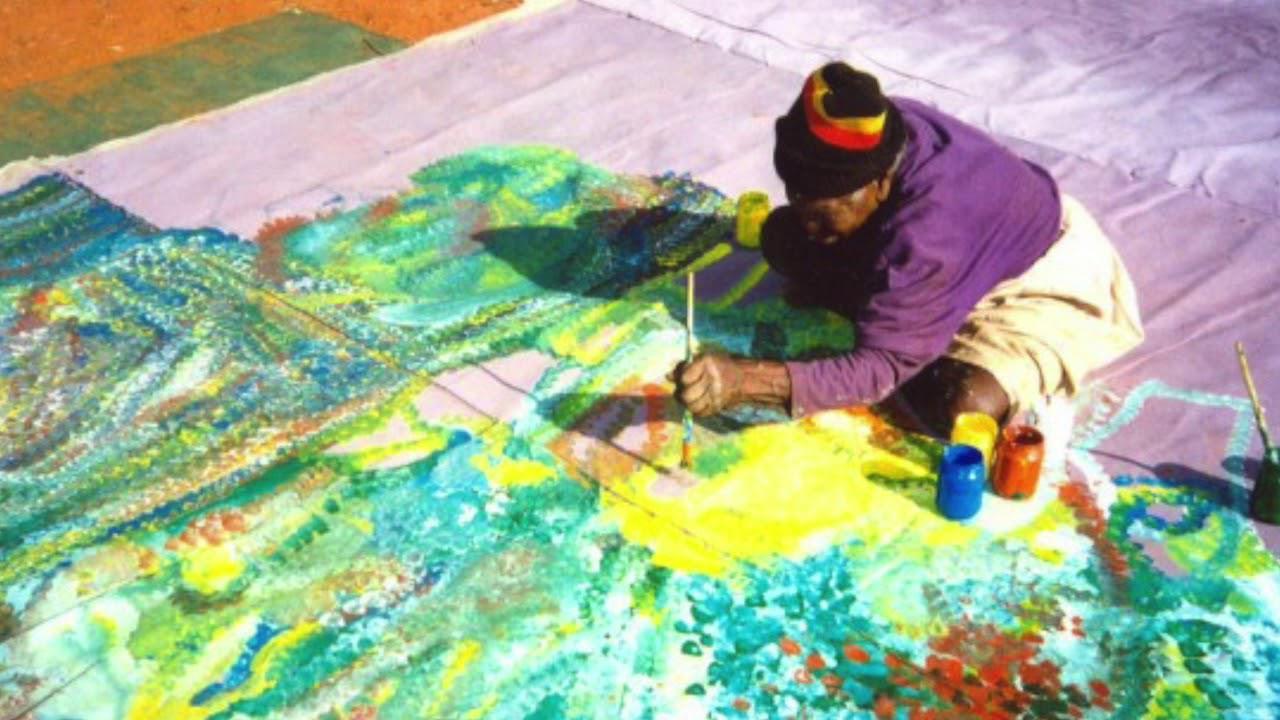 Australian Aboriginal art is rightly celebrated for not just for its beautiful aesthetics, but for the incredibly rich cultural history that it has the potential to depict. One of Australia's most famous artists, Emily Kame Kngwarreye, is responsible for painting thousands of notable works during the eight years of her life she committed to painting. As she is a truly a remarkable woman, in this article we detail a little of Emily Kngwarreye life to give you a better idea of how significant this woman really is in relation to Australia's artistic landscape.
The origins of Emily Kame Kngwarreye
If you've been shown notable works from Aboriginal artists, there is already a good chance you've been able to experience some Emily Kngwarreye paintings. Being one of Australia's most significant contemporary artists, Emily Kame Kngwarreye's art hangs in galleries around the country, but her origins might quickly surprise – unlike many people who spend their lives painting and creating art, Emily Kame Kngwarreye started painting at the age of 70 after having only sporadic contact with the outside world, and almost overnight she became an artist held in high esteem both nationally and internationally. Despite this international recognition in the art world, Emily grew up in a remote desert area in Australia known as Utopia, 230 kilometres north-east of Alice Springs. Despite only painting for eight years, Emily Kngwarreye produced over 3000 paintings, which amounts to almost one painting per day! In terms of inspiration the art created by Emily was influenced strongly by her cultural life as an Anmatyerre elder, in addition to her lifelong custodianship of the women's Dreaming sites in her clan Country of Alhalkere.
Emily Kame Kngwarreye's inspiration for her artwork
Strong, personal and cultural connections to her community and Country through kinship ties, ancestral history and law heavily influenced the art of Emily Kngwarreye, which served to unite her life and art. Notably, it was in Alhalkere, the country of her father and grandfather, that fuelled her creative power. Because of this, Alhalkere was the place and the law that saw birth and rebirth in all of her painted works, with her unique visions of this place creating images that need to be seen to be believed. Her style and knowledge related to art were hardly borne out of an understanding of the world of art – Emily knew nothing of the art world nationally, let alone internationally, and it therefore had zero influence on her creative process. Despite this, the art she created during her life drew visual parallels with Western modernism and some aspects of Japanese artistic practices.
Art that stemmed from the land
Despite having no affiliation with the art world and no trained background in art, the works of Emily Kame Kngwarreye are featured in esteemed galleries all over Australia, such as the National Gallery of Victoria. She also won numerous awards during her lifetime, such as the prestigious Australia Council's Australian Artists Creative Fellowship in 1992. Her overall success demonstrates the incredible connection the true owners of the land have with Australia – it is a desire to communicate strongly held beliefs that tie cultural communities together, and for that reason it is important to acknowledge her work.