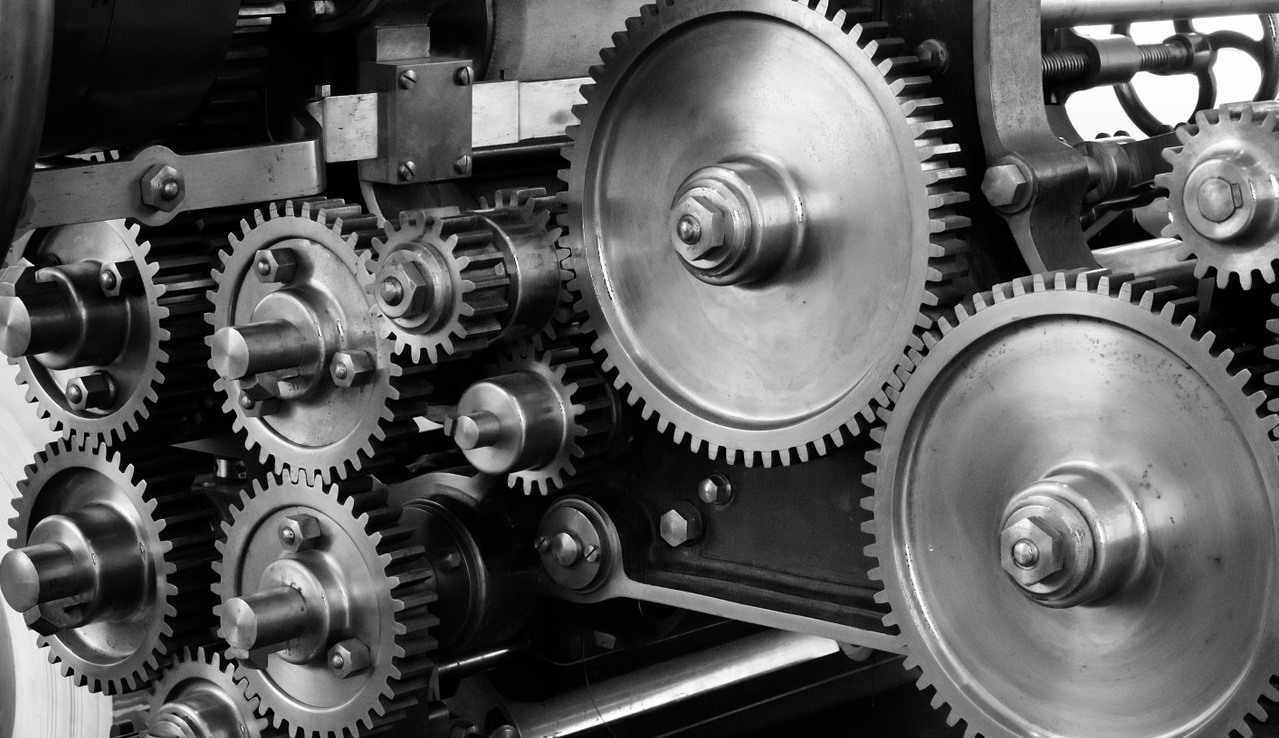 Gorgeous machine supplier ads may catch your attention. But selecting the right and perfect supplier is kind of a tough job. In fact, automation is the key to the success of your business. You shouldn't spoil the possibility and profit that your business could gain in the future. There are plenty of suppliers out there to help you with the machinery. But before dealing with any of them, you must consider some important facts about the right supplier. Those facts will help you narrow down the possibility of choosing the perfect machine supplier without extra cost and effort. Let's dive deep into those facts.


Selecting perfect machine supplier facts


Quality: When you begin searching for a supplier, you will find lots of dealers. Most of them will fill the requirements of yours. Then how are you going to select the winner? The answer is easy and it's quality. The automation machinery is really expensive. Any business could face a loss of money because of low-quality suppliers. That will be irrational and poor economic management. However, take a full quality check before selecting the machine supplier. In that case, use the internet to find the best quality machine supplier around you. In addition, local information gathering techniques can also help you find the desired supplier.
Reputation: Whether you are searching for a local or international supplier; you must focus on the supplier's reputation. There you can figure out plenty of ways to measure supplier reputation. In that case, user reviews play a vital role. You can ask your acquaintance to share their experiences with machine suppliers. There are also some other ways including the internet. So, go to Google and search your shortlisted supplier's company name. The search engine will provide you with plenty of interesting information including the supplier's reputation. It helps to trust the company that is willing to take care of your automation reinforcement processing.
Cost: People say that spending poor money will produce low-quality service. Especially automation machinery is really expensive and a one-time big investment. Reinstalling and faulty machines will cause trouble and reduce the profit of your business. You will never want to hurt your business. So, you will have to consider the cost. Rather you can get the best supplier service and further support. However, while selecting the perfect supplier, calculate the possible cost and expenses. Moreover, increase the budget to get the best machine supplier for your business. In the case of selecting a rebar bending machine supplier, think about the cost for the best service.
Options: It is better to choose one from various suppliers. It builds up the competition between suppliers to provide good service. Most of the time you won't get the supplier you want. Because you don't know which supplier will meet your criteria? In fact, it is hard to communicate with every supplier in person. So you should look for a supplier directory. The directory will provide necessary data about what the suppliers offer. Then you can rematch your criteria with them and shortlist Supplier Company. In a nutshell, considering options makes the selecting machine supplier procedure easy and effective.
Final Deal: The long run of selecting the right machine supplier is essential to bypass the possible mistakes. After the valuable research, you are now able to decide which supplier is perfect for your job. So you should make a deal with the supplier. In that case, make the deal flexible and make sure it honors the standard of the supplier and yours. You can hire an executive to do that kind of task along with you.
Supplier Performance: The performance of the supplier is important to complete the supply process. That means, it ensures the deal is in the right hand. However, full automation goods supply must be monitored. In order to get all the machinery perfectly shifted, monitoring the actions helps a lot. In other words, late delivery, broken machine parts, and other related occurrences occur many times. To get rid of those unwanted facts, experts suggest monitoring the supplier's performance. If the deal is encountered with a poor performance issue, you can cancel the deal and receive a penalty from the supplier. On the other hand, you can report that to them and ask them to fix those issues. Most of the time they will fix the performance issue. So don't compromise the low service performance.
After Services: There is another fact that is important in a machine supplier job. Lots of the suppliers provide services that are called sale service or after service. While dealing with suppliers, ask them about what will be their action in case of installation and replacement of parts. However, after services require additional cost. But it will reduce hiring a whole new company for only installing and replacement. It is a matter of fact that those additional services help to adjust expenses. That is why you should deal with the supplier that provides sales services.


Bottom Line


Choosing the right machine supplier can boost your business growth. So it is important to abide by the facts that are described earlier. In fact, those tasks made a complete guideline for dealing with the right suppliers. Hope you won't let down your business mistakenly by selecting an unprofessional and untrustworthy supplier.