Written by

Anna Melnikova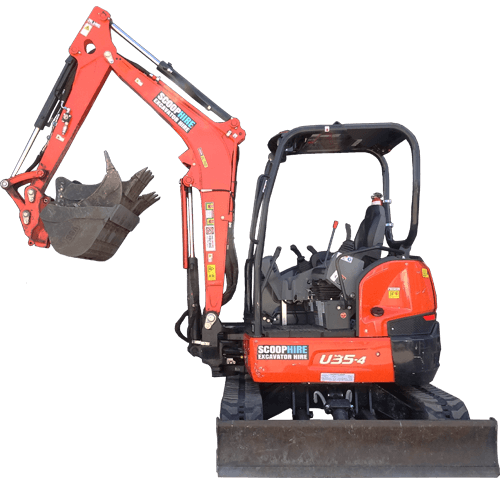 Every contractor knows the importance of having an excavator onsite. These machines have become a staple on building sites. From skid steers to long reach excavators, you always have different
excavator hire
options to suit your site's needs. To get the right excavator for your job, thereare some questions you need to ask yourself.
How big is your project?
The size of your project is an important factor. It will inform you of how big your excavator should be. 
How much work do you need to do and will there be space for the excavator? If you are working on a residential project like digging a pool you probably don't need an excavator that weighs more than 8tonnes.
You probably need a compact excavator because you need a machine that can fit between buildings, power and utility lines. If space is not an issue, you can get the work done quicker.
Excavators are very versatile pieces of construction equipment.They can assist in a variety of tasks.
Digging
The most basic use for excavators is digging. You can dig trenches and holes and refill them. Because of their adaptability,they can be used on different kinds of soil from the hardest to the softest. Excavators can dig with precision when it's needed.
It is simple to understand how they work: A steel, hydraulic cylinder powered bucket digs the soil and pulls it towards the operator. The bucket is then lifted and it's content thrown into a dump truck.

Material Handling
Excavators help with moving a lot of objects around. Moving things manually may take a lot of energy, manpower and time. An excavator can lift different types of materials from concrete to precast kerb stones.
Hammering
By attaching a hydraulic breaker to your excavator, you can turn it into a  Which means you can break down big rocks into little rocks that are easier to move. With an attachment like this one, you can break down concrete walls. This attachment is ideal for demolition jobs as well as quarry exploration.
Cutting / Landscaping
Excavators come in various sizes. You can even get a compact excavator. This small and  lightweight excavator can handle smaller construction jobs  and even help you move debris from your back yard or dig holes for trees or small utility tranches or dig out a swimming pool.
When it comes to hiring an excavator there are two types to choose from. A standard commercial excavator or a mini excavator.Standard excavators can range from 10 to 80 tons in size. Special purpose excavators can go up to 350 tons.
It might be helpful to take pictures and measurements of your job sites to get machinery advice and quotes from an
excavator hire company
. Include information Bout the ground material and the time frame. This information will help the hiring company to decide which machines will do the job efficiently. Excavator jobs always need proper planning. Factor in any extra time required and services to ensure that the job is done well, on time and within the scheduled budget.