Written by

Editor on duty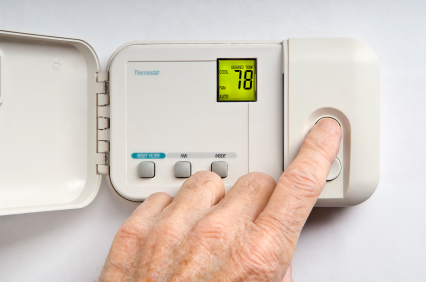 There's no denying that having air conditioning on hot days makes a big difference to how you feel. Everything seems much harder when you don't have air conditioning as you feel sleepy, sluggish and extremely uncomfortable. As a business owner, having a fully functioning air conditioner will make a huge difference to your employees and you will even see productivity levels increase, the more comfortable you make your staff.
It is important to make sure that your air conditioning unit is in perfect working order. You don't want to find out on a 40 Degree day that it is broken!
Below are our top 3 tips to help make sure your air conditioning unit stays in tip top condition all year round.
1. Check Daily
Air conditioning units are designed to be used around the clock. Parts are manufactured to last longer however just like a car you do need to perform daily checks to make sure everything is in working order. Make sure you check the filter is kept clear of any dust as this is the number one reason many air conditioners stop working efficiently.
You also want to make sure there are no funny sounds or smells coming out of your unit. This could indicate that a part has burnt out and needs replacing. Putting unnecessary stress on your
air conditioner
will cause it to have problems further down the track. Keep a close eye on your unit and report any issues sooner rather than later.
2. Keep an Eye On Your Energy Bills
As most people know it is normal to see fluctuations in your energy bill during hot and cold seasons. After a while you will get a good idea of what is normal for the amount of energy you use. If you start to notice any big fluctuations during times you have been running your air conditioner then it may be time to check your unit.
Conducting an energy audit
will help you work out if your air conditioning unit is functioning a good as it should be. Alternatively, you can schedule for an expert to come and conduct a maintenance check just to be sure everything is working properly.
3. Check the Temperature
Checking the temperature of your air conditioner is very important. When you set your thermostat at a certain temperature it should stay at that temperature. Overtime as parts start to wear out you may notice inconsistent cool areas.
If you notice that one room stays hotter than another or don't seem to get any air at all then you will need to call in a specialist. This also applies if some rooms become very cold compared to other rooms. Making sure the internal temperature is kept consistent will make for happy employees.
Keeping your air conditioning unit well maintained will ensure that you get the most out of your unit. Happy employees will make for a better and more productive work environment!