Written by

News Feature Team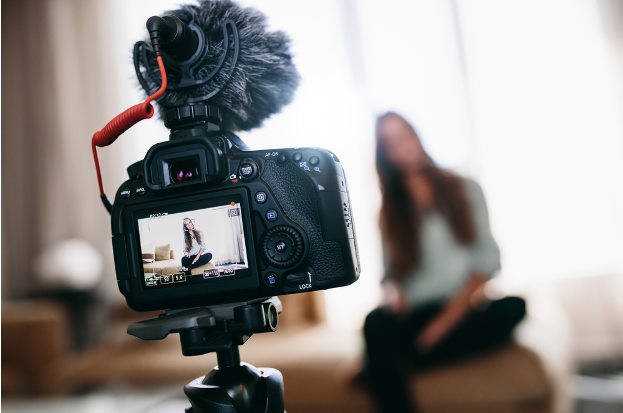 Vlogging is one of the best ways to build your audience on the web. There are several photographers and video bloggers that generate an income by publishing regular content to their channel for their audience. For someone that's just about to start, they might freeze at the thought of having to invest in cameras and other equipment for doing video blogging. And while some cameras are better than others, the main thing is sharing your story with the audience. And the equipment that you will use will help you create that story.
So don't panic. There's different cameras that you can access at different price ranges.


DJi Mavic Pro


If you want to get incredible aerial shots, then you need to look into getting the DJi Mavic Pro. Of the drones on the market, it is probably the most convenient to carry and it also produces high resolution images for both filming and photography. It's also much quieter to operate than its predecessor the Phantom 4.
It's great for capturing different angles such as panoramic or a bird's-eye views.


Canon DSLR


The DSLRs provide the best image quality and can have a professional microphone installed on it as well. It's great for providing top-notch HD videos and photography, however the file sizes are extremely large and it will require you to use several storage devices for the footage. You can pick up a relatively inexpensive camera from $300, however you will need to invest in lenses and memory chips, which will set you back a few hundred (or thousand) dollars.


Canon G7x


The Canon G7x is a great camera because it is a point and shoot, but it also has an autofocus and uses the aperture automatically when taking photos and when filming. The images from the camera really "pop" when watching it on the playback. Many of the top video bloggers have this camera as a part of their filming equipment because they can easily take it wherever they want to. Retailing at just over $700, it is a great entry-level camera to invest in.


iPhone 7.


The iPhone 7 has a great quality camera that produces video in 1080p, which is HD quality. It is a point and shoot camera and also has a great display resolution. It's the easiest of all of the cameras to carry since it fits into a jeans pocket.
Should you get the phone, you will need to get the model with as much storage space as possible. Videos take up alot of storage and it is likely that you will need to purchase additional storage on iCloud as well. The iPhone is the most convenient option and will give you a professional look. Prices for the iPhone 7 start from $1229.


Some other vlogging tips.


Print out your script.
Preparation is key when vlogging. Unless you naturally know what you will say before you say it, it will be easier to produce a script that you can reference. You'll also need to purchase a printer and ink cartridges as a part of your vlogging setup.
Photography keep on reaching new heights. There's so much information available on techniques and professional equipment is becoming more affordable.


Consider hiring an editor.


If you do have the funds, hire someone that can do the editing for you. Editing is the most time consuming process when doing video blogging. You can search for outsourcers on Upwork that can help you complete your tasks.



Remember that it is more important to share an entertaining story than to worry about an expensive setup.


Several vloggers have built their fanbase around uploading consistent videos with a message or story that resonates with their target audience. Several vloggers have built an audience of thousands or millions of followers from recording in their car, bedroom or even walking on the street.
If you decide to go ahead with vlogging, consider the equipment that's been suggested as well as the provided tips to build your channel and your vlogging success.  https://www.globosurfer.com/best-diving-cameras/