Written by

Jeffrey Ulrich CEO Chinavasion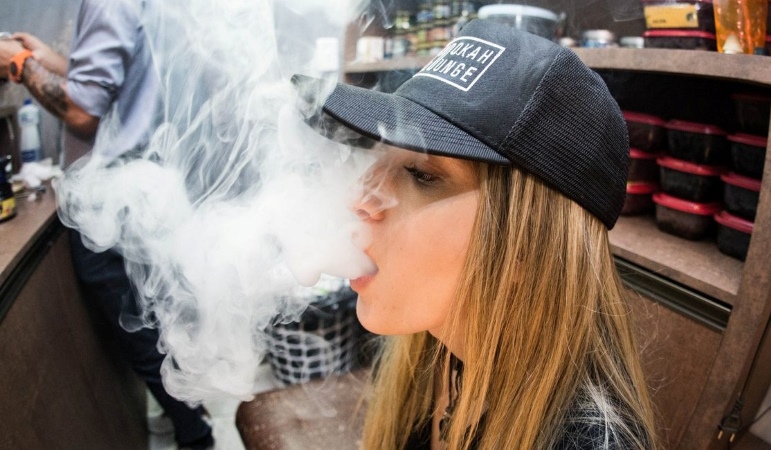 Are you wondering how to quit smoking? Quitting smoking is a very complex task. But with the help of an e-cigarette, you can easily quit smoking. This has led to a rise in the popularity of the e-cigarette. It is a process of taking yourself away from the nicotine addiction.
The E-cigarette contains nicotine which is the addictive element found in a regular cigarette. But once you are used to e-cigarettes you can reduce the level of nicotine and better control your intake. In this write-up, we will take a look at the way to stop smoking using an e-cigarette.


Deciding the Nicotine Intake


The first step is to know your nicotine intake. You can use either liquid nicotine or a cartridge of nicotine. To maintain the current level of your nicotine, you must know the equivalents between e-cigarette and cigarette. You can always adjust the level of nicotine depending whether you need more or less. An important tip to keep in mind is that you must avoid using more nicotine.


Types of E-Cigarette


The reason they are an effective alternative to cigarettes is that it produces the same smoking experience. You can select an e-cigarette that copies the cigarette more directly. You can even select a technologically advanced model that offers a strong vaping experience. There are different types of e-cigarettes in the Vape shop.
A small and lightweight e-cigarette is perfect for beginners. They feel and look like cigarettes making it ideal for casual smokers. On the other hand, the mid-sized model is great for vapers who want more options. They are larger in size and have longer battery life. They are perfect for producing more vapor smoke and features more customizable options. You will also have more control over your vape seeings with the ability to change voltage and therefore vapor levels which in turn effect how much nicotine you will inhale with each hit.


Deciding the Flavor


Visit your local vape shop and you will find that there are a plethora of e-liquid flavors available for e-cigarettes. Whether you want to have a chocolaty flavor or tobacco flavor, the e-liquid manufacturers have it all. If you have an e-cigarette that allows you to change the flavor, you have plenty of options. You can choose a brand that offers good quality control and has reduced the quantity of nicotine. Always check nicotine levels of any eqliuid you use.


Doing Things Slowly


One of the most important tip for quitting smoking is by doing everything slowly. You should not immediately drop to zero level of nicotine. It will be very difficult for you. So, the best way to quit nicotine is dropping levels gradually. Most smokers will probably start with vaping with a 16mg/ml or 18mg/ml ejuice. Sometimes the nicotine levels are shown as a percentage so instead of 16mg/ml you may see 1.6%.
I would recommend for most regular smokers to star at 12mg/ml, If you still have strong cravings you can always increase this to 16 or 18mg/ml. once you find youyr base level where you dont need to smoke anymore and can fulfill the cravings you should over the course of several months reduce the amount to 6mg/ml. Then when this satisfies your cravings slowly reduce again to 0 nicotine ejuice, don't rush this process for everyone its different, but set clear goals and slowly reduce the nicotine weaning yourself of the addiction if you try it to fast you may end up going back to cigarettes again.
Remember that if when you inhale you feel dizzy or light headed after just a few hits. Or you feel an uncomfortable sensation on the back or your throat or get a headache then you are probably using a nicotine level that's too strong for you.


Why Should You Use E-Cigarette?


Although, e-cigarettes are not considered as a healthy substitute to smoking. But there are some benefits of using it for vapers.
E-cigarettes are cheaper as compared to cigarettes. Currently, they are not taxed making them inexpensive to maintain.

You are given a lot of options. You can select the flavors, the level of nicotine. You can choose an e-cigarette based on its aesthetics.

The Best E-Cigarette


JoyeTecheRoll-C
It is the latest version of the eRoll. They are available in a metal charging case that looks like a cigarette case. There is a slot to hold the eRoll and has a space for battery. The eRoll has the 90 mAh battery that can last up to 10 minutes. Once the battery is low, you will have to put it back in the case. The case can be recharged by a micro USB port. The e-cigarette has a liquid removable tank so you can refill it easily.
Therefore, the best way to stop smoking is throughan e-cigarette. It can help be helpful for the vapers to gradually reduce the use of nicotine. You can decide the flavor you need and the type of e-cigarette. How was your experience of quitting smoking? Share it with us in the comments below.