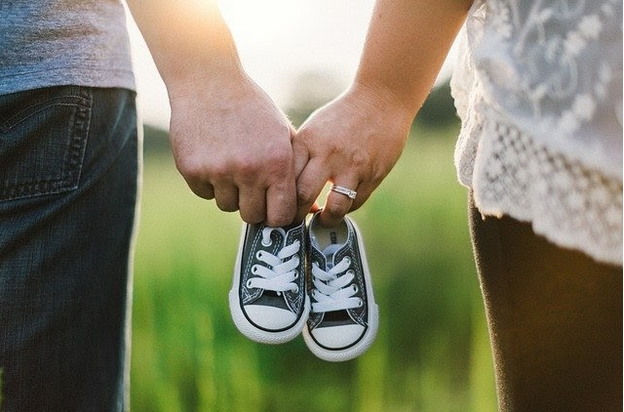 When it comes to putting together a cool outfit, it's no secret that the perfect pair of shoes can make or break your look.
Styling an outfit for your little one
can be super fun because everything looks so much cuter in miniature sizes but when you are dressing up bub, you may run into challenges to make sure they're still comfortable no matter what they're wearing. So, how can you pair a stylish pair of shoes with your baby's outfit?
Take a look below to find out.
A comfy pair of sneakers will be your (and your baby's) best friend
We all love a comfy pair of sneakers. In recent years, cool sneakers have come into fashion because not only do they look great, they can also go with a huge variety of clothes. Whether your little one is rocking a cute frock for a birthday party or running around at the park with their friends, you're going to want a pair of sneakers that can take them from A to B (and everywhere in between). Although white sneakers are huge in fashion right now, we all know (or have learned the hard way) that dressing your baby up in white clothes is often asking for trouble, as the mess of day to day life can be pretty hard to wash out. If you want to avoid white shoes, why not go for a cute pair of classic
Vans
or Converse in either black or a statement colour? Not only will bub look super cute, they will also stay comfy all day and their new kicks will last a long time too!
Shoes for special occasions
If you're dressing up bub for a fancy occasion, you may be wondering how you can perfectly blend style and comfort, so they can happily play and dance around all day. When it comes to special occasions, you might want to let your little one help you choose their
baby shoes
, so you know they'll be happy wearing them for as long as they need to. Perhaps they'll want to wear a cute pair of loafers to go with their sweet little suit or a pair of strappy summer sandals to perfectly match their new summer dress. If they're a little bit edgy, they may even want to rock a pair of statement boots to show off their personality with their cool new get up. Whatever the occasion, you can let them help you make the decision so they can let their little personality shine through in their super chic outfit.
Shop around
It's no secret that kids clothes and accessories are super cute and there are so many different styles out there. Whether your little one is a bit reserved and likes to wear simpler pieces or they want to wear statement shoes in all colours of the rainbow, there's sure to be the perfect shoe for them!
There are plenty of online stores with a huge range of children's shoes, so shop around to find the perfect kicks for your little one.