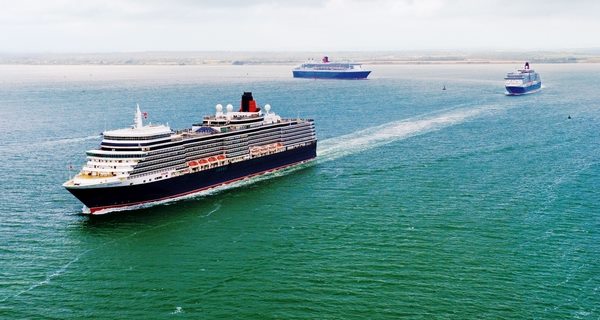 When it comes to booking a cruise, you might find yourself as one of two people; a person who books months or even years in advance for your journey, or the person who buys their ticket just a week or two before departure.
Although there isn't anything wrong with either of these tactics, there could be a whole lot of lost cash as a result! In this article we'll take a look over a few essential last-minute cruise tips and what you can do to save a few bucks, streamline the booking process and get the most out of your somewhat hasty cruise booking.
Take a look below at our top 5 last-minute cruise tips!
If a Cruise Sounds Promising, Book Now!
Our biggest tip is getting in as early as possible. There are often mega savings available for those who book as early as possible, which can sometimes reach into the hundreds or even thousands of dollars.
If you've been scouring the web for a holiday idea and find yourself settling on a cruise, then do your best to book there and then! Just be sure to correlate travel, hotel stays and return flights, so you're not left stranded after the cruise terminates. Be sure you book with a reputable cruise travel agent such as CruiseAgency or Princess Cruises Australia.
Another major perk of booking early is room selection. The earlier you book, the better your chances of getting the room you'd like. A month before your cruise might leave you with a few options, though a week or a fortnight might leave you no option at all.
Look Out for Last-minute Deals
If you're coming up to the cruise departure date and still haven't booked, there's always the chance for a deal or two. Not too many cruise-goers know this, but if a cruise isn't completely booked, the cruise line will do their best to discount their cabins in the final week or two of booking to fill the ship to capacity — though don't always bet on this tactic as you might miss out! P&O Australia are well known for their selection of last minute cruise deals, or 'Pack-N-Go' deals as they are also commonly known as.
For the last-minute bookers out there, expect to find a deal during the offseason or in winter, which could save you a few hundred dollars on your all-inclusive sail around your corner of the world.
With that said, holding out until the very last minute to book a cabin might actually be the smartest thing to do — especially in wintertime.
Prepare to B
e Flexible
We can't stress enough how important it is to be flexible when it comes to the last-minute cruise. A lot of the cabins on your select cruise ship will be gone, so an interior cabin or a porthole option may be the only option for you to choose from, though don't look over these rooms.
Keep in mind that regardless of the room you're staying in, you're getting access to the incredible amenities onboard along with fantastic food, experiences and a view of the sea on the upper decks.
In our opinion, this is a minor annoyance that offers you some pretty significant savings!
Turn to the Repositioning Cruises
If you haven't found too many cabin vacancies on the local cruises in your waters, then look far beyond — literally. Cruise lines that are moving their vessels from one side of the globe to the other during season changes are going to have more than a few spare spaces and for a lot less than you'd expect.
You could snag upwards of fifteen nights onboard a cruise ship for around $2,000 depending on the time of year and time of your booking, undoubtedly worth it. Royal Caribbean Australia have a large selection of repositioning cruises, with the most popular being the Sydney to Hawaii itinerary.
Don't Forget Travel Pricing and Availability
Last on our list is ensuring your last-minute flights aren't overpriced and ruining your cruise savings. Take a look around at airline websites and make sure that there is a flight for you to take to your departing city, and also a flight home.
Without a doubt, travel is one of the make or break factors when it comes to last-minute cruises, so keep flight or train tickets at the top of your checklist.
Now you have a few insider tips, you'll be able to save a few bucks, book a stress-free last-minute cruise and head out on the open ocean without any trouble at all.