Written by

Elizabeth Horrell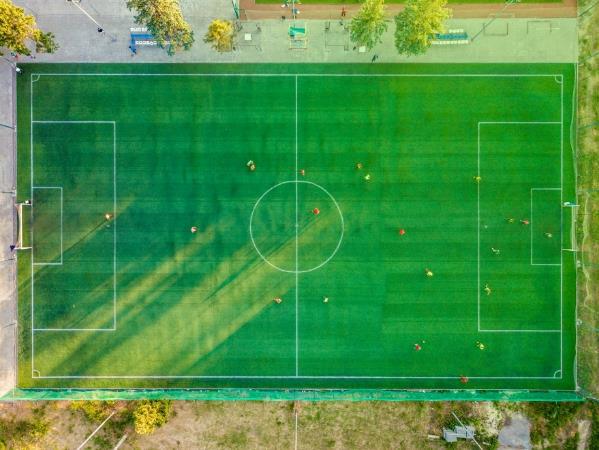 Are you a sports fan or interested in taking a break to enjoy a new atmosphere? Visit Algarve Golf breaks to get the best places to visit in Europe. Europe is a home of many sporting events.
Why should you travel for sports fun? The visit gives a new feeling as you spend some time away from our regular routines. You may be used to watching European sports at home. But have you ever thought of experiencing the game live? There is much to enjoy by visiting European sporting events.
When you read through this article, you will understand what you can enjoy from the European sporting world. There is a lot to experience that you will never forget.
Britain
There are plenty of iconic sporting venues in the UK. The UK is the place of origin for most famous sports players and fans. The site is rich in sporting events and venues. Visit the place to experience a live watch of premier league sports events that you have been watching on your TV channels. You can have time to visit Old Trafford, a home for the famous Manchester United football club. When you move to London, you will visit the six sides of the premier league. The capital city is where you can tour spurs, west ham, Chelsea, Arsenal, Watford, and Crystal Palace.
While visiting such places, you may be lucky to witness the FA cup final at the Wembley stadium. There are other sporting history sites to tour while in Britain.
Remember, England is not a place for only football. There are other sporting activities to enjoy and make fun of them. There other games such as England rugby and cricket to watch live in London.
If you are an athletics fun, there is a London marathon. For other classic game lovers, you will be able to enjoy games like the Oxford –Cambridge boat race. You cannot miss sport fun from the UK.
Barcelona
Barcelona is a home of sporting activities and games to watch. In case you need to watch the FC Barcelona game, then tour the Camp Nou. Watching the World famous football club game will spice up your trip. The Camp Nou is a place to watch a rivalry game between real Madrid and Barcelona. Trip to Barcelona will offer your incredible and memorable experiences.
Paris
There are football games that take place in France between June and July. The football matches are as hot as the world's cup match. You can time and pay for a ticket to the Paris Stade de France national stadium for a live game. If you miss out on the dates, you can as well enjoy other games. You can watch Paris Saint-Germain football in the city of light.
France is a home of other games to watch apart from their famous football games. There are rugby games if you love watching them. At the Roland-Garros is where you can watch the French Open Tennis game. Visiting Paris won't be disappointing. There is a lot to watch and enjoy sports lovers.
You won't miss an event or game to watch in Europe. You need to schedule your visiting dates and ensure you get a ticket for your favorite game match. You cannot exhaust all the games, events, and sites. But you must be a fun of a particular sport or game. Go to the games you enjoy. If you are a football lover, then go for it. You can also try watching any other game to vary your taste. Do not miss the fun in Europe. The place is a home for most lovable sports and full of iconic events and football sports in the world. Europe is the right place for a sporting visit.