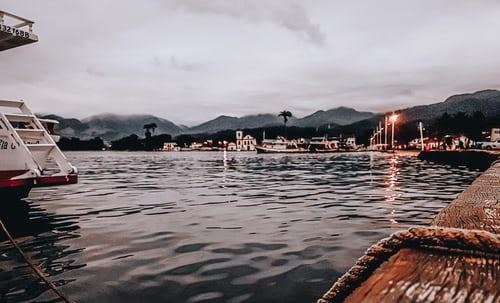 Almost every place in Italy has a rich ancient culture and history. You can see the beautiful history everywhere you turn, from St. Peter's Square to the Colosseum. If you want to see some of the greatest arts in the world, the museums in the country will not disappoint you. Tour organisers also provide small group tours to Italy, with each experience carefully organised and presented by a professional tour manager.
Intimate and Fun
A small group tour typically comprises 4 to 16 people. There is nothing like exploring a new destination with like-minded individuals. It is one way to spark a friendship. The main goal of everyone is to have fun as you make new memories. It is easy to bond with your fellow travellers even when you are strangers before. What's more, your small group could schedule your next trip again together with your newly-found friends.
Travel With a Local
It is beneficial to your small group if the tour leader knows many people in Italy. Experience is an advantage since their many years in the job will let the managers build a lasting relationship with the winemakers, cheesemakers, olive oil producers, chefs, guides, etc. If this is the case, the welcome your small tour group receive at each stop is going to be extra special. Besides showing you what Italy is as a country, they will also allow your group to take an inside look at the companies and lives of other Italians.
Hassle-Free Travel
These tours in Italy are designed to provide a great, seamless experience to the tourists. However, small group tours are known to take it one step further in the form of friendly and dedicated tour managers. From the start of the tour, the tour manager will be on-hand and takes care of every aspect of the tour, including hotels, food, transportation, and experiences. As a result, you can enjoy the company of each other, every place, and experience to the fullest.
Your tour manager will also try to get to know your group members and adjust the activities according to the preferred activity level, interests, and so on. The goal is to make each day of the trip, the best one possible. All you need to do every day is to expect an amazing journey with great food, scenery, and many other surprises, as you uncover the treasures of the country.
In-Depth Knowledge of the Culture
If you are seeking a unique and authentic experience of the country, small group tours to Italy is the way to go. You'll have a tour manager who takes you off the beaten paths that are marvellous and which you probably would not find alone. You will be able to see and experience both the city life and the country life of Italy.
Since it is a vacation, you will be given some time to relax. This means that you may be able to wander around in your free time or sit in a quaint place and absorb the scenery around.
Organised tours make it easier for you to relax. While things may not go into plan all the time, it can still get exciting and more importantly, sorting it out will not be your problem. You can rest assured that there is a team of experienced people who know how to deal with these issues and make the tour smooth-sailing again.