Written by

NewsServices.com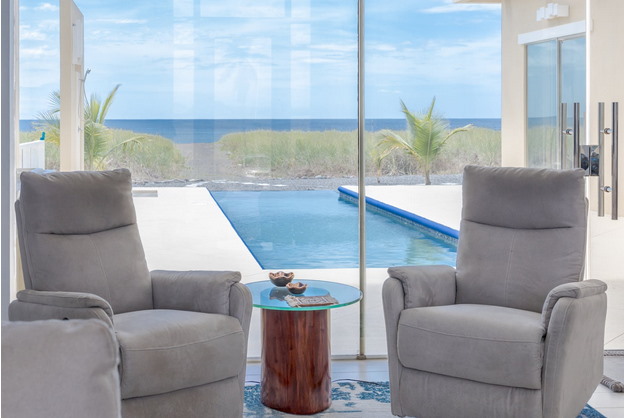 The travel industry has changed. So too have the expectations and mindsets of travellers.
A 5-star hotel was once the epitome of luxury but now expectations are edging towards more relaxed vacations where privacy, wellness, and independence are a priority. It is no surprise that Sunshine Coast luxury accommodation has become a trend that's tempting travellers with offers of personal chefs, private beach access, and exotic Australian locations.
For the traveller keen on avoiding expensive food, crowded swimming pools, and the busy environment of the hotel, here are five reasons that will convince you choosing a luxury villa or apartment rental is a better option. 


Friendly Rates


A big misconception about luxury travel is that hotels offer the best rates. When travelling as a group or booking extended days, few hotels can offer value for money as renting Mossman luxury accommodation, for example.
Whether you are shopping for a two-bedroom apartment or a 12-bedroom villa, room rates are more affordable than a stay in a crowded 5-star hotel. You also save significantly on expensive charges for activities, drink, and food. This is thanks to self-contained units that come with a laundry, a full kitchen and other amenities such as a gym and swimming pool.
Depending on the size of your group or family, staying at a luxury accommodation can cost as little as $80 per person per night. These are charges for exclusive properties that usually have separate pavilions, beach access, and a private pool.


Incredible Locations
A major benefit of booking villas and apartments such as these
Sunshine Coast luxury accommodation
facilities is ensuring an incredible location. These are beachfront properties that come with stunning seascapes.
You have the location all to yourself, without having to fight through a crowd. Many luxury accommodation properties are in secluded locations and a comfortable distance from famous tourist trails.


Your Stay is Personalised


Staying in a Noosa luxury accommodation Little Cove villa means you can travel whenever you want. The level of customised service you receive beats what hotels can offer. You are in your private hotel and can customise your experiences.
These villas offer you:
State-of-the-art gyms when you need to work out

En-suite spas where you can unwind

Cinemas, game rooms, and bunk beds when you are travelling with family
As a guest, you have the freedom to set your schedule. No worries about beating breakfast time or what time the pool is open. You do everything you want on your schedule!
There is food too. Food choices can become repetitive after you have stayed at a hotel for a few days. A private villa lets you prepare your morning or dinner (and everything in the middle) feasts. Or you can have a chef personalise the menu for your requirements.


The Privacy is Unbeatable


A big perk to staying in a luxury accommodation Noosaville apartment is the privacy. You have the property to yourself for guaranteed serenity and peace. This exclusivity means you are not dealing with obnoxious neighbours or other travellers competing for the little space available.
Luxury accommodation with a private gym lets you sweat with no one looking over you. Some properties are so private that you can swim in your unclothed—if that's your thing!


So Much Space


The professionally designed outdoor pavilions, grand living rooms, and open kitchens offer luxury holiday villas and apartments an intrinsic sense of space. Some offer tropical gardens complete with day beds, elegant interiors, and spacious baths that overlook nature. Ultimately, you are getting more space to the dollar at luxury accommodation!


Book Your Space Today


Sunshine Coast luxury accommodation villas and apartments offer plenty more than luxury hotels can provide if you are looking for a unique vacation experience. Book your space as early as possible to ensure you reap all the benefits of an optimal guest experience.
If you enjoyed reading this, make sure you bookmark our blog page today!