Written by

NewsServices.com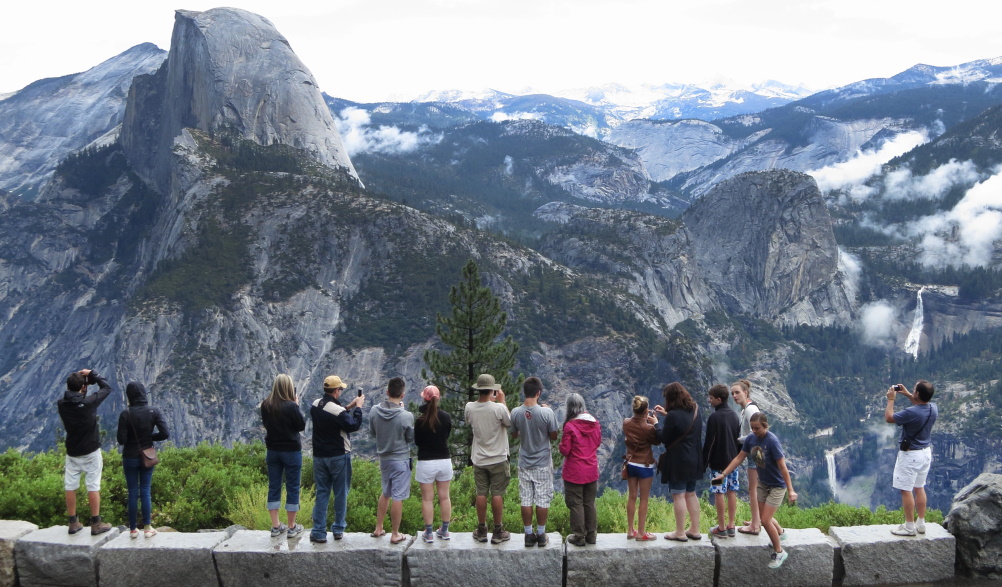 Finally, countries are starting to re-open, and enthusiastic travelers are able to visit places all around the globe once again.
Backpacking abroad is one of the best things a person can do. Living out of a bag, learning new cultures, and meeting new people are some of the many things people have missed during these unprecedented times, but with the successful vaccine rollout and
countries relaxing Covid-19 restrictions
, people are able to access countries that have been closed during the pandemic.
However, to make sure you enjoy your trip, preparation is key. Those who travel the world without preparing first are asking for trouble. You will want to make sure that you and all of your belongings remain safe while abroad. 

Take Multiple Passport Photographs
If you are planning on visiting several countries while backpacking, you might have to apply for a visa when entering each country. You might need to fill in a visa application form and provide the people working on the border with multiple passport photographs.
Although there are passport photo booths on most borders, if they are out of order, where are you going to get your photographs printed? To avoid this from happening, go to a local print shop before you begin your trip and get them to copy several passport photographs for you. Some countries will only accept biometric passport photographs, which most reputable print shops will be able to do.
Also, store a pen in your backpack. If you don't have a pen to fill out your visa application, you might struggle to find a store on the border that sells them. 

Label Your Clothes
Because you will be living out of hotels, hostels, and guest houses, things tend to go missing. Most backpackers use laundry services regularly, so it is of vital importance that you label each piece of clothing before jetting off on your travels. You can sew labels for clothing on each item so you know which is yours.
If you want to take your organization skills to the next level, why not put
hang tags
on all of your clothes? There are lots of online companies that help customers create customized hang tags and swing tags to help them stay organized. 

Avoid Bringing Too Many Clothes
Experienced backpackers often set off on their travels with an empty bag. They know that they are going to be spending time in local markets, and often decide to fill their bags while on their travels instead of bringing clothes from home.
If your bag is full to the brim when you start your trip, you will be forced to throw away clothes to make room for new pieces you purchase while abroad. You won't have any room for gifts for family members and loved ones. Although you can invest in a second backpack, traveling with multiple backpacks can prove frustrating. It's a highly beneficial traveling light, as it will take the weight off your shoulders and you will find it easier to take care of a small number of items. 

Do You Need a New Passport?
Another common mistake backpackers make is traveling with a passport that needs to be renewed. Examine your passport before you head to the airport. Most countries will only allow tourists to enter if their passport is valid for at least another three months. If your passport is out of date, or it is going to expire while on your trip, you will need a new one.
Also, you will want to avoid traveling on a passport that is almost full. If you have traveled to multiple countries, check to see how many pages are available in your passport. If there are several visas and stamps on your passport, you might need a new one or ask your passport office to add in some extra pages. Some countries will only grant visas to people who have at least three empty pages on their passports. 
Even if you have six pages left, it might be worth renewing it just in case. Although some countries place a small stamp on tourists' passports, other visas can take up an entire page. Renewing a passport abroad can be difficult, so it's highly recommended that you get a new passport issued before you begin traveling.

Keep Your Passport Safe
Sturdy passport holders will keep your passport safe. Passport holders and wallets are available in a wide range of colors, but you should invest in one that will keep your passport secure at all times. Inside the holder, consider writing your contact details in case it goes missing. The person who finds your passport will know how to make contact with you. Write down all of your contact information, including your email address, social media account information, and telephone number.
Also,
make sure that the passport isn't damaged
. If customs officers notice your passport has been damaged, they might be reluctant to allow you into the country. If you notice a few pages have been torn or damaged by water, you should consider replacing it with a new one. 
Take photographs of your passport and send them to your email account. Keeping copies of your passport is vital. Although a lot of folks take photographs of their passports and store them on their smart devices, what happens if they lose their phone, tablet, and their passport at the same time? If a copy of your passport is saved in your email account, you will be able to access it from any device that connects to the internet. You can pop into any internet cafe in the world and immediately gain access to images of your passport.
Buy Travel Insurance
Travel insurance isn't as expensive as it once was. Although a lot of backpackers travel around the globe on a tight budget, they should consider investing in travel insurance to protect them while they are abroad.
Some countries, like the United States, will only grant visas to tourists who have taken out a travel insurance policy. In the past,
tourists were only granted visas if they had travel insurance in a few countries
, but this is changing due to the ongoing pandemic. Make sure your policy covers you if you were to contract Covid-19. It will give you a sense of security while you are abroad, and with so many insurance companies online providing backpackers with inexpensive coverage, it makes sense to get insurance. To get the best value for your money, spend time shopping around for the best travel insurance quote you can find. 

Conclusion
The world is a big place, and traveling to each country can take a lifetime.
However, don't assume all countries have been reopened. Some are still reluctant to open their borders to tourists, as they worry about foreigners spreading Covid-19 throughout their country. Research the different areas before you set off on your travels. Find out whether or not you need proof that you have been fully vaccinated, and if you will have to go into quarantine once you have entered the country. Bring plenty of facemasks and hand sanitizer to keep you and others safe. Even if you are against wearing masks, respect the local community and the Covid-19 restrictions in place.