Written by

Madeline Georgiadis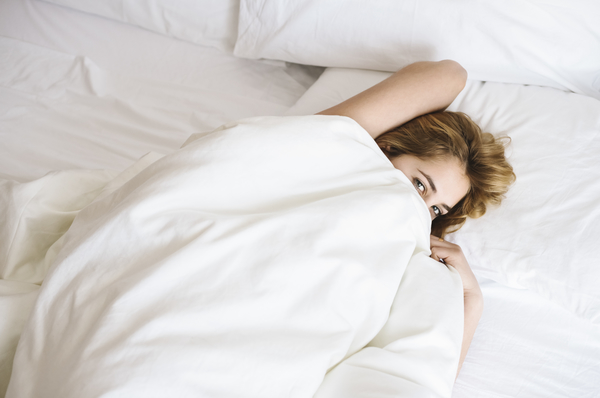 Well known for their love of the outdoors, sunshine, beaches and a laid-back lifestyle, Australians' seem to flick a switch during the colder months. To better understand the nation's behavioural changes during winter, AccorHotels' commissioned a Google Consumer Survey.
1,500 Australians participated in the survey, answering a series of questions relating to their habitual behaviours throughout winter. The results concluded that the cold weather and darker evenings seemed to have a significant effect on people's mood, appetite, appearance and even work performance.
A startling 63% of those surveyed said they 'feel more down' in winter compared to summer and 45% of respondents admitted they are 'more irritated' during the winter months.
The survey also revealed that participants' location and age had a significant impact on their winter moods. Of those surveyed, 80% of participants living in Canberra and 58% living in Tasmania reported feeling more irritable in the winter. With average temperatures hovering around 0-9 degrees celsius, participants also reported being less likely to venture outside.
Not surprisingly, Queenslanders maintain the best mood throughout winter with only 38% of participants' admitting to a decline in mood. Average winter temperatures in Southern Queensland are around 15-18 degrees celsius, gradually increasing to 30 degrees when moving north towards Cairns and Townsville.
Age also seems to be a contributing factor when determining seasonal moods with 52% of 65+ year olds being affected by the 'winter blues', compared to only 36% of 18-24 year olds.
On a positive note, the cold weather does seem to have some benefit when it comes to our working lives. 49% of Australians' say they have increased performance at work throughout winter compared to summer.  
Symptoms of Aussie Winter Blues
It's not just feeling low that we have to worry about. Winter signifies flu season, cold weather and dark evenings, and Australians' seem to find it harder to maintain their usual healthy and carefree lifestyle.
AccorHotels has the following precautionary advice to combat the key symptoms of the winter blues:
Caring less about your appearance?
In an article by Rheyanne Weaver, the majority of women believed what they wear affects their confidence and influences their mood. The lighter the clothes, the lighter the mood. It's no wonder that 50% of participants admitted to caring less about their appearance in winter.
AccorHotels' Fix
Put on your favourite woolly hat, matching scarf and gloves and get ready to venture outside. Walking in the winter sun has the benefit of releasing endorphins that help our mood and boost energy levels. Even ten to twenty minutes a day in the sun will make you feel more invigorated. The sun's rays will also strengthen your immune system and improve sleep.
Trouble waking up?
Getting out of a warm, snug bed into a chilly room can be a buzzkill. Well, 77% of Australians surveyed seem to think so. Women were even more susceptible to the morning struggle with 82% reported finding it more difficult to wake up in the morning throughout winter.
AccorHotels' Fix
Cold mornings are enough to keep even the most enthusiastic exerciser in bed and hitting the snooze button. Be prepared the night before. Make sure your slippers and cosy dressing gown are in easy reaching distance of your bed and the heater and kettle are turned on within your first steps. This will help remove the chill in the air as you start your day.
Overeating?
56% of Australians' surveyed admitted to overeating in winter compared to summer, with women (62%) confessing to an increased appetite. This might be because our primitive impulses want us to accumulate calories to cope with winter. Especially for people who are affected by Seasonal Affective Disorder, eating high fat foods can increase the levels of serotonin in the body, which causes temporary feelings of happiness.
AccorHotels' Fix
It's the perfect time to eat winter vegetables, like parsnips, carrots, pumpkin and potatoes (white potatoes can be starchy however, sweet potato, also known as kumara is a healthy, hearty alternative). Add them to a delicious roast or place them into a hearty soup to gain all the nutrients. Omega-3 rich foods, such fish can also boost serotonin, as with dark chocolate (in moderation). Replace coffee with herbal tea to help warm your insides and alleviate the temptation of binge eating a packet of chocolate biscuits.
Binge watching TV?
70% of respondents admitted to watching more TV in winter. This finding, in conjunction with a recent study, showed that over than a third of Australians eat most of their meals in front of the TV each night. This may solve the case of why we tend to overeat during winter. Dr Joanna McMillan, a prominent Australian nutritionist said people who eat their meals in front of a TV are most likely to overeat or eat poor quality foods and continue to snack until they go to bed.
AccorHotels' Fix
One solution is to eat at the dining table with loved ones. This will help break the TV cycle as well as any overindulgence. Restrict TV for after dinner and relaxation purposes, and if you plan to have a warm drink while watching TV, make sure its herbal tea.
Struggling with exercise?
If your answer is yes, then join 59% of Australians' who admit to exercising less in winter. Respondents in the Australian Capital Territory were the least active, with 67% of residents opting out of exercise over winter. Surprisingly, 32% of New South Wales residents stated they exercise more over winter than summer.
AccorHotels' Fix
When leaving your warm bed feels like a crime, exercise during cold days might not appeal. Therefore, in winter, it is better to have an exercise goal to achieve. The goal might be to run daily around your local area or take a walk along the coast twice a week. Not into walking or running? Then maybe the goal could be to hit the gym for weight training. Just remember, if your workout is monotonous then you won't stay motivated for long so change up your routine with a yoga or dance class.
Taking a break from your routine can be one of the best ways to change your mood and make you feel like yourself again. AccorHotels number one tip for improving your winter mood is to book a Wintervention. Take the opportunity to escape and explore somewhere new and receive a hearty free breakfast plus $25 off a hotel stay each night. For more information, visit www.accorhotels.com/wintervention