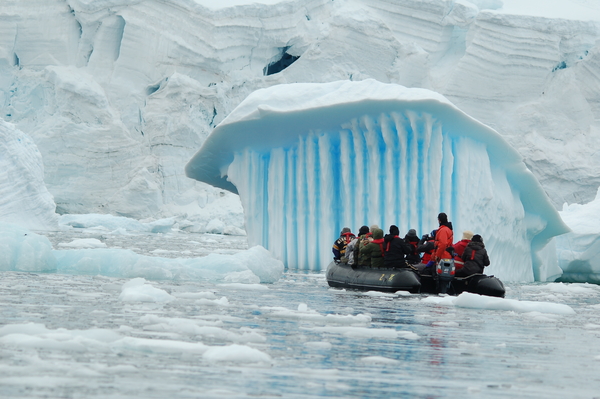 SEVEN days cruising the Antarctic and a flight over the dreaded waters of Drake Passage are just two highlights of a unique polar itinerary for which on-line cruise specialists ecruising.travel have just 20 places.
An early booking incentive is available for passengers who book before October 30, which includes complimentary hotel stay in Valparaiso and Santiago.
Packaged as "66 Degrees South", the 15-night itinerary begins with two nights exclusive use of Fauna, a boutique property in the eclectic cobblestone streets of the quaint Paiso Demalow area of Valparaiso before two nights in Santiago and a night in Punta Arenas before boarding your flight over Drake passage to join the ship on King George Island in the South Shetlands.  Our ship is the Ocean Nova, a purpose-built expedition vessel with expansive picture windows to enjoy views of a world of fjords, icebergs and teeming wildlife. Weather permitting, we'll cruise to the Polar Circle which is 66 degrees South of the Equator.
A fleet of seven Zodiacs is on board to provide close-up experiences of the wondrous icescape in company with geological experts to complete the experience with detailed information sessions.
In all 66 Degrees South is the total Antarctic experience in company with polar experts who will provide illuminated  information sessions about all guided excursions.
This exclusive bucket-list tour commences on January 28, 2017, and is priced from $26,579 per person twin share.
Tour includes return flights from Sydney, Melbourne and Brisbane, two nights' in both Valparaiso and Santiago, pre and post night accommodation in Punta Arenas, seven nights cruising with all meals, plus beer, wine and soft drinks with lunch and dinner, loan of water proof boots during the cruise, regional flights, Santiago and Valparaiso tours, exclusive ecruising commemorative polar jacket, beanie and sports bag and private transfers.
For more details visit http://www.ecruising.travel/66degreessouth or call 1300-369-848.