Written by

Emma Neubronner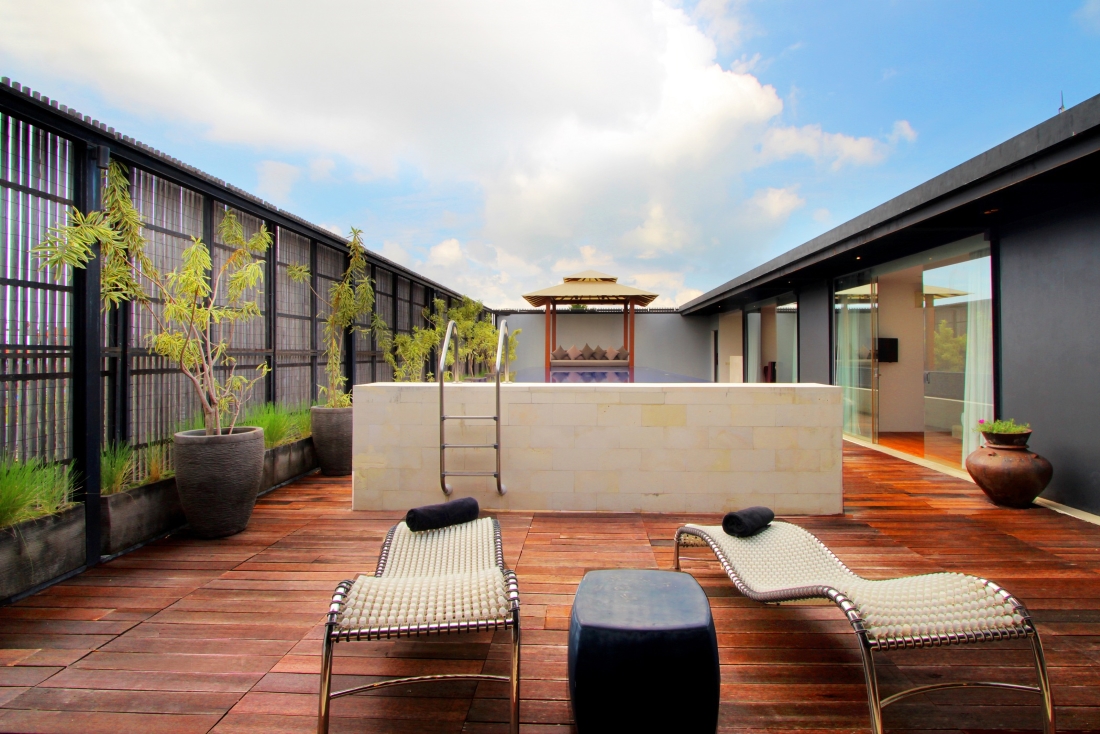 Bali, Indonesia – One Eleven Bali, a private luxury abode introduces its latest alternative to villa hospitality with an exclusive 3-bedroom Penthouse.
Located in the heart of Seminyak, The Penthouse is set above One Eleven's private sanctuary. This stylish apartment is in close proximity to the glitzy night spots and in-places of this popular beach town.
With the right combination to experience the best sights, sounds and artistry that Bali has to offer. The Penthouse, perfect for six is contemporary in design with an uber chic lounge area, three bedrooms with queen sized beds, a generous dining space and full cooking facilities. Also featured on the deck is a bale overlooking a private swimming pool where guests can just snooze or watch the clouds go by.
Whilst the villas at One Eleven are adults-only, the Penthouse is available for families and friends to immerse in the harmony of high living amidst the cool vibes of a " resort experience " with airport transfers, daily breakfast and an 24-hour butler service.
Ms. Helen Fox, General Manager of One Eleven says "Since the launch of the Penthouse, we have been receiving daily bookings. We are very pleased with the positive response from our guests." Helen continues "We believe that as with our villas, we are catering to guests that are seeking to be fashionably exclusive. The Penthouse offers the alternative to what is traditionally available and at a very affordable rate."  
One Eleven Bali invites you to share in the unique experience of The Penthouse.
For more information and to book direct, please visit our website at: http://111resorts.com/penthouse
About One Eleven, Bali
One Eleven, a discreet and private sanctuary that boasts nine adults-only 350sqm villas and a 3-bedroom Penthouse, perfect for families and friends. This high living resort concept fuses an 'in-villa' and 'resort experience'
This 5000 square metre property is an exercise in understated luxury, a Japanese sleek, modern minimalist design pervades throughout with the use of natural wood and stone, while floor-to-ceiling glass walls of the bedroom and bathroom welcome nature in, creating a relaxing environment to unwind and rejuvenate. Website: www.111resorts.com