Written by

Chloe Fitzgerald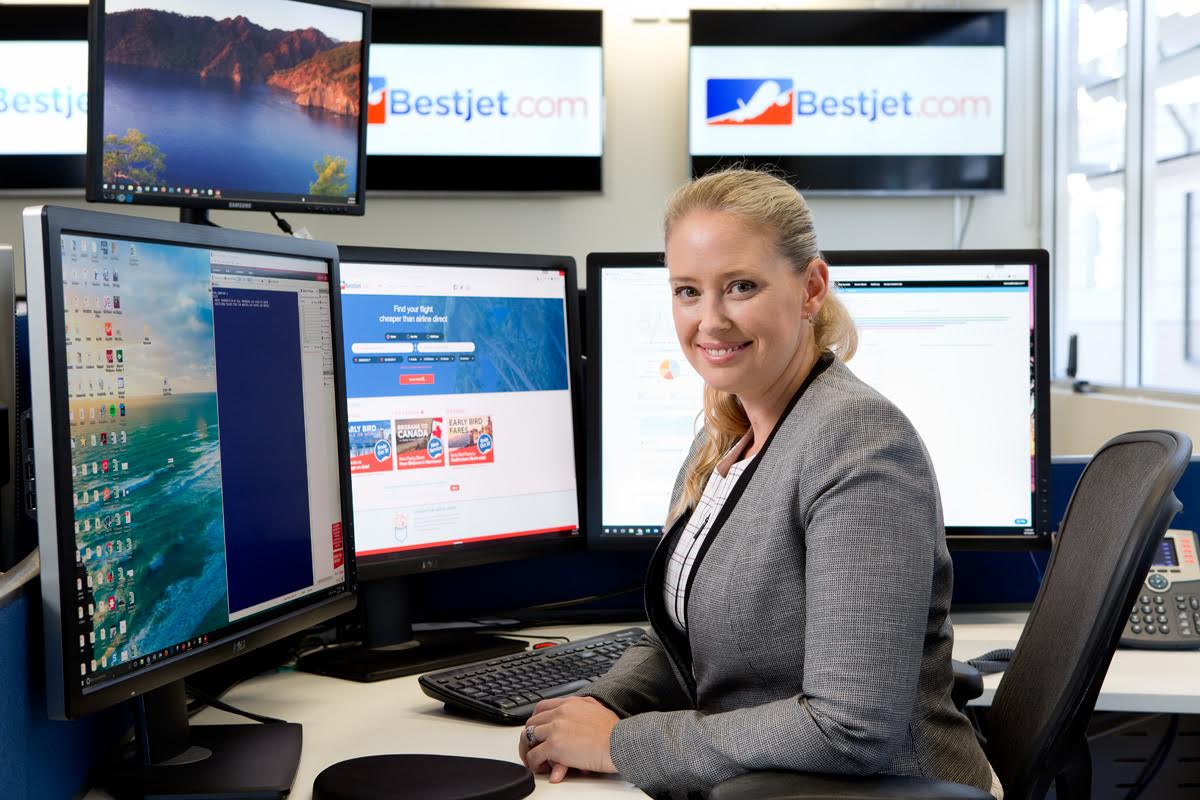 Organising our lives online has become instinctive. We reach for our electronic devices without thinking, the idea of travelling to a bricks-and-mortar shop now a novelty or even a chore.
Globally, consumer habits have evolved. Customers want everything at their fingertips and purveyors are scrambling to service this click-happy market.
The travel industry is a leader in this space and is paving the way in technology and software development to service evolving needs.
In four years, Bestjet has grown to be the fourth-largest online travel agent in Australia and is continuing to record strong growth.
Managing Director Rachel James says Bestjet's rapid rise is due to the company's technological agility.
"The online travel environment is evolving quickly and operators must continually adapt and evolve to stay relevant," Ms James said.
"Unlike other agencies, Bestjet has made it our policy to be technological trail-blazers.
"We have a team of software engineers working in-house every day to ensure our customers are using world-leading booking systems to find the best possible deals."
According to the World Travel and Tourism Council (2016) overall consumer demand for travel is strong and rising, but consumers are demanding more from services across the whole travel life cycle.
The modern traveller is demanding travel services that demonstrate convenience, online price transparency, and provide tailored, integrated packages.
"There was so much ambiguity in the travel industry, to a point where it was almost impossible for consumers to know they are getting the best deal," Ms James said.
"Our aim is to deliver a 'next generation' booking experience to consumers utilising trusted technology that can locate the best price the first time, and every time. 
"Although the speed of innovation and use of technology is transforming the landscape of the travel industry, I don't see the traditional bricks-and-mortar travel agent becoming extinct.
"They are however faced with the challenge to keep up with consumer demand and must reinvent themselves to stay relevant and competitive."
The travel industry has witnessed a shift towards mobile usage, as travellers become more comfortable using their mobile devices to research and book their travel plans on the go.
Rachel James says that Bestjet's consumer-centric website went mobile-friendly after observing portability was changing the way consumers interact with the industry. 
"We know that mobile devices are becoming the booking device of choice in a number of emerging markets," Ms James said.
"Our consumers are using their mobiles for a variety of functions throughout the travel life cycle, so it is essential that we are accessible to our audience on these devices.
"Succeeding in the online travel game requires a quick reaction to consumer demand and industry trends.
"Bestjet is ahead of the game, and I look forward to continued growth and software improvements as we continue to transform the online travel industry."
Bestjet is Australia's fourth-largest online travel agency, with 31-per cent of the market share and is an IATA Accredited Member. Brisbane-owned and operated, Bestjet aims to offer customers the best prices on airfares that are cheaper than paying directly with an airline. With no booking fees, customers can access great flight deals as well as source worldwide accommodation rooms. Bestjet prides itself on making the booking experience faster and more efficient to give customers peace of mind with their travel arrangements.
To learn more about Bestjet go to http://www.bestjet.com/