Written by

News Feature Team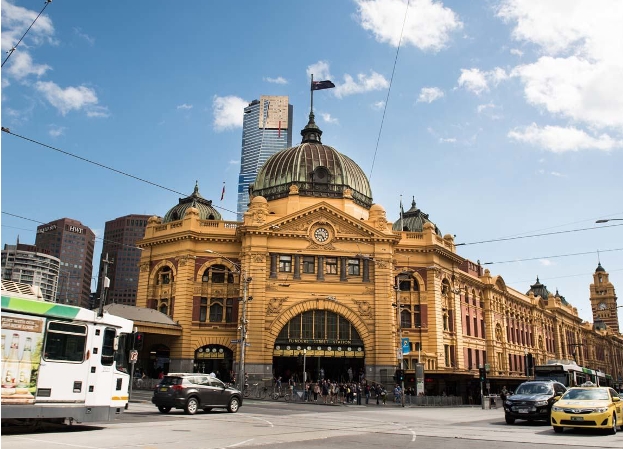 Melbourne, the world's most liveable city and an explosion of culture waiting to be discovered. Boasting a great fashion and art scene it's no wonder why Melbourne is high on the list for most holiday makers. With that in mind, when you book those flights to Melbourne, make sure you get the most out of your trip
1. The right area is important

Melbourne is a fairly spread out geographical area.
Finding the right area to stay and the right accommodation to stay in can play a vital role in getting the most out of your holiday. Most parts of the city are accessible by various forms of public transport, but few compare to the classic and timeless tram system. Trams service the inner city and main CBD areas. This make RNR serviced apartments in Melbourne an ideal spot to base yourselves right in the thick of the action with access to all Melbourne has to offer, including the vibrant areas of Fitzroy and Carlton.
2. Check out What's On

Melbourne has a whole host of events happening every single week.
From major sporting events, cultural festivals to art exhibitions, the city of Melbourne is rarely short of something to do. Before you arrive take some time to review all of what Melbourne has to offer and plan out your trip accordingly. Not only does this great city offer paid events there is also a huge array of free events to attend so make sure you jump on social channels to find out what's on.
3. Know the way before you begin

To make the most of your holiday to Melbourne, try to learn as much as you can about the lay of the land before you arrive. Research the cities public transport options, and get acquainted with the Myki system. If you know which trams, trains or buses to catch before you arrive you won't need to waste any time of your holiday working it out. Alternatively, by preparing beforehand, you might discover a hire car is a better option to get around. Do your research before you arrive to really make the most of your time.
4. Secret hotspots

You don't need to be a Melbournian to enjoy the secret nooks and crannies the city has to offer. Melbourne is full of laneways, boutique breweries and quaint eateries that aren't exactly neon-signed, but rest assured they are hidden in there. Use your socials, scout out some blogs and chat to friends who live or who have visited Melbourne for tips. No matter how you find them, visit some of the cities local hotspots to get a true sense of the city.
5. Catch a game

Melbourne quite literally is the sporting mecca of Australia.
Hosting professional teams in just about all of Australia's major competitions, Melbourne really is a sport lover's paradise. Whether you are into AFL, NRL, Rugby, Tennis, Golf, motor racing or cricket, you name it Melbourne is likely to have it.
Personally, I don't believe anything could surpass a packed house at the MCG to watch a classic game of AFL. Although, you better make sure you know what you are talking about because, in Melbourne, it is a religion! Get the most out of your next holiday by experiencing this unique culture experience at "the G". Not an AFL fan? That is absolutely fine - take in any sporting event and enjoy the best and brightest of the Melbourne sport scene.
6. Great Ocean Road with 12 apostles

Before anyone goes reading this and losing their minds, yes - the great ocean road is technically not in Melbourne. But if you want to make the most of your next holiday to Melbourne, then the great ocean road including the 12 apostles is a must! The 12 apostles are located in the Port Campbell National Park which is a 2 and half hour car journey from the CBD, but it is worth the trek. This beautiful scenery and attraction really is high on the Australian bucket list and if not now, when? If you can, make sure you visit this beautiful icon to make the most of your next holiday to Melbourne.
A city full of culture, art, sport and history, Melbourne truly is a great holiday destination. Whether it is for a particular event or a family getaway, you can't go wrong with Melbourne. Placement, planning and timing will determine just how great your trip is - so start today!