Written by

Matilda Ferguson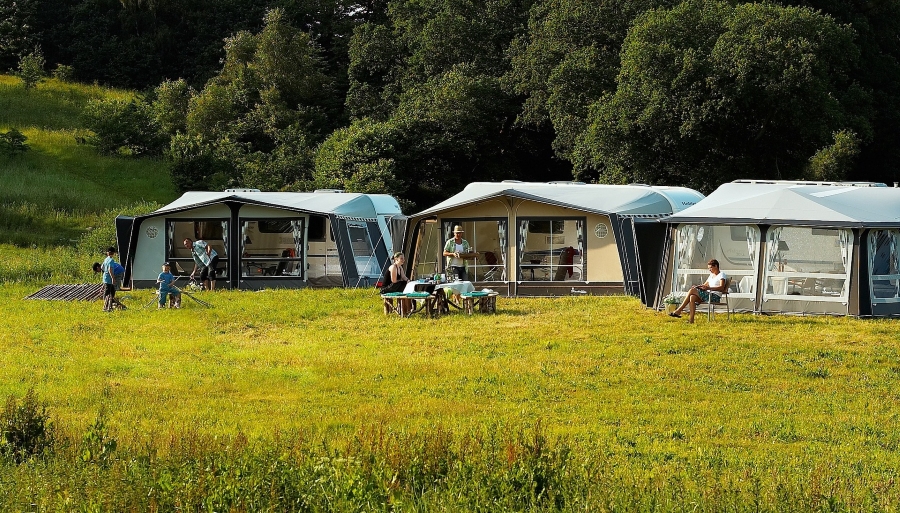 The 'Vanlife' trend has a social media following of more than 1.3 million hashtags (and growing) featuring some of the world's most stylish vans turned into forever homes. Now, with Australia's latest and hottest trend Camplify (the Airbnb for caravans) sweeping the country, the Vanlife experience is easier and more affordable than ever.
Like many others, the bucket list is forever growing and the trip that is sitting on the top for most is a road trip with friends and family. Call it the great Australian dream; it is clear more and more Aussies are seeking the experience rather than just the holiday.
Just like Vanlife diaries, exploring Australia is just a click away with Camplify. With the social media-fuelled van movement reaching optimum momentum in recent years many young Australians are turning to the open road to find the countries most Instagramable spots - from secret surfing lagoons to breath-taking waterfalls.
With more than 66 million domestic trips recorded in 2016, a 9% increase from previous years it is clear that this trend has quickly become a lifestyle choice. Now every Australian can experience the 'Vanlife' culture with Camplify, with the share economy site now boasting over 25,000 members and 1,800+ vans to choose from nationwide.
Make your holiday even more memorable and enjoy the outdoors, fishing, hiking and exploring the great Australian landscape in a number of fully restored and vintage- inspired vans perfect for that Instagram-worthy photo. Imagine the places you will go, with a number of vans like Cosy Campers receiving a growing fan base due to their picturesque Instagram snaps enjoying the outdoors.


This Australian company provides caravans, camper trailers and motorhomes for hire all year round - connecting passionate RV owners with holidaymakers wanting the comfort and flexibility of an RV stay, without having to own an RV.


Planning a holiday can be expensive and at times stressful but companies like Airbnb and Uber are giving Australians more affordable and fun alternatives to travel. Peer-to-peer sharing sites like Camplify are the latest and cheapest way to travel with friends and family without the expensive upfront costs associated with buying a caravan.


Whoever coined the term 'sharing is caring' got it right! With Camplify the adventure is in the journey and not the destination. Hiring from a local is easy and fun, with the site offering a straightforward step-by-step process. Simply choose your van from a range on the site at your desired locations. Whether you're a couple or a family, Camplify has a range of options.
With no sign-up fees, the site connects caravan and camper trailer owners with holidaymakers creating comfortable, flexible and affordable accommodation. Holidaymakers can expect to pay between $280 - $630 per week for a camper trailer, caravans return between $660 - $1200 per week; and a luxury motorhome is between $940 - $2100 per week.
Camplify offers a variety of options, from picking up a van and towing, to arriving at a designated campsite or tourist park and its all set up waiting. Or why not explore Australia's best-kept secrets by hiring a motorhome – you'll be sorted for both the travel and the accommodation.


Borne from Australia's lifelong love affair with caravanning and adventure holidays, Camplify was developed with Australian caravan owners and holidaymakers in mind. With a culture known for having a go at anything – this is a must adventure for all.


Now, just two years Camplify is well on its way to building the world's leading destination for caravan hire. To find out more visit http://www.camplify.com.au, and join the thriving Camplify community.