Written by

News Feature Team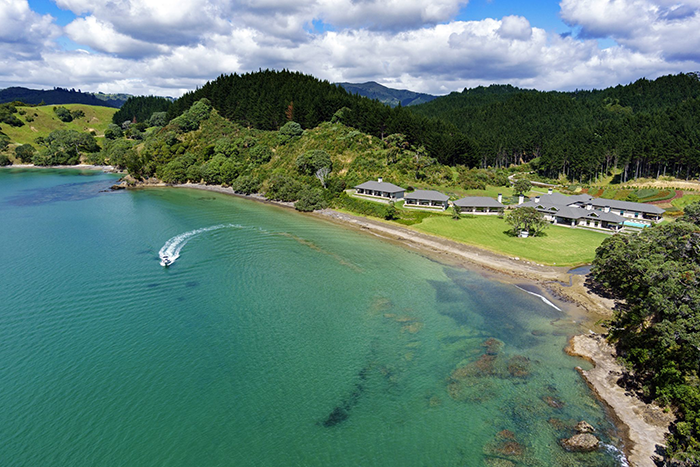 For anyone seeking out the rugged essence of New Zealand, then you just can't go wrong in setting out in a campervan hire for Helena Bay on your next road trip. Not only does Helena Bay offer stunning scenery and a wide range of wildlife to observe and enjoy, but it also affords visitors with a plethora of activities. Experienced New Zealand travelers will tell you that Helena Bay is one of the purest, most unspoiled sections of this beautiful nation. One trip is just not enough for most travelers, but if you're on your first trip to the Helena Bay region then take note of the below activities and sites that are simply a must-do for any visitor.
Diving
Some of the best diving opportunities in the world are available just off the coast in this area. No matter if you are a seasoned diver looking to head out on your own or a beginner in need of a guided tour, Helena Bay has the experience you need. There are a variety of diving tours available for visitors that offer full days in the water and specialized routes, plus a wide range of known diving spots that you can hit up yourself if you're experienced. There are many gear rental establishments as well. In these waters you will see schools of colorful fish, unworldly fauna, and sting rays and other scenic and desirable species.
Deep Sea Fishing
Helena Bay has long been known as one of the top spots in the world for deep sea fishing. Visitors can look up the dozens of charters in the region to choose the one that works best for them. These charters are handled by experienced fishermen who will be able to take you right to where the fish are biting. Many of the tours offer full days out on the water, while others offer half days and even hour blocks. Anyone with an interest in sea fishing would be highly advised to take advantage of the amazing possibilities offered in Helena Bay.
Oakura Bay
This stretch of natural beach is considered by many to be the epitome of New Zealand's unspoiled coastline. Featuring sweeping bay and ocean views plus miles of rocky coastline, Oakura Bay is truly a sight to behold no matter the season. A long hike along the Bay will prove to be a refreshing and unforgettable experience for anyone who has just spent long hours driving in a campervan hire. In warm weather the swimming here is superb, and simply having a picnic on the beach will be enough to take in this majestic stretch of fantastic beach. When it comes to New Zealand's natural coastal beauty, you are at the centre of it in Oakura Bay.
Jack Morgan Museum
Anyone with an interest in history or who simply wants to learn more about the area's most famous industries will be advised to visit the Jack Morgan Museum. Here you will find many example of the earliest logging equipment not to mention detailed stories on the history of logging and agriculture in this region. If you've fallen in love with Helena Bay during your stay, you will want to learn more about the rich history of the area, and the Jack Morgan Museum will go a long way toward providing the basic understanding you need.
Tohumoana Lookout Track
The views in the Helena bay region are truly some of the most stunning anywhere in New Zealand, featuring sweeping water views and stunning countryside in equal measures. If you really want some unbelievable scenery then you will be highly advised to take a hike along Tohumoana Lookout Track. Nearly every square foot of this trail offers hikers simply stunning panoramic views. Make sure to bring the good camera along on this trail because you will surely want to capture these images for prosperity. Tohumoana is not a very well-traveled trail, so in many instances you will be able to have the trail, and the views, to yourself.
The Gallery & Café Helena Bay Hill
This local and visitor hotspot offers a fine selection of coffees and food, not to mention a great selection of artwork by local artists on display at all times. This is a great spot to have a rest and a bite to eat while soaking in some of the local culture. Chances are you will meet fellow travelers here and be able to share stories and tips on the area. You may even make lifelong friends with the people you meet at the Gallery. This will give you a taste of the friendly and laid back culture which have made this region a favorite for backpackers and travelers for many years.
Although Helena Bay may not be known as one of the top destinations in New Zealand, this off the beaten track area features a diverse range of activities and access to some of the top coastline in the nation. It is well worth aiming your campervan hire in Helena Bay's direction.