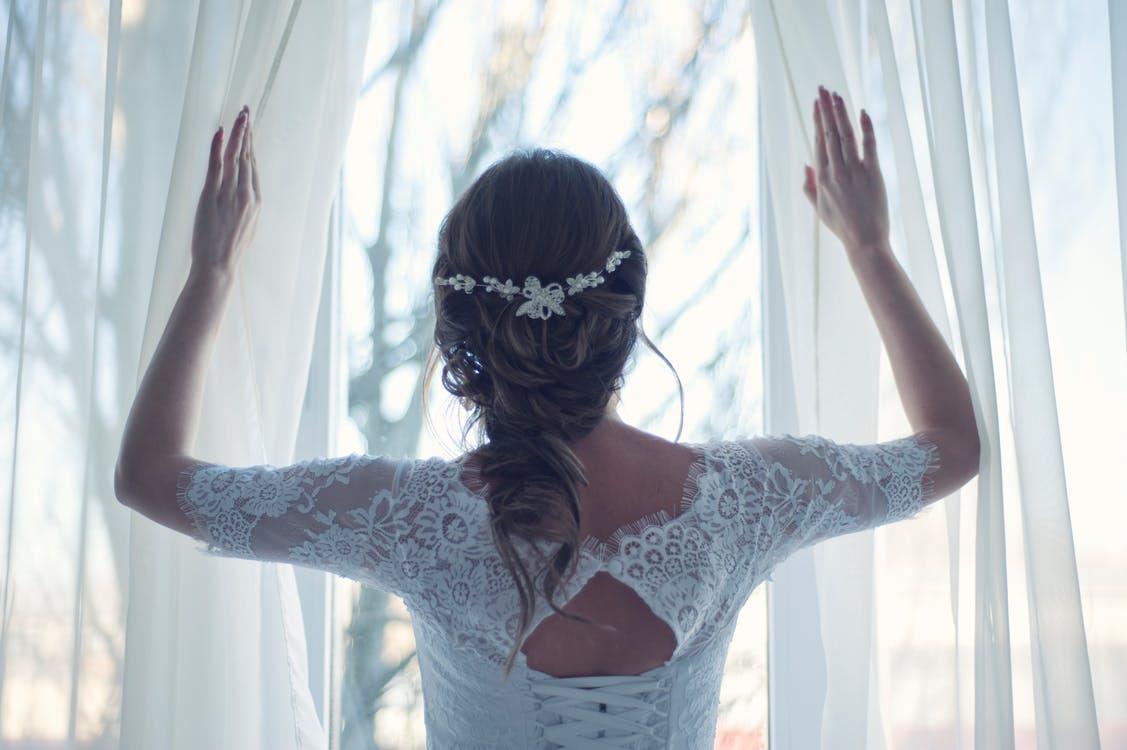 The venue, the cake, the dress, the GROOM! You've planned your big day to perfection and you want it to be the most memorable, most magical event of your life. And it will be.
Selecting your wedding hair can feel overwhelming at first. Over the years, wedding hairstyles have become chic and unique - and many wouldn't look out of place if you walked down a runway rather than an aisle!
So, whether your wedding style is bohemian, traditional, kitsch or vintage, there's a hairstyle for you.
What are the best bridal hairstyles for long hair?
This year, we're seeing long, beautiful boho braids on the lovely brides that are blessed with flowing tresses. There's so much versatility to this look. Scoop up your entire hair into a big braid, or leave some out to add textured waves.
Your wedding hairstylist can get creative with this princess look. Have them form the braid into an angelic halo, or glitter it with tiny delicate flowers or other eye-catching accessories.
For sleek tradition that ensures all eyes are on the details of the dress, a low chignon at the nape of the neck looks both classical and polished.
What are the best bridal hairstyles for short hair?
Wedding hair should be gorgeous, glossy and beautiful, whatever your length. If you're rocking a lob, bob or pixie cut, there are now more ways than ever to style your hair.
Transform a bob with retro curls or an elegant updo, or sweep to the side for superstar glamour. Opt for accessories like large flowers, birdcage veils or cute jewelled headbands to accent the cut for a simple, chic look.
What are the best options for bridal hair accessories?
The best options for bridal hair accessories depend on you, the bride. It's your prerogative to go all-out blingy, just as it is if you prefer a delicate and classic pearl headband. Ultimately, the choice falls down to your preferences and the style of wedding you've chosen.
This year, minimalist hairpins and combs are adding understated glamour to side-sweeping hair. For a more daring option, try the crown or revived veil. That combination of tradition and contemporary comes to life, with beaded veils and gypsy-inspired pieces. Real flowers will always look stunning, as will crystals and embellishments.
This is your chance to get creative with your wedding hairstyle and to add some glamour to an updo or loose style.