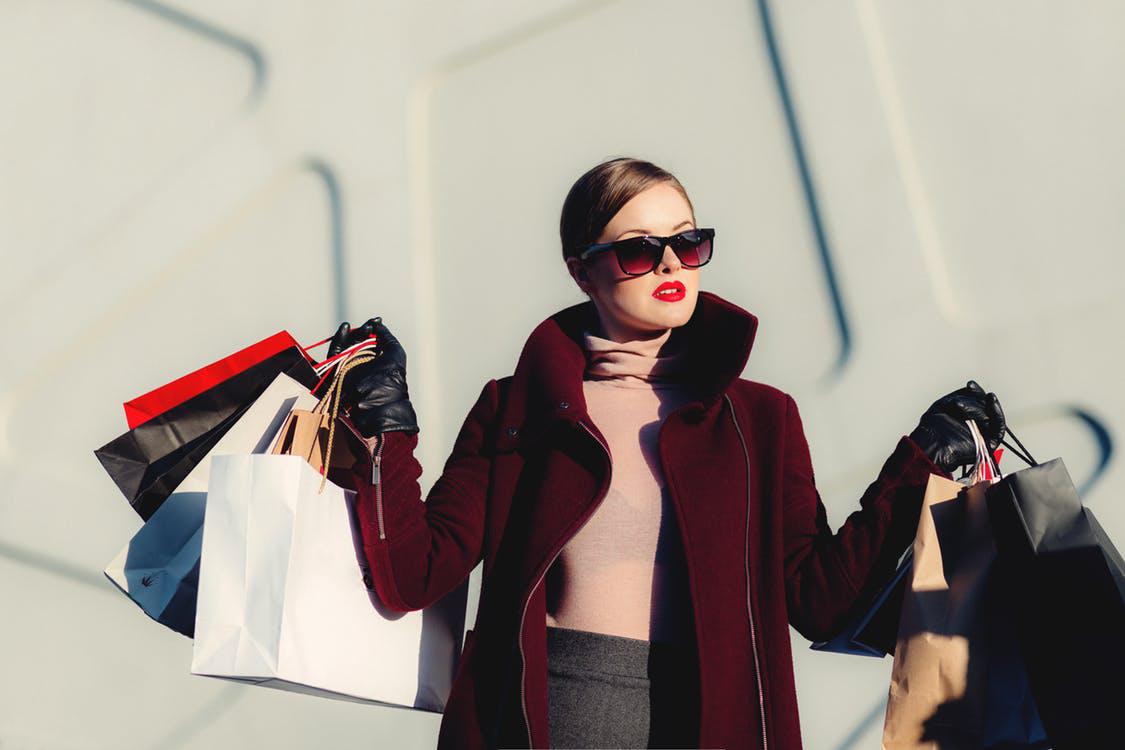 Women and fashion is a pair that cannot be separated by anyway and by any means. If you are trying to make your woman angry, make them follow the latest fashion trends going on, and not allow them to go shopping. Women are so obsessed with tracking all the fashion going on, and there is nothing wrong with it. Is it impossible for a female to neglect the latest fashion and outfits? Is it not that the longs dresses or denim jackets attract you as well?
As the season changes, you see a new shift in fashion as well, and this game in style is going among several designers who do not have to do much, but their names are enough to make women go crazy, such as Ulla Johnson. At this time of the year, you will come across several women wears that are to be adopted globally.
These are the major fashion trends that you are already witnessing and would see as well in 2020.
7 TRENDS FOR WOMEN WEAR
Floral patterns:
Floral patterns are the only most common and widely excepted fashion that is being used for ages now and is used in every type of trendsetting outfits. Whether it may be a traditional dress or a long maxi with a ribbon or a blouse of your skirt. Floral patterns do not make you disappointed when it comes to any outfit and can surely give your dress a charm, and that is what makes the game of florals so strong.
The beauty of neon:
If you are planning to go on an event where you have to stand out from others and want to be the center of attraction, then go for a neon theme. Recently, it was also seen in Fashion Week, where the designers were playing with neon and managed to rock the ramp.
The part of neon in fashion is not new, but it has also shown its presence in some of the collections like Valentino, and others. Undoubtedly, in your life as well, where you see a spark of neon, you make your way that way, so, the same as in the case of fashion, that is why it can be a trendsetter.
Leather jacket:
Who does not like to dress up smart? If you are a fashion follower, then you must know the love and craze of women for leather jackets.
There was a time when they were just being used for a specific time, mostly in the winter season. But now, it is used as a must part of your outfit that makes no difference whether you are using it in winters or not.
Big colorful bags:
The use of big bags by the models during the ramp has made the acceptance of big colorful bags b almost everyone. There were seen the bags with the models of Altuzarra and Marni that used to go entirely with the outfit of the models.
You can never plan to go out with complete accessories that go well with your outfit, and hence, no outfit is perfect without the right accessories. In this, big bags play an important role. If you are not in a mood to dress appropriately but need to get noticed by others, then just go casual in your tees, and carry a big bright bag in your hand and that is it. You will not require to do much if you are not in a mood as this one accessory in your hand can change it all.
Play with orange:
If you are a health-conscious person who loves to intake everything that contains vitamins, minerals, calcium, and other nutrients in it, be happy because this time, the designer has listened to you. He has come up with the trend of orange, suitable for your closet because it will get to have the flavor of Vitamin C in it. You will see several bright orange outfits that will hit your shelves for the next few months or even more.
It is a fun part for the designers to play with the vibrant colors, and maybe this is one reason that is making neon work well this year, and now it is also the turn for tangerine. Have to see now, how well you can play with these colors.
Rose prints:
Roses play a multitasking part, and in whatever way it gets attached to a person, the beauty gets doubled. Whether you are carrying a rose in hand for a pose or if the print of rose gets attached to your dress, it will give an immense glance to your outfit.
Like floral prints that have not made their way back and are still trending, same is the case with these roses, and in short, you can say, flowers are not complete with an addition of a rose in it, no? So, if you are trying to keep trending with your outfits, rose prints are a must.
Pail caps and rope belts:
If you are in search of something that is in fashion and you do not want to pay much then, make your way towards your carport, and you will get to know that the most stylish and trending thing that has been used in 2020 is placed in a room of unnecessary stuff by you. Take them out of your storeroom or any other junk keeping place, utilize them, and see the magic.
You may have got to see ropes being utilized as belts on the runways of Christian Dior, and Rag and Bone. Even though their variants are probably going to be more costly than those you could get up at your home.
An assortment of bunches, winds, and styles was seen on the catwalk, and there were some filled with a similar need, such as a belt. Yet, most were simply present for configuration purposes. A touch of a fisherman in your fashion is now also trending, where you will see women wearing Pail caps. Although it sounds weird, this is what style is.
Conclusion:
Fashion has become that part of lives and especially in the life of a woman that now, it has turned into a competition of a race. Starting from branded sunglasses to your footwear, everything gets noticed. Sometimes, the things that you see being accepted and called fashion may seem and look strange to you but, that what makes fashion, anything unique.
Every year, every season, we come across a massive display of fashion in front of us. But, sometimes, you plan on going with the trend but fail because you do not know what to go for. Here the top seven trends discussed with you will make you rock this year in 2020.