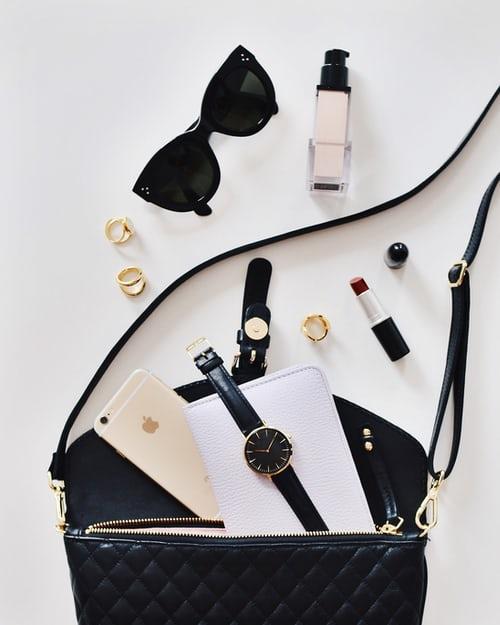 If you are to make a list of what you love most, what would that be? What will be on top of your list? Most girls would write clothes, food and travel. That is okay. No judgment, at least two of man's basic needs made it to the list. Then, maybe you can add lipstick. No, but seriously, everyone loves clothes, men included. Fashion is not only a woman's world, just like the kitchen is not just a woman's domain nowadays. A lot of great chefs are men. Roy Morgan Research released a study result that says, 4.4 million Australians 14+ agree that they will buy a product because of the label and 53% of them are men. So, do not be surprised that fashion courses now include men.
What is fashion anyway? Is it bad? Is it important? As defined by Britannica, 'fashion' is simply the styles of clothing and accessories worn at any given time by groups of people. Using that basic definition, fashion can not be that bad. However, its importance is relative to a person.
Below are the reasons why people believe that fashion is essential:
1. Expression of oneself
Fashion is an art. It is an avenue for people to express their creative side, no matter how other people perceive another person's taste. Remember, abstract is a form of art. However, set boundaries to your creative juices. People can thin-slice you to bits if you are not careful. If you are really passionate about clothes, take some courses. There are a lot of good fashion courses to take, with some offering specialised niches. It will help refine your taste. You might just love it and end up doing it for a living.
2. Helps in building confidence and creating a good first impression
Clothes are powerful in bringing self-confidence, poise, and courage to a person. Whether you know it or not, what you wear speaks volume about you, even before you speak, and that is the first impression. Therefore, it is important that you are comfortable in the clothes that you wear, you look sharp, and carry yourself well in the style you chose for your activity, be it an interview, presentation, wedding or a date. Following trends without knowing what looks good on you can make you look tacky, so be knowledgeable.
3. Encourages creative inclination
Creativity, they say, is a type of problem-solving. True! Jeans solved the problem of the miners in the 1800s. In the 21st century, we have seen how the medical front-liners resorted to wearing heartbreaking alternatives to full-body suit personal protective equipment to protect them from the virus. Due to the global shortage of full-body suit PPE, fashion designers got their sketch pads out and crafted functional and practical full-body suits to distribute to different hospitals. Other fashion houses designed and produced facial masks and hand sanitisers.
4. A reflection of a culture's history
Some fashion trends really are a result of a generation's history and lifestyle. Did you know that jeans used to be trousers worn by miners in the 1800s? There were several design improvements made to address the clothing dilemmas of the users like the copper rivets which were done to address ripped pockets of miners and labourers.
So, is fashion important? Yes, when it is used with the right intention and sense. Use it to boost your confidence and command respect by dressing sharp and smart. No matter how much we deny it, people do judge the book by its cover.

Author Bio: Ester Adams is independent content writer.