Written by

NewsServices.com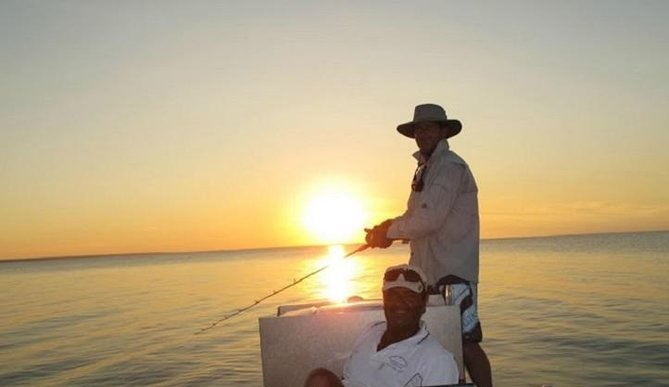 What do you think of the clothes you wear while you go fishing? You may believe that any old t-shirt and shorts would suffice. But if you want optimal comfort, flexibility, and durability, you must select the proper clothing.
To be honest, whatever you wear on a fishing excursion may make a significant impact. You'll need products that will keep your skin protected from the sun, cool, and comfortable for hours on the water. The appropriate fishing attire might be the difference between a successful and unsuccessful fishing trip. The following are the importance of having a proper fishing kit:
Sun protection: A proper kit helps keep your skin safe and protects you from sunburn. This sunburn can cause premature aging and skin cancer. But when you have a fishing shirt that covers your arms, neck, and face, it helps shield your skin.

Flexibility: Having a proper fishing shirt gives you the flexibility you require for fishing as it properly fits your body. This fitness makes it flexible and makes it adapts to any position you find yourself in.

Keep dry and clean: It is always a reality to know that you will get wet whenever you go fishing. Regardless of how careful you are, you will always get wet, which is why it is advisable to get a fishing shirt that helps you stay clean due to the materials for making the clothes.

Durability: Whenever you use a fishing kit, it lasts longer than using a proper cloth because fishing can be a difficult test for normal clothes.
What equipment to choose for sport fishing?
Fishing is not just an activity practised as a hobby without any real purpose. Several federations exist and promote sport fishing. Practicable by all audiences, this sport does not require special skills to be started. However, essential equipment is needed.
Your gear depends on your fishing
It is possible to determine a list of materials that you will have regardless of the chosen discipline:
One or more rods: While casting is done with a single rod, others, such as carp fishing, require up to four rods at the same time;

A solid reel: dozens of reels are available, take one adapted to your discipline and robust enough to reel in your catches;

A landing net: prevent your catch from falling back into the water by catching it with a landing net as soon as it has bitten;

Bait or lures: attract fish by taking the bait or lures for big game fishing;

A detector or manual: this small indicator tells you when a fish is at the end of your line and is very practical when fishing with several rods.
These five accessories are necessary for anyone who wants to challenge themselves to start sport fishing.
Fisherman's clothing
The equipment cannot be limited to fishing tools. A true enthusiast has a range of clothes that allows him to indulge in his hobby every season of the year.
For the summer, clothing is uncomplicated. A typical outfit, accompanied by a hat to avoid sunburn on the skull, is enough. Fall calls for extra clothes. A raincoat and boots are required to fight against the rain.
Winter requires more preparation. Several layers of clothing are necessary to avoid suffering from the cold. Your last layer should not be wet to prevent getting sick. The rule is to put on three layers to evacuate perspiration, maintain the right temperature and resist bad weather.
Small accessories, such as heaters or neck warmers, can also make your winter sports fishing easier.
Where can I find a sports fishing club?
More than one and a half million people go fishing for leisure. If the sport fishing club's members are less numerous, they form a solid and loyal community spread over the territory.
To find the fishing club closest to your home, browse through fishing shirt sales near me. You will find contact details and various shirts available and fishing kayak.
Sport fishing gives rise to highly contested competitions but also games with a more relaxed state of mind conducive to sharing and good humour.