Written by

Tess Sanders Lazarus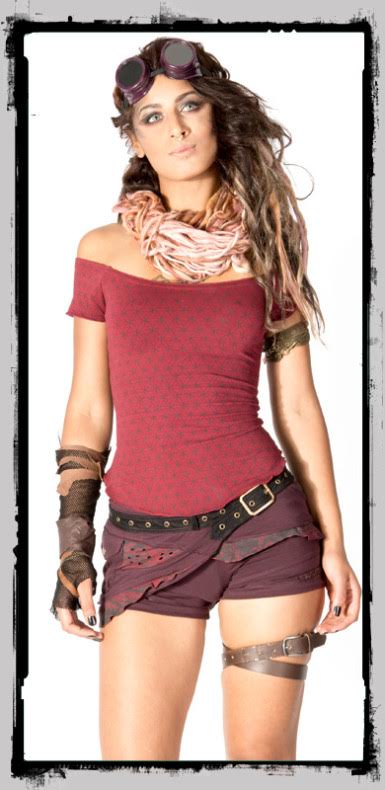 Fairy Floss is Australia's leading fashion brand of urban wear clothing.  Hailing from Byron Bay, the brand is designed locally and made using high quality fabrics.  Our style is influenced by a broad range of alternative styles including tribal, festival wear, burlesque and steampunk.  The brand has grown in popularity as it also reflects the wildly popular wear seen in films and television productions such the Hunger Games and Game of Thrones.  Already available online, through stockists and at Fairy Floss' flagship store in Byron Bay, owners Revital and Alex Lev have expanded their physical presence and opened a boutique store in Fitzroy, Melbourne.
"Fairy Floss stands out from our competitors as a pioneer label in the neo-tribal fashion industry," Ms Lev said today.
"We have been creating new collections for women and men, every season and have been stocking the wardrobes of festival-goers for over a decade.
"The success and popularity of films and TV show like the Hunger Games and Game of Thrones has taken our popularity to a new level. In fact, our latest collection was inspired by the movie 'Mad Max' – 'Post Apocalyptic Madness'.
"Our online shop has been doing so well and we have so many customers in Victoria, we decided to provide the market with a physical presence so everyone can come in and experience Fairy Floss in person.
"Alex and I are so passionate about what we do, that we have managed to create a certain look that has now come to be recognised by people in Australia and around the world.
"Fairy Floss is definitely alternative to mainstream fashion; the tribal style is also known as underground style and there are so many designers across the globe that are a part of this movement.
"When you see someone on the street wearing particular threads, you immediately recognise them as part of your tribe.  It's a big free-spirited family we have and we are so lucky to be designing for them.
"Our style suits so many people, music festival lovers, burlesque lovers, Game of Throne followers, urban and street wear lovers, anyone that appreciates alternative fashion.
"Alex and I have been travelling the world for many years, we've danced on many dance floors across the globe and we know what people like to wear – you need something sturdy yet stylish, something you can keep for years and we are happy to provide that.
"We are committed to service to ensure everyone loves our clothes and the experience of being part of Fairy Floss. In 2015, we were awarded the Gold Award from the Australian Business Quality Awards for Excellence in Customer Service.
"Alternative fashion is definitely a niche market. As creative designers in the fashion industry, we believe that we don't just sell a garment, we create a form of self-expression.
"Each season sees us create intricate new designs and we love having customers approach us at festivals wearing pants they bought from us four years ago.
"The new Melbourne store is so exciting. We love being able to open our doors to new customers in Victoria.  I think timing is everything and though it was daunting – Melbourne is definitely ready for us."