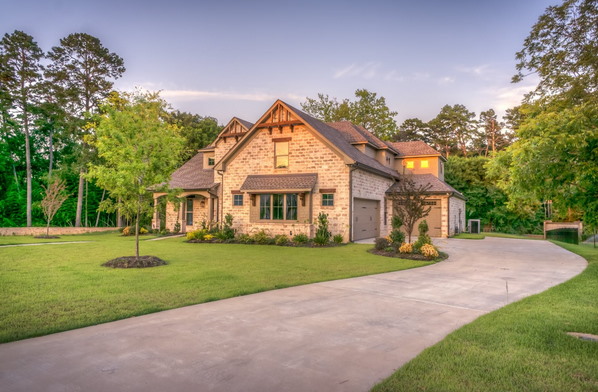 Short-term rental property investments are trending globally as one of the most lucrative businesses, and it's no surprise that Australia, with its vast expanses of land, is one of the most sought-after locations for such ventures. While real estate investment always comes with risk, there are certain practices that can help you minimise it.
There are many benefits to buying a vacation rental. For one, it is a good source of passive income. Also, aside from renting it out, you can always use it as a resort for you and your family to take a holiday. 
However, finding the best short-term rental investment for yourself can be challenging, considering the plethora of options you will find in Australia. Nonetheless, there are real estate investment professionals, such as Avery Carl, who dedicate their time to helping people like you make the best investment decision. When you check out Avery's real estate website, The Short Term Shop, you will see that these professionals already have the best listings that you can look into, making your search a lot easier and faster.
With expert help and guidance, it is not difficult to manage such an investment. Let us cover some basics in vacation rental property investment with a special focus on Australia. While innovation is key in this industry, there are certain methods considered the best rental property
practices that you must keep in mind before engaging in this venture. 
Finding Short-Term Rental Investment Properties


While looking for a buy-to-let property, your objectives need to be very different from when you look for a place for personal occupation. There is no single best place to buy a rental property in Australia; it depends completely on your goals. For instance, personal preferences would not really matter if you are looking for a place to rent out to tourists. Instead, you should consider a place that appeals to guests in general.
A good rental property to invest in should be in a place with high tourist activities. It should be located near popular holiday spots, city squares, markets, and other facilities that make travelling more convenient.
You should also consider which specific set of guests you would want to receive. Is your target market beach-lovers? Then you should consider buying beachfront properties or those that at least have access to the coast. If you want to rent out your property to people who are into exploring history and culture, then a vacation rental within the city will be a good option. Again, determine your goals and requirements, and put them all together in your business plan.
Of course, you can always work with the professionals, such as those at Avery's real estate website, to ensure that you are purchasing the best property for yourself.
Some of the Best Vacation Rental Markets in Australia
Given that Australia is the sixth-largest country in the world based on total land area, there are plenty of places you can choose from for a vacation rental business. But when you check property investment resources, such as The Shop Term Shop, you'll learn that some rental markets are more lucrative than others. Regardless, rental yields are often dependent on your initial investment. A higher investment will often result in relatively quicker, higher returns. Still, higher investments come with significantly higher risks as well.
Ideally, you must choose a location that generates high yields. Here are some of the best rental markets
in Australia:

1. Port Hedland, Western Australia
Port Hedland is a booming town that has been attracting property investors due to its growing demand for vacation rentals, slowly establishing itself as a prime real estate point of interest. Its median rental yield is 10.2%, which is one of the highest in Australia. The median property price in this town is around $400,000.

2. Botanic Ridge, Melbourne, Victoria
This is one of the South Eastern suburbs that has shown strong annual growth in property value. Also, this suburb is highly visited by local and foreign tourists. The place owes its investment potential to its idyllic location. It is close to popular tourist spots, such as the Royal Botanic Gardens, as well as to beaches and surfing spots.
Rental gains in this place are expected to increase exponentially as more and more people are looking for temporary places to stay while on holiday in this area.

3. Broome, Western Australia
Broome is famous for its beach resorts. As a top tourist destination, this coastal town receives flocks of visitors who want to escape their corporate city lives and enjoy a slice of tranquillity in this pristine paradise. The median rental yield in Broome is 6.6%, while the average property price is $415,000.

4. Redcliffe Peninsula, Queensland
The Peninsula's already strong tourism is bolstered further by the completion of the Moreton Bay Rail Link, which connects the region to Brisbane Central Business District (CBD). The most ideal places to buy a vacation rental here include the idyllic seafront suburbs of Woody Point, Margate, and Redcliff, where property values are also set to rise.
These are the most profitable locations to base your vacation
rental business
in in Australia, with plenty of space and demand to supply you with a steady source of income. 
Important Considerations When Buying a Vacation Rental Property


Once you have decided to buy a property for your vacation rental business, the next step is to zero in on that property and try to get the best price for it. Remember, rushing into rash decisions never works out in the long run, and if a timed deal feels too good to be true, chances are that it probably is. Take your time to analyze the property, and if you swoop in at the right moment, you can get it for an incredibly prudent price.

One of your key concerns during the process of finding short-term rental properties to invest in is sorting out your finances. Whether you wish to apply for a loan or not, seeking professional help is always a good idea. You can visit  Avery's real estate website for budget guides and more tips on getting the best deals on investment properties. You can also use online tools, such as a rental property calculator, to help you project your potential future income.
Once you have acquired the property, you might also need to invest some time and money into refurbishing it. This includes everything from giving it a fresh coat of paint to equipping it with furniture and all the other necessities for your guests. You might want to hire the services of interior designers who specialise in these properties, as they know how to improve the aesthetics of your property to attract more bookings. 
Conclusion


The rental property market is booming all over the globe, and Australia is no exception. The market has not been saturated yet, so it makes sense to invest in it before it eventually is. Luckily, the country is not short of real estate spaces, so you have ample time to devise a business plan, do a considerable amount of market research, and ensure you have a clear picture of how you want your venture to go.
Remember to develop a long-term approach to the business because the returns might not come very early. But if you keep optimising your rental properties and advertising to the right crowd, using the right mediums, you will soon see the cash flowing in. 

For in-depth and informative articles on real estate and much more, be sure to
browse our website
!