Written by

Hannah Statham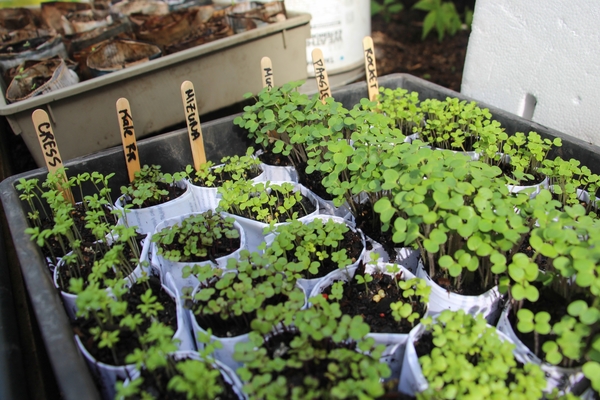 Fine dining has had its cravat loosened and its menu shaken up to keep with the barefoot luxury ethos of Bedarra in the Great Barrier Reef as part of the island resort's three-year reinvention.
The rules are, there are no rules in the kitchen at Bedarra with a fresh and inventive menu changing daily, catering for all dietary requirements.
The chefs are 100 per cent produce-driven, with what's flourishing in the island garden – and the weather for the day – dictating the menu.
Produce not grown on the island is locally sourced: Tropical fruit comes from Mission Beach, beef from Bingil Bay, chocolate and cheese from Gallo Dairyland on the Atherton Tablelands, and Biodynamic milk from Mungalli Creek Dairy, also on the Tablelands, keeps food miles low and quality at an all-time high.
Executive chef Jimmy Ward has been on the island for six years and says he is enjoying the challenge brought by this shift of letting guests lead their food experience, instead of telling them what they want.
"A lot of resorts and hotels try and be fine dining restaurants which was what old Bedarra used to be," Jimmy says. "Over the course of a few days and nights, this becomes very tiring for guests. The whole brief for the 'new' Bedarra is for guests to treat the property like their own beach house so we try and replicate that through our food."
As well as popular seafood platters and gourmet picnic baskets booked months in advance, when the resort's maximum of 16 guests sit down for meals, the spotlight turns to the melt-in-your-mouth Emerald Valley eye fillet or 12-hour slow cooked duck. Lunch might be a decorative Japanese bento box or mangrove wood smoked chicken with a rice and raisin salad, and greens.
"We have just started our new island garden this year with a specialist organic gardener from the US, so at the moment we have heirloom tomatoes, herbs, radishes, pumpkins, zucchini coming through,"
James says. "Soon we will have asparagus, corn, passionfruit, lemons and oranges, too."
"We also have a standard order from our tropical exotic fruit farm; we don't know what we are going to get each week, it's whatever fruit is fresh off the trees."
The Great Barrier Reef's most exclusive island resort, Bedarra keeps the exclusivity theme flowing through the extensive wine list.
Bedarra serves Champagne Jacquart as part of the all-inclusive beverage menu that also sees wines expertly matched with every dish. And in between meal times, the infamous open bar allows an opportunity for guests to serve themselves or sit back as staff prepare cocktails based on the freshest ingredients of the day.
In the end, it all comes down to the personal attention.
"We have a lot of regulars so it's the personal touches and remembering what they like, especially trying to source foods we wouldn't usually carry," Jimmy says. "We have a Scottish regular who loves black pudding for breakfast so we will have that when he arrives."
"We do find guests get 'fooded out' after a while so we get all weird and wonderful requests – pizzas, spaghetti Bolognese and even vegemite sandwiches… if we can make it, we will do it!"
About Bedarra Island
Bedarra was recently voted as one of the Top 25 Hotels in Australia in three separate categories (luxury, romance and small hotels) in TripAdvisor's 2015 Travellers' Choice Awards and was the only Australian hotel to feature in Travel and Leisure​ magazine's 'It List of the best new hotels in 2014'.
Rates start at $1090 per villa per night, all inclusive. Cairns-Bedarra or Bedarra-Cairns helicopter transfers cost $925 per couple one-way or $1,850 return.
Visit bedarra.com.au​
facebook.com/bedarraislandresort
Instagram: @bedarraisland​