Written by

NewsServices.com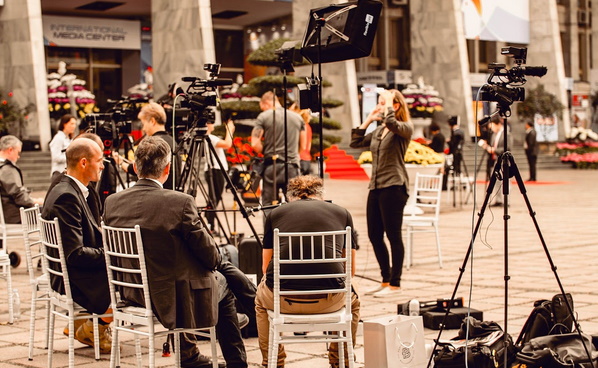 The PR industry has grown and evolved so much in the past few years. With the rise of social media, there is now a greater emphasis on brand awareness than ever before. Brands need to be seen and heard if they want to stay relevant in 2021. This article will explore how PR agencies can help create top-tier brand awareness for their clients by using public relations strategies that are targeted at different audiences.
The PR industry has grown exponentially in the last couple of decades with billions being spent every year on public relations. This is because people are aware that traditional advertising isn't effective anymore, especially when it comes to digital marketing.
PR agencies have reached out to potential clients more than ever before by providing them with professional services at very affordable rates. If you're interested in hiring a PR agency in Australia to help you establish a brand or want your current one promoted then hiring an agency might be for you! Here are some benefits that come along with using an agency:
- The company will do all of the work so there won't be any extra workload on yourself
- They'll establish relationships and create networks that could open up new opportunities where they can help promote your business even further
- You'll be able to meet a lot of people who will become potential investors and future customers of your company
- The agency will have an established reputation in the industry, meaning they know what works best when it comes to public relations. They're experts at their job so you won't need any additional training if you decide to hire them!
Public relations is one of those businesses that have such as wide reach because there are many different areas where PR companies can help promote brands both online and offline. There's social media marketing which involves using platforms like Twitter, Facebook, and Instagram on a daily basis. By engaging with users through these accounts, promoting content related to your brand or product, and collecting valuable data along the way, agencies will be able to establish an online presence and allow brands to grow.
In the world of PR, there are also press releases that have been around since the 1950s! However, people still tend to use them as a way of sharing important information with journalists so they can publish it in their magazines or newspapers. In 2021, these traditional methods might not work as well anymore because everything is going digital but that doesn't mean companies should stop using them altogether! They're just one small part of what makes for interesting content on social media platforms like Facebook and Twitter - ideally you'll want all three working together if possible. This means including a link to your company website somewhere within each release or piece of collateral material being distributed by agencies across Australia.
The best PR agencies will also dedicate a lot of time to aligning brands with influencers or celebrities that many people look up to. For example, if you run an activewear company then getting sports stars on board might be the way forward for your business! It's important to work out how these relationships can benefit both parties and make sure each party is happy before anything begins. There are some companies who have been working alongside A-list actors and actresses since day one which has really helped them grow over the years because it gives their brand credibility when someone like Meryl Streep endorses them publicly.
This article explores three ways in which PR agencies help promote businesses across Australia by using different strategies including social media marketing, press releases, and aligning brands with influencers.