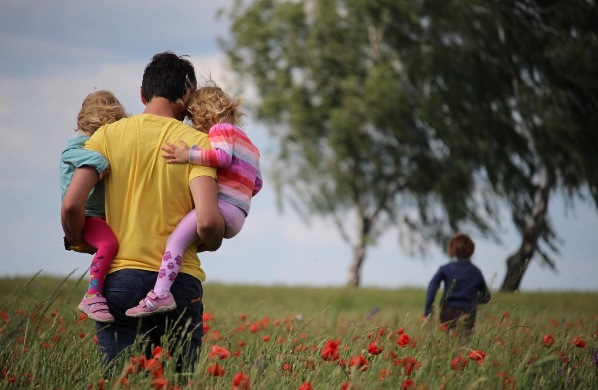 Love it or hate it, Father's Day is fast approaching. Many of us are wracking our brains thinking of that perfect gift for Dad to make his day special and let him know how much we appreciate him. After all, that's what the day is supposed to be about, right? If you can't bear to think about the look on your father's face when he opens yet another package containing socks and/or jocks, then we're here to provide some creative and inspired ideas that are sure to bring a smile to his face:


Security Smart
Smart home security systems are pretty much the perfect gift for any bloke. High-tech gadget, DIY project and an opportunity to keep his family safe all rolled into one is a complete certainty to thrill the manly man in your life. From camera's that can be controlled via a mobile phone to smart locks that offer the ultimate in keyless entry, there are all kinds of exciting new toys to play with.

Cheers
With boutique microbrew beers all the rage, the discerning Dad is sure to enjoy a brewery tour as a special kind of experience gift this year. The opportunity to see first-hand how some of the best modern beers are crafted, and sample the amber wares is one that won't be forgotten. Get on board and let the designated driver do the work!

Cooking With Gas
While the BBQ has long been the exclusive domain of Dads the world over, more and more men are spending time in the kitchen, perfecting their culinary skills. An inspiring cooking class or tools of the trade such as quality cookware or a beautiful cookbook by his favourite celebrity chef might do the trick for the epicurean dad in your family.

Vroom Vroom
If your father is a bit of a petrol-head, then an automotive accessory such as an LED light bar, cool dashcam, portable heads-up display or countless other car-related items might be just the thing. With so many men devoting untold hours of time, effort and expense to creating the perfect ride, this is a fabulous option.


Let's Get Physical
If the passing years have seen dad gradually expanding around the midriff, perhaps it's time to give him a little nudge to get off the couch and do some exercise. Rather than throw away money on a gym membership that will never be used, consider gifting a block of sessions with a personal trainer. People are far more likely to pull the gym shoes on and drag themselves off the couch if they know that someone is waiting for them at a designated time and place, so this is an effective way to help him get fit and healthy.

Something Fishy
With spring just around the corner, it's time to pull the trusty rod and reel out of storage and start planning where the fish will be biting during the warmer months. This is the perfect time of year to give new fishing gear to help enhance the angling experience.

Bearded Beauty
If your father is in touch with his inner cave-man and is rocking the beard, then he will love some delightful beard oils or wax to keep the growth in check, soft, smooth and sweet smelling. Whether he's a wannabe hipster or an old-fashioned, grisly Ernest Hemmingway type, his facial follicles will adore the little bit of TLC.
Whatever his preference, make sure your paternal feels the love this coming Father's Day with one of these original, thoughtful gift ideas.