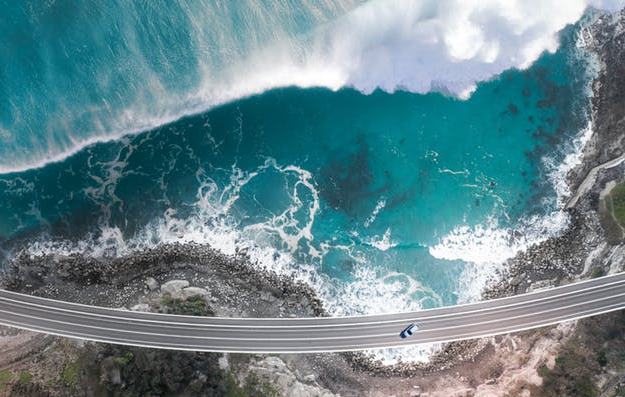 It's hardly surprising that so many people around the world are considering moving to Australia. The appeal of this country has only been rising for decades or even centuries now and there are several good reasons for that. The most important one is probably that the major cities in Australia are consistently ranked among the best in the world when it comes to the quality of life. There are also excellent educational institutions, as well as numerous job opportunities in almost every industry imaginable.
Apart from these obvious reasons, many people are simply drawn by the amazing nature and favourable climate (though, truth be told, only in some parts of the country). Still, whatever the reason, those among you thinking about moving Down Under have to follow all the necessary steps in the immigration process. Here are the most important ones.
Where to live?
The most obvious question is definitely this one. Australia is vast and varied and choosing between two different places in Australia might feel the same as choosing between two continents. If you have been offered a post in a particular city, you can narrow down your search for a home, but if your plan is to look for a job depending on the place where you'd like to live, the process is somewhat different. You should probably focus on the major cities, but you have to take into account the demand for your qualifications and skills. For instance, Perth might be the obvious choice for those looking for a job in the mining industry, while Brisbane, home to Australia TradeCoast, one of the country's fastest growing economic development areas, has become a hub of technological research activities. Then, there is Sydney, the most appealing city Down Under, Australia's financial and economic centre, with thriving finance, insurance and business services sectors. It is the most expensive city to live in, but you can definitely get your money's worth.
You need a visa
Australia has always been an immigration country, which means there is a wide range of visas available to those seeking employment or other opportunities. You should definitely look into the types on offer and find the one that relates to your particular situation. Also, if English is not your mother tongue, be prepared to take the PTE Academic test at one of many centres, in order to prove your English is good enough for the job you'd like to get. It's always advisable to find a reliable institution offering helpful PTE classes before actually taking the test. Also, don't forget to check whether your skills, qualification and/or work experience are relevant to an occupation nominated on Australia's Skilled Occupations List, or to the employer who sponsors you. Finally, before you sign the Australian Values Statement, check if you need to attend a health examination for your visa. Some types even require that you provide a penal clearance certificate.
Other issues
As we've already established, Australia is huge and that means you don't have the same climate in all parts of it. For example, the north coast is hot and humid, while the eastern one is not that hot, but still enjoyable. If you're looking for a hot and dry climate with warm winters, you should consider the northern inland, while the southern inland offers a similar climate in the summer, though the winters are colder. If warm summers and cool winters are perfect for you, the south coast might the answer. Finally, Tasmania and some parts of New South Wales and Victoria are known for cold winters and warm summers.
Once you've made up your mind and become familiar with the procedure, you may choose to go through the process alone or turn to one of many professional migration agencies and consultancies. However, be careful that the agency you choose is registered with the Office of the Migration Agents Registration Authority. So, inspect their site to ensure you're not paying someone who can't help you. The only thing left now is to buy the tickets and start a new phase of your life at this marvellous destination.