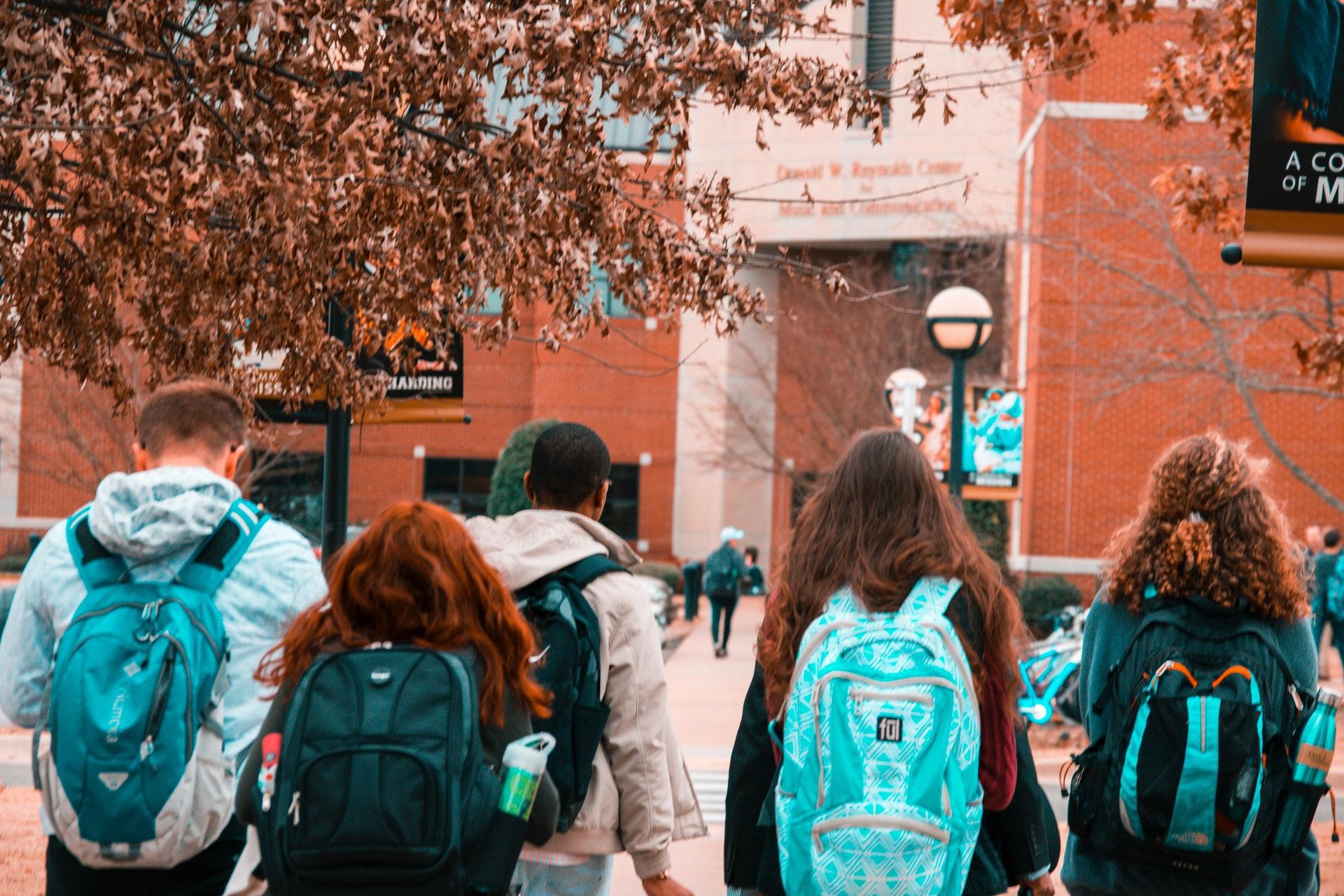 There comes a time in everyone's life when they need to make a decision about whether they will be attending college or not. Going to college can be a great decision, maybe one of the best that you'll ever make, but that doesn't mean that it isn't a journey without challenges and stressful situations.
College students are usually trying to cope with an increasing number of responsibilities in all spheres of their life: classes, internships, second jobs, relationships and maintaining their social lives. At the same time, a student rarely has enough money to afford daily necessities, so there's always a need for some kind of support, be it from friends, family or both.
There are a number of useful things that a student needs during their academic career and we've listed a few helpful and practical items that you might consider gifting them in order to make their study process easier and more efficient.
Wireless Headphones
As we mentioned above, a student is always on the run; so what better gift to buy them than some wireless headphones? If you think about it, these days you rarely see a young adult walking around without something blasting into their ears. Whether they're just commuting from one place to another, going to the gym or just studying in the library, good wireless headphones are pretty much a necessity for the modern student. Whilst the available choice of models is vast (with Skullcandy and Plantronics being notable bang-for-buck options), we recommend picking a design that has larger, comfortable pads allowing for longer periods of use - perfect during study periods.
A Printer
Nowadays, most of the work we do is being transferred and shared in digital form. But very often, especially when you're a student, you'll need to have your work printed out on paper for assignments and study material. Not many students actually own a printer, so they usually go to a library or a copy store where they'll need to spend money in order to print a few pages. Fortunately, there are a number of budget-friendly and efficient models available, it's up to you to choose the most appropriate one for the tasks required. If, for example, the person studying is doing a course in photography or another art-related subject, then you'd want to get a printer suited for printing images and color. If, however, they'll mostly need to print text, then you can choose a more practical all-in-one model, instead.
A Fitbit Bracelet
It's already a well-known fact that the average student in the 21st century doesn't get enough sleep. Which sounds pretty bad, especially if they also don't have time to go to the gym or to join a sports club. Luckily, Fitbit bracelets can be of great help in such instances. The bracelet helps its wearer measure and track their health and fitness. One of the most interesting things that it does, is detecting sleep patterns, which can help students get their sleeping schedule on point. It also has numerous features that are meant to improve the quality of workouts and crucially, in today's world, the device can last up to 7 days on a single battery charge.
An Electronic Notepad
How often did you find yourself in a class, without a notebook or a pen? We're fairly certain that you've all been there and done that. The good news is that electronic notepads are a thing now, and they are really affordable. Modern and portable, these would make for a perfect addition to anyone's life, let alone a student. With various storage capacities available, having such a device in their backpack could effectively enable them to hold well over 500 PDF titles - or think of it like carrying your very own library on your back.
A Bike
When you're a student and you're usually struggling to pay rent, buying a car might be the last thing on your mind. We're not suggesting you consider buying someone a car, but you can get the next best thing — you can get them moving around on a bike. Commuting the entire day between the library and your job and the university campus can be very tiring and stressful, especially if we're talking about a student with a very tight schedule or one that might have a penchant for lateness. Instead of spending all that time on buses or trains (or even cars) they can instead cycle everywhere. Not only is it kinder to the environment, but it's crucially keeping the student active and healthy, also.
Wireless Phone Charger
Smartphones are truly amazing inventions, as we seem to never get tired of using them; however, most have one big flaw — prolonged battery life. As capable as our modern phones are, keeping them running for more than a day still seems like a pipe dream. However, whilst we still have to regularly feed these devices with electricity, at least we don't need to rely on fiddly cables to do so. Today, we're able to charge them wirelessly, just by placing them on a pad that sits on a table or nightstand. This kind of device would be useful for anyone, let alone a student; especially one who might be a little bit accident prone, as well.
A student's life can be a whirlwind of beautiful and crazy, but that's the way it works with the best things in life. It's hard to keep up with everything when you're in academia; when the money is limited and necessities are getting more expensive. Luckily, however, most of us have a network of friends and family that can be there for us and offer support when it's needed the most, and a thoughtful gift will only further cement the possibility of that student being successful in their studies and in life.