Written by

NewsServices.com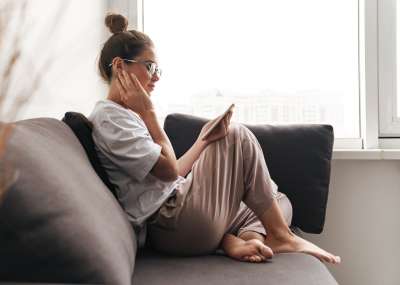 Separating from or divorcing a spouse can be a highly confusing and emotionally challenging process for both partners in the marriage. The already complex process becomes even more complicated when it comes to the division of shared assets. When a couple divorces, both partners have to divide their property, including all material and non-material assets, including all hidden assets, shared debts, and more.
Sorting out your property settlement can be one of the most challenging parts of your divorce proceedings. Depending on the circumstances of your divorce and your relations with your soon-to-be ex-spouse, the process of property division can either be short and amicable or long and drawn out.
In either case, getting legal help from an experienced lawyer is necessary to ensure just division of your shared assets.
Dividing Shared Assets
Depending on where you live in the United States, your assets might be treated differently according to the rules of different states. Generally, there are two main schemes for distributing shared assets in the case of divorcing couples, namely community property, and equitable distribution.
Community Property
Although the community property system is applicable only in nine states in the United States, it applies to a majority of the country's population that resides in these areas owing to their larger areas. The community property states include Texas, Wisconsin, New Mexico, Arizona, Idaho, Nevada, California, Louisiana, and Washington.
In the aforementioned states, the marital or community property, i.e., shared assets owned by both spouses jointly are evenly split between the two parties. Any property owned separately by each spouse is not divided, and each party gets to keep their personal assets, including the property bought by the spouse before marriage or after the divorce.
Equitable Distribution

In the states that follow the equitable distribution system, the shared assets and property of the couple are divided based on their earning status. The equitable or fair division of property might not necessarily be equal. Instead, the higher-earning spouse may receive a larger share compared to the lower-earning or non-earning spouse. The equitable distribution system applies to the other forty-one states, excluding the ones mentioned above. These cases are reviewed in court to ensure that the division of assets was fair to both spouses.
Remembering the Taxes
It is important to keep the long-term tax consequences of your divorce when it comes to dividing assets at the time of separation. All assets are treated differently when it comes to their taxes, and keeping track of everything can often be difficult. Hiring a professional divorce financial analyst can help you navigate the tough financial decisions related to your divorce.
Getting Legal Assistance
The division of assets and shared property amongst a divorcing couple is a complex process, and it can be extremely challenging to sort things out on your own without any legal help from experts at
family lawyer Brisbane
. Consulting an experienced divorce lawyer is essential to make sure that the process remains short and manageable for you and your ex-spouse. It is advisable to make a checklist of things to discuss with your divorce lawyer going over some of your most pressing questions and concerns regarding the divorce process and division of property.