Written by

NewsServices.com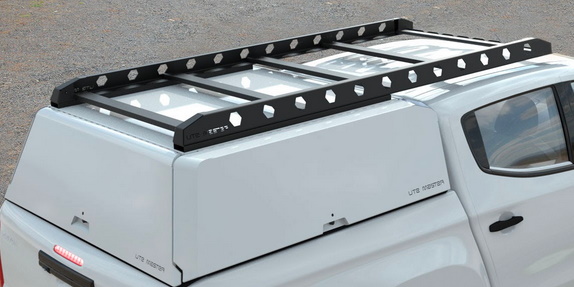 Camping trips are a pretty exciting getaway from the daily hustle. Especially when you decide to take your UTE with you, it gets much more comfortable and safe rather than going on public transport and relying on limited camping resources. But, do you know that your UTE is much more than just a loaded vehicle? Yes, you can turn it into a canopy for camping! 
While most camping tents and canopies are laid on the ground, a UTE canopy remains safer, more comfortable, and versatile. This is because sleeping on the ground with tents and canopies exposes you to harsh surfaces, wild animals, insects, etc.
That's why we have come up with this ultimate guide on turning your UTE into a cosy sleeping spot. You would be amazed at how easy and fun the way of camping turns out.

3 Easy ways of turning your UTE Canopy into a sleeping quarter

1. With an existing canopy 
If you already have a UTE canopy used for storing food and other items, all you need is to do some customizations to make it suitable for sleeping.No wonder you must not forget some interesting stuff to enjoy your trip. Just follow these simple steps to turn the canopy into a nice and comfortable sleeping spot.
* Stretch out the canopy to make more vertical space.

* Transfer the items from floor to sides/above so that the floor is available for sleeping.

* Make a pullout space as you might need them for storing the essentials.

* Create ambient headspace enough for rolling out a foam mattress for a comfortable sleep.
2. With a removable extension
It's most likely that you would take an extra tent. Although it is usually connected to the UTE or the existing canopy, you can convert them into an extra sleeping quarter. The biggest advantage of extending your UTE canopy is providing ample bed space for comfortable sleep.
However, you need to ensure that the extension has enough space and coverage to keep you comfortable in too cold or hot weather conditions.

3. With a rooftop tent
There are instances when people don't have a canopy on their UTE. Don't worry; you just need a regular rooftop tent that you can easily mount on your vehicle's roof from the back of your UTE. 
The process is similar to mounting a tent on the ground, but you'll be protected from crawling insects, rough surfaces, animals, and other hazards here. This is because a rooftop tent setup will be on an elevated surface.
You need to follow the instructions manual and get a portable inflatable bed or a foam mattress for comfortable sleep.
Converting a UTE canopy into a sleeping space is just as easy as it gets. However, there are some simple tips you need to consider while setting up one.
4 Simple tips to follow while making a UTE bed canopy
Create enough space-

Space remains a classic issue while camping. Thus, it is essential to plan well and create enough space for comfortable space. Simple measures include using dual or multi-purpose items which save space.

Yes, keeping enough room for sleep can help you get sound sleep on your camping trip as you need energy for the next adventure!
Ensure comfort –

Use fluffy pillows, soft foam mattresses, and other comfortable items. You can also bring

other luxury items

that remind you of sleeping in a nice hotel room or home

.
Safety-

Safety is a big concern when you are out in the wild. Make sure you place your UTE canopy bed set up in a safe area where no animals or people can get in. There have been

instances of theft and break-ins while camping

! You must place your UTE bed on a clean, elevated, and covered area to avoid being affected by rain, flood, harsh weather, and other elements. 
Keep it simple-

Do not overcomplicate the setup, as it might get difficult to wind up later. Your UTE canopy

and other structures must be easy to set, clean, and move to ensure utmost convenience. 
With this incredible bed idea, the days of sleeping in uncomfortable places and waking up with neck or back pain are gone. Apart from following the above tips, it's necessary to ensure good quality vehicle accessories so that you can explore the beauty of Australia with the utmost comfort and style!