Written by

News Feature Team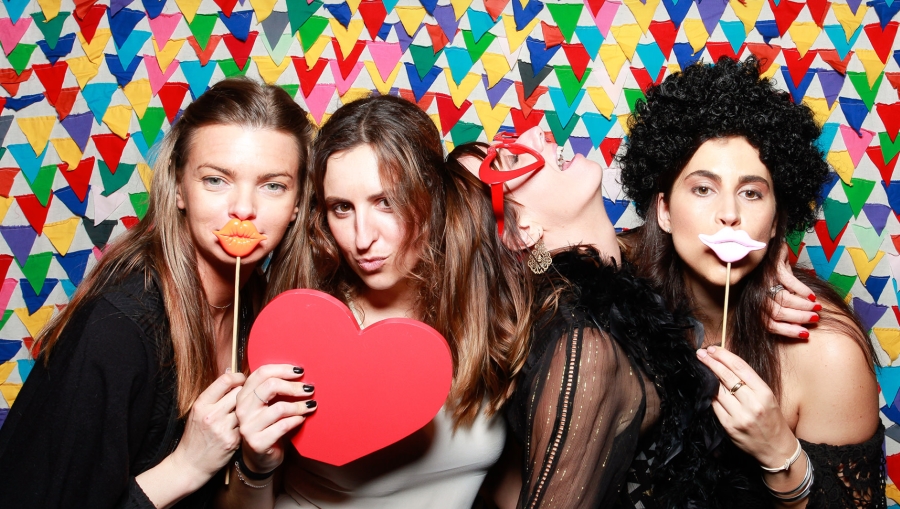 It doesn't matter if it's your Sweet Sixteen, Naughty Forty or some other kind of celebration, everyone wants to host a party where their guests can have a blast. But what if you really want your festivities to stand out from the crowd? Here are five things you will need to amp your party up to the next level.
Everything's Better with a Booth
Have you ever seen people trying to cram themselves into a photo booth at a party? Go one better with an open-air booth. Never heard of such a thing? Open air booths are all the rage these days with forward thinking party planners. Companies such as
Booth Boy
specialise in open air booths, which come with unique backdrops, props, and even an attendant, just in case the booth stops. Make memories with your besties, or fit an entire party into one happy snap.
Get Creative with Your Venue
Don't just book the same old bars or restaurants. Pick something unusual – hire out a theatre hall, or head to a rooftop. You could even create a whole new venue with a themed celebration, or by finding the most unlikely place to host a party and turning it into a fun experience for everyone.
Make it Live and Loud
Forget Spotify. A live performance can create an atmosphere that a stereo just can't. If you don't have the budget for a band go one quirkier. Set up a stage and instruments, then let your musically talented friends and family get up and rock out to their own beat.
Let There Be light
If you can make it glow, go for it. DIY glowing balloons are a good option, as are glowing drinks and other fun glow-in-the-dark party tricks. You've seen lanterns, but what about a sky full of lanterns? There's nothing like a bit of clever light and shadow play to turn your party into a beautiful and memorable sight.
Avoid Budget Blowout
It's easy to book a top-end venue, the hottest DJ of the moment and a group of attractive security guards to stand on the door – if you have the budget. But if you're looking for the same levels of awesome without a huge price tag, there are ways of cutting costs. To save on food expenses ask guests to bring one dish each, and instead of hiring security, get some of your beefiest friends to keep an eye on the door.
If you've seen a string of predictable celebrations and would hate for yours to be just as generic, these tips are you best defense against a boring party. By keeping things unique yet simple and concentrating on having a good time, your party is sure to be a success.