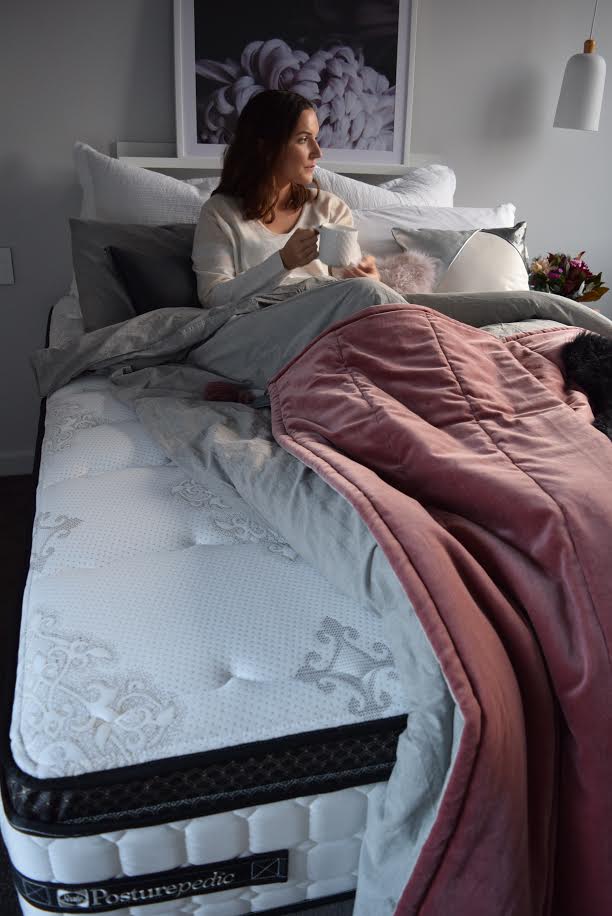 Experts are calling for mums to think about the ultimate gift that they could give themselves this Mother's Day - a quality night's sleep. The push comes as new research confirms the average mum is surviving on just six hours of shut eye per night, with 75 per cent feeling depressed or losing their temper as a result.
The new findings come from globally leading and trusted sleep specialists, Sealy, who have been handcrafting mattresses in Australia for over 60 years. With a commitment to providing sleep support and comfort, Sealy surveyed over 11,000 respondents across five countries1 to complete its report, including 2,300 respondents living in Australia.
Alarmingly, out of all the mums surveyed, only 20 per cent claim to regularly have a restful night's sleep, with the remaining 80 per cent saying that their children come into the bedroom to wake them every night. Once these mums have settled their children and are ready to get themselves back to sleep, nearly half take more than 30 minutes to drift off, or don't get back to sleep at all.
Results also show that mums with more than one child take even longer to get back to sleep. Those with three children are twice as likely to stay awake for longer than 30 minutes after a sleep interruption than those with just one child.
Dr Amy Reynolds is a mum, Sealy Sleep Expert and Sleep Researcher at CQUniversity Australia. She explained that it's important for mums to prioritise how they can improve the quality of those precious peaceful moments to ensure they keep on top of their health.
"Tiredness directly affects our mood, irritability and performance. Sleep doesn't only impact our mental health...lack of quality sleep is linked to weight gain, diabetes and even heart disease.
"As a mum of two young children, I know there can be really tough nights where the amount of sleep we get is disrupted and reduced, especially when children are really young, or when there is illness to consider. However, there are things mums can be doing to ensure that we are able to get to sleep when we would like to, and therefore provide our bodies with the best possible opportunity to reset and recover."
Wade Ganzer, Sealy Sleep and Bedding Expert explained that one way mums can ensure they're getting a restful sleep is to look for full body support.
"To fall into a deep, restful sleep where the body fully recovers all muscles need to relax. If your body isn't supported in the right areas, such as your lower back, the brain is engaging the muscles instead of telling them to rest. Expecting mums also need good support to accommodate their body as it changes shape throughout the months. A quality mattress will provide support in all areas."
Mums can seek sleep tips from Dr Reynolds and learn how to improve sleep quality at Sealy.com.au.
About Sealy
Sealy is Australia's number one bedding brand and the leader in innovation and quality. For over 60 years Sealy Posturepedic has been setting the standard in quality bedding and helping people wake up feeling relaxed and rejuvenated after a good night's sleep. Sealy is Australian Made and Owned. The Sealy Posturepedic you choose is made to order, in one of Sealy's five manufacturing centres. The Sealy Research and Development Centre is the only NATA Accredited mattress centre in Australia. Sealy Posturepedic beds are designed in conjunction with the Orthopaedic Advisory Board (OAB) who assist Sealy in developing better sleep systems so you can enjoy a more refreshing night's sleep. Each Sealy Mattress has a 10 Year Guarantee.
1 Other countries included the United Kingdom, South Africa, China and South Korea.