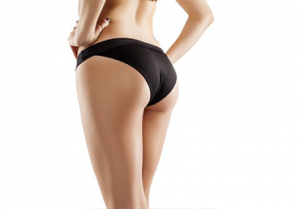 As you may already know, the Brazilian butt lift is a popular procedure because it removes excess fat from other areas of your body and places it where it can make a real difference.
Because you will be using your own fat and not an implant, your results will look completely natural, however, if you enjoy exercise, you're probably wondering how your usual routine will affect the results of your surgery since exercise does result in fat loss.


Exercising After Your Butt Lift
Directly after your surgery, you should definitely walk around to increase blood flow to the area, which will promote healing. However, any weight training and aerobic exercises should be avoided for several weeks following your procedure.
Rest is one of the best things you can do during your recovery if you want to achieve your desired result and to do this, strenuous exercises that are known to burn fat should be avoided for at least 8 weeks.
During the first 8 weeks, your body will be developing a new blood supply for the transferred fat cells but pushing too much blood to this area will reduce the chances of the new fat cells surviving, which is why you need to take it easy. You can look into more information visiting BBL surgery specialist in Malvern – Melbourne website.


The Effects of Exercise Routines on Your Results
Resuming your exercise routine and a healthy eating plan after your procedure is a great way to maintain your results but you need to strike a fine balance.
Many of today's exercise routines are designed to promote maximum fat burning and while exercises such as squats are great, there are certain routines that you should be a little more wary about.
Interval Training. These exercise routines include periods of high intensity followed by short bursts of rest, which is known to kick-start your metabolism. While this is a great way to get into shape, it could affect the results of your surgery if you overdo it.
Circuit Training. During these routines, you move through several different exercises at a fast pace, most of which focus on areas such as the chest and legs.
Weight Training. Weight training can actually enhance your Brazilian butt lift results by increasing your muscle volume but keep in mind that you burn calories for up to 72 hours after each heavy training session, which means you will need to put more calories into your body.
There is absolutely nothing wrong with participating in the above exercise routines but keep in mind that they have a high chance of diminishing your results. If you want to maintain your results while still staying fit, you will need to find a balance between exercise and your calorie intake. Basically, if you will be working out quite often, be sure to increase your calorie intake if you want to maintain your volume.
It's advisable to stick to exercises such as running or yoga that focus more on toning and fitness than high repetitions if you want to maintain the results of your Brazilian butt lift.