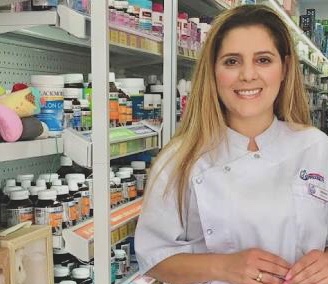 When it comes to skincare, you're probably thinking that everyone has already mastered it by now, especially if we consider how popular this topic is and has been for quite some time now. However, with everything that happened last year, many people found themselves struggling with their skincare routines.
One of the most mentioned issues is that – for many – their skincare no longer seems to get the job done. That's why we've decided to research some of the best skincare tips for 2021 and everything they entail.


Use the right cleanser – daily
One of the biggest changes you should make in your current skincare routine has to do everything with the cleanser. It's not only about the type of cleanser you use but also how often you're using it. Ever since the pandemic outbreak, people have been encouraged to clean themselves more thoroughly and frequently. And since your face is quite exposed every time you go out, you need to make sure you're cleaning it properly. That's why you should start using your face cleanser every day. Of course, make sure that the cleanser you use is not aggressive as it can otherwise damage your skin. That's why it would be best to turn to high-quality all-natural skin care products whenever possible.


Make sure you moisturize
Needless to say, since you'll be cleansing your skin more frequently, you'll also need to moisturize it properly. This step has always been one of the crucial steps in skincare, but this year, it's more crucial than ever. When cleansing your skin, what you're actually doing is removing everything from your skin's surface. However, dirt and grime are not the only things that get removed. Instead, you'll also be stripping your skin of its natural oils. This will leave your skin feeling dry and crusty. More often than not, it can also lead to greater oil production and breakouts. That's why properly moisturizing it becomes so important. That way, you will basically "feed" your skin with quality ingredients after stripping it of both natural oils and dirt. Of course, when choosing the right moisturizer, make sure you keep your skin type in mind.


Pamper your skin more often
Next, you've probably already used various face masks. However, if you're like the rest of us, you're probably only using them ever so often. If that's the case, consider adding a twist to this routine. Instead of treating your skin to a good face mask every blue moon, you should really turn it into a habit. Chances are you can set aside 15 minutes of your time every other day, so that would be the perfect time to apply a soothing face mask and simply allow your body to rest. This will do wonders not only for your skin health, but your overall well-being as well.


Invest in the right makeup
Finally, if the year 2020 taught us anything, it's that makeup and masks don't really mix well together. As you can imagine – or had the chance to experience – even the top-quality makeup will most probably transfer to your mask, no matter how well you set it. Aside from that, if you're responsible and make sure your mask stays on, half of your face will be hidden away, so wearing full-glam makeup won't even make a lot of sense. That's why you should consider investing in mask-friendly makeup pieces. These usually consist of BB and CC creams or tinted moisturizers, instead of full-cover foundation and are more eye-makeup oriented. Of course, makeup companies are already coming out with mask-friendly liquid lipsticks as well, so that's also something you should look into.
Last year taught us that no matter how much we think we have things under control, life is just too unpredictable. However, as humans, we're great at learning new things and adapting, which is why we need to change our skincare routines instead of constantly going for something that no longer works and hope for the best.