Written by

Esther La Rovere Festival Director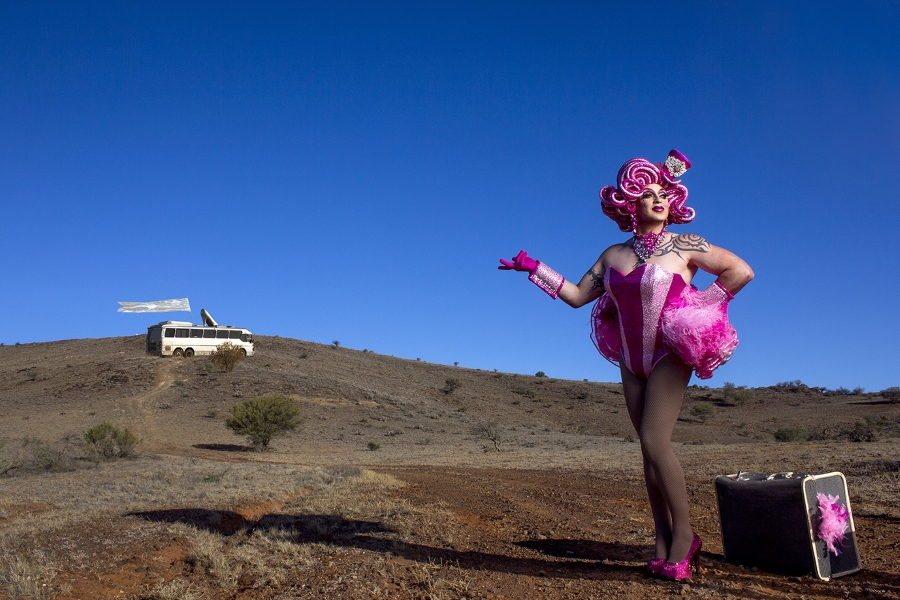 After popping its cork for the 21st birthday of Priscilla: Queen of the Desert in 2015, the outback mining town of Broken Hill is set to celebrate Priscilla's 22nd at the 2nd annual Broken Heel Festival. 
Last year's inaugural event saw hundreds of queens, queers and quirky others from all over the country swarm upon the desert for three days of cabaret, comedy and high camp among the cacti at the iconic Palace Hotel. 
This year's festival promises to be even wilder, with over 20 acts and such an odd variety of events as to surely rival the Parkes Elvis Festival as the most unique weekend on the Australian calendar.
The festival is roughly themed on the cult 1994 film, Priscilla: Queen of the Desert, which depicted three road-tripping drag queens pulling into Broken Hill to a mixed reception. The film's protagonists, Bernadette, Mitzi and Felicia, were right at home among the kitsch majesty of the Palace Hotel, and the 127-year-old building has since become a mecca for travellers and film freaks alike.
The Broken Heel Festival celebrates Priscilla's themes of diversity, drag, music, adventure, and the wonders that can be discovered when you get off at the wrong stop.  
Entertainment for the three days in Australia's only heritage-listed city include: the spectacular arrival of a bus full of stunning drag queens and kings from around the nation; an Abba tribute band, cabaret and comedy acts, and  DJ's, all performing from a stage bedecked with a four-metre tall stiletto and the original bus from Priscilla: the Musical; a chicken champagne breakfast; an outrageous main street parade; art exhibitions and markets; a schnitzel crawl; ping pong competitions; and, of course, an inevitably ribald screening of the legendary film itself. 
Comers will even have the chance to meet Shirl (actress June Bennett), who, in one of the film's most memorable moments, dared to take on Bernadette in a drinking competition.
Of course, half the fun of the Broken Heel Festival will be found in the unexpected, those unscripted, unpredictable moments that tend to happen when hundreds of drag queens take over an outback mining town for an entire weekend.
Road trippers, fun seekers and those all dressed up with nowhere to go are welcome to the Broken Heel Festival at Broken Hill, on the western edge of NSW...a mere 1100kms from Sydney.
The outback has never looked so fabulous!
WHAT:  Broken Heel Festival
WHEN:  Friday 9 – Sunday 11 September, 2016
WHERE:  Broken Hill, NSW
Follow Broken Heel's social media channels for all the latest updates:
Website:    
www.bhfestival.com.au
Facebook:     facebook.com/brokenheelfestival
Instagram:     Instagram.com/brokenheelfestival