Written by

NewsServices.com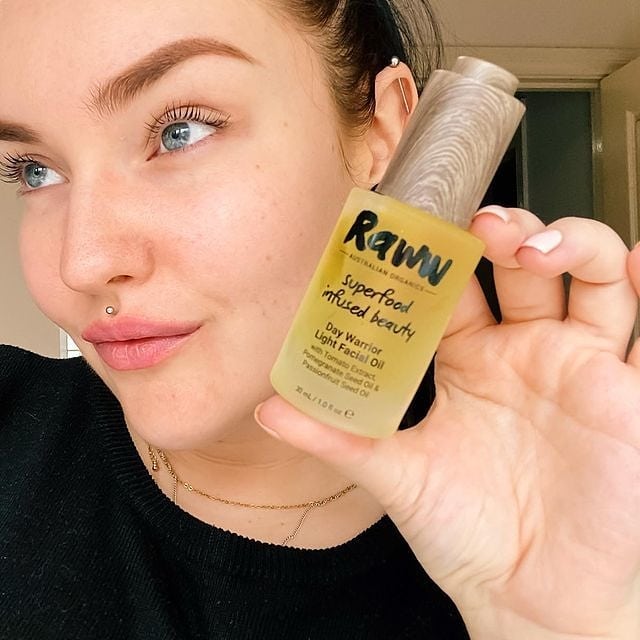 It's a sad fact that some of the most common beauty products found in your bathroom or makeup bag could be causing you more harm than good. More often than not, skincare and makeup products contain harmful chemicals and ingredients that are damaging to both your health and the planet.
Lucky for you, brands like Raww Cosmetics are working hard to change this; creating Superfood-infused, clean and Australian-made beauty products that do plenty of good to your skin. Whether you're trying to be more mindful about what you're putting on your body or of your impact on the environment, Raww has some great healthy substitutes for your essential beauty products!
Here are 5 healthy natural beauty swaps you can make today, starting with your dry shampoo, right through to your lipstick, making your beauty collection healthier and cleaner, one product at a time!
Natural dry shampoo
Dry shampoo can be a lifesaver for greasy hair, keeping it looking fresh and bouncy in between washes. But you will find that most dry shampoos are packed full of nasty chemicals that can be dangerous for your health and the planet. It's already widely known that the odourless, colourless gas found in aerosol sprays is extra harmful to our precious ozone layer but they can also make the air around you difficult to breathe, can cause headaches, or even nausea to you and everyone near the area you're spraying in.
For a healthy alternative, try Raww's Wow Hair! Dry Shampoo. With a long-lasting, powder formula with no nasties or aerosol, this vegan dry shampoo is better for you and the environment. Free from nasty chemicals and toxins including propellants, talc and bismuth, this dry shampoo is instead infused with Kaolin Clay, Lemon Oil and Rosemary Extract to give you a lightweight solution to removing excess oil and build-up, freshening up and extending any style!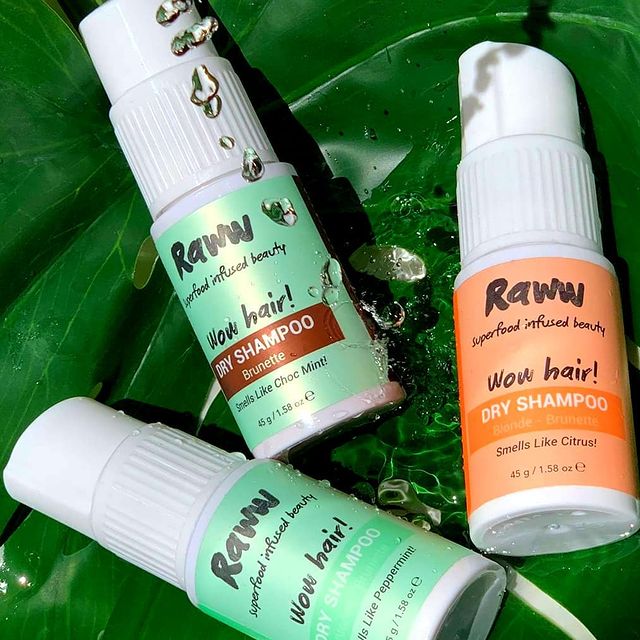 Toxin-free nail polish
There's nothing quite like a fresh mani, but nail polish can be especially high in harmful chemicals. Healthy alternatives do exist and Raww's range of Kale'd It Nail Lacquer is the natural nail polish you've been looking for. It's free from 10 of the most common toxins found in nail polish including Formaldehyde, Tosylamide, Formaldehyde, Resin, Camphor, Benzophenone-1, Talc, Fragrance, Animal Derived Ingredients and Parabens. Available in 21 gorgeous shades and enriched with nourishing oils like Coconut Oil, Sweet Orange and Pomegranate Oil, this is the best toxin-free nail polish - keeping your nails strong, healthy and looking great!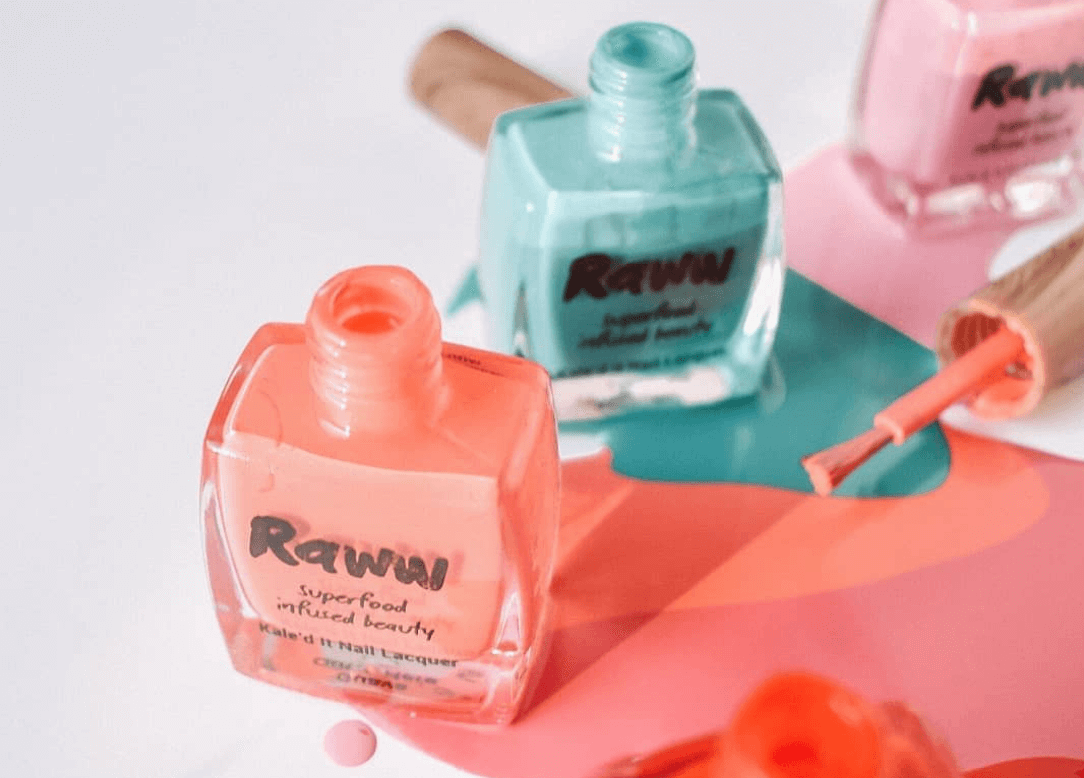 Natural skincare
For skincare that works for you, not against you, you'll need to get curious about the ingredients in your beauty products. Unfortunately, harsh chemicals and alcohols that irritate and dry out the skin are commonly found in lots of high-street skincare brands. To give your skin the love it deserves, look for natural skincare products that are packed full of Superfood ingredients. Raww have a full range of skincare products that are both vegan and cruelty-free, made with natural ingredients including plant-derived Superfoods and nourishing oils that care for and protect your skin.
Natural lipstick
Your lipstick is one beauty item you'll want to exchange for a healthy alternative. With food and drink passing through your lips throughout the day, any number of toxic ingredients could be passed into your mouth - nasty! Raww's range of Coconut Kiss Lipstick comes in nine moisturising, colour-rich shades. Enriched with Coconut Oil, Mango Butter and Sweet Orange Oil to nourish, soften, and plump your lips, Raww's lipstick is made from 95% natural ingredients. And like all of their beauty products, this natural lipstick is vegan and cruelty-free - making it healthier for your lips and for the planet!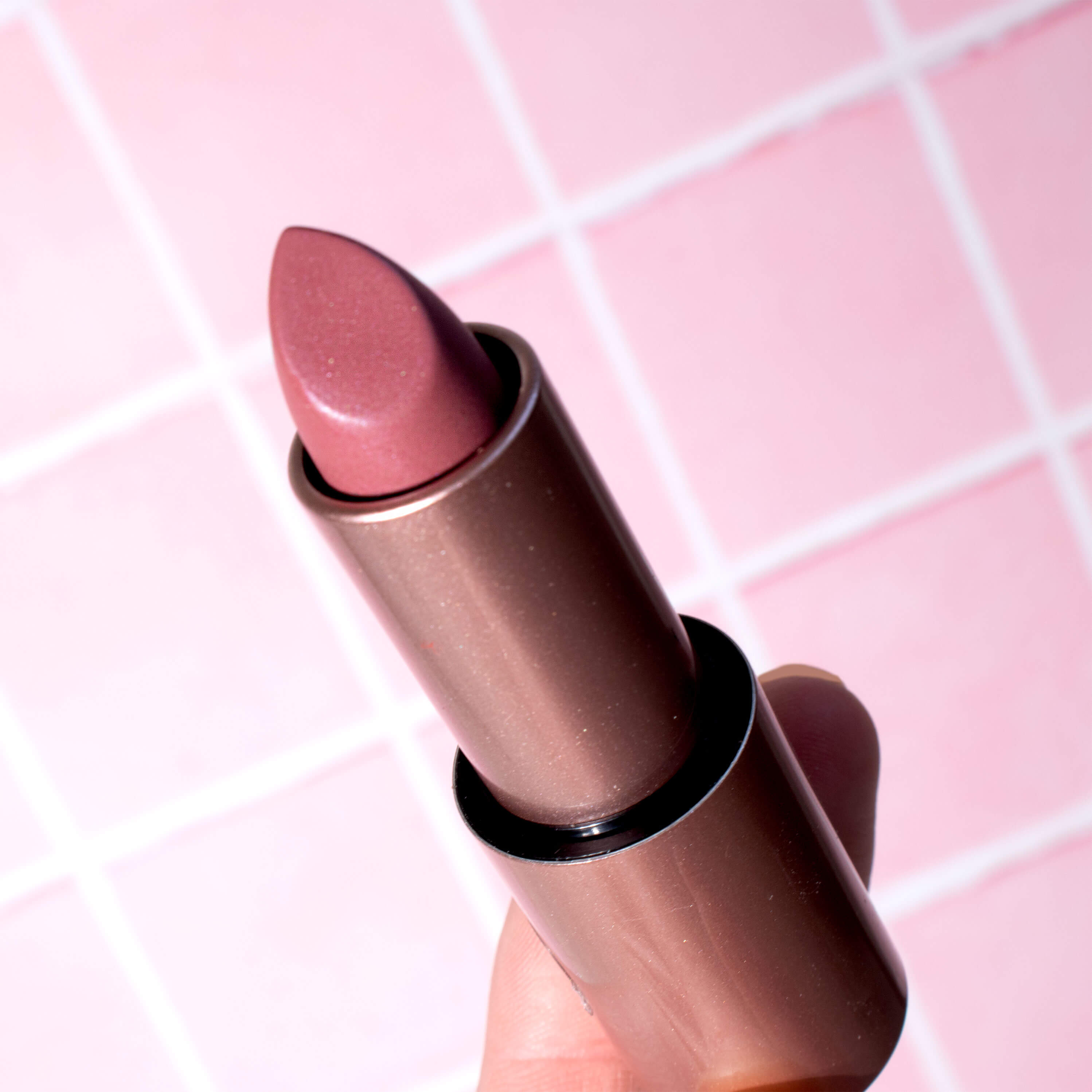 Natural makeup
Many of us have been wearing less makeup recently, being stuck at home - which is great for our skin - but when you reach for your foundation or bronzer, do you know exactly what's in them? It's common for makeup brands to use formulas in their products that aren't good for you, causing harm to your skin and overall health. Brands like Raww are making it easier than ever to make the swap to healthier, natural makeup. With formulas made with natural ingredients and that are free from skin-irritating chemicals, Raww's full collection of makeup includes Superfood-infused products to give you a healthy, natural glow that lasts all day long.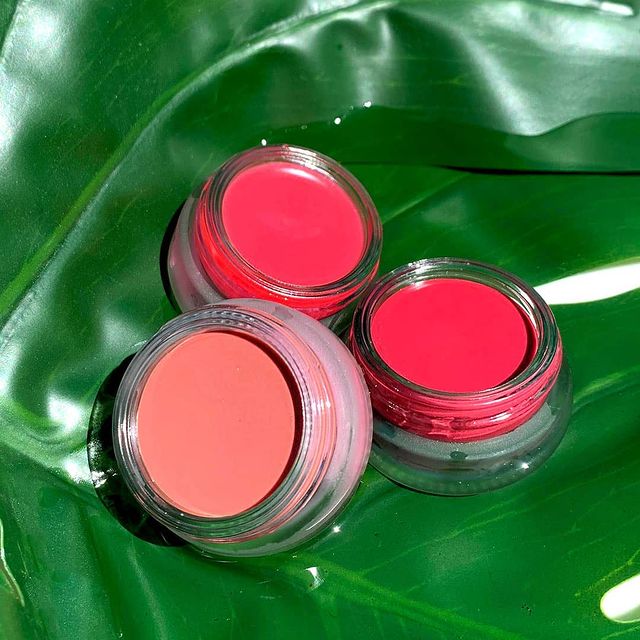 Making the swap to natural and environmentally friendly beauty products doesn't need to be complicated. Looking at the ingredients and selecting brands that offer natural, skin-loving products without any hidden nasties, is the first step to happier, healthier skin. Browse Raww's full collection of natural skincare and beauty products online, with everything from healthy nail polish to natural face products.