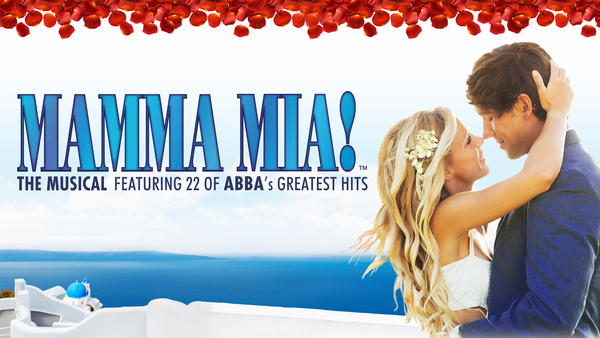 Canberra will kick off a new Australian tour of the highly acclaimed musical theatre production MAMMA MIA! in 2017 at the Canberra Theatre Centre.
The global musical phenomenon will tour Australia in 2017 – 2018, commencing its national tour in Canberra in November 2017 where it will feature for three weeks before moving on to five other capital cities.
MAMMA MIA! will be the biggest theatrical production to play at the Canberra Theatre Centre to date, and for some time the ACT Government has been liaising with stakeholders to increase the awareness and profile of Canberra as a viable destination for major events and theatre tours.
The ACT Government, through VisitCanberra's Tourism Marketing Partnerships Program (TMPP), will provide cooperative marketing funds to market the show to interstate audiences. It is anticipated the show will draw significant numbers of regional visitors within a 3 hour drive radius as well as interstate fans wanting to catch the first shows of the tour.
VisitCanberra Director Ian Hill said Canberra's destination marketing organisation was supporting the initiative both in cash and in kind support as part of VisitCanberra's goal to increase the value of tourism to the ACT economy from the current $2 billion a year to $2.5 billion a year by 2020.
MAMMA MIA! is produced in Australia by Michael Coppel, Louise Withers and Linda Bewick.
Ms Withers said she was delighted to be premiering this new tour of MAMMA MIA! in Canberra. 
"Now more than ever, the opportunity exists for Canberra to offer a viable venue, and eager market, to a wealth of productions now being produced across a country with limited venue supply," she said.
"If Canberrans, public and corporate support MAMMA MIA! and provide capacity audiences, it will be a compelling invitation for other presenters and producers. A night of great music, fun and laughter is exactly the type of antidote we all need in such complex times in our world."
Set on a Greek island paradise and inspired by the story-telling magic of ABBA's timeless songs, writer Catherine Johnson's heart-warming tale centres around a young bride-to-be. On the eve of her wedding, a daughter's quest to discover the identity of her father brings three men from her mother's past back to the island they last visited 20 years ago.  
"Over 60 million people all around the world have fallen in love with the story and the music that makes MAMMA MIA! the ultimate feel-good musical," Ms Withers said. 
"And now, in what will be a stunning new production, we want you to come join the party of a lifetime. A celebration of love, laughter and friendship, MAMMA MIA! is a fabulous night out for audiences of all ages."
Full tour, ticketing and casting details will be announced at a later date.  
To waitlist for tickets or to register interest, go to www.canberratheatrecentre.com.au/mamma-mia-waitlist/
For more great ideas for the summer period, got to www.visitcanberra.com.au