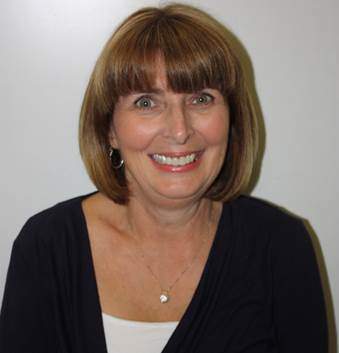 Debbie Evans is the founder of Sydney's most sought after children's therapy service, Therapies for Kids. The centre is one of the leading and most innovative therapy centres in Australia and is changing the way children with disabilities learn and grow with its integrated range of intensive programs and innovative equipment.
While working in a practice that accommodated various health professionals, Debbie saw the holistic flaws inherent in therapists sharing a room, but not treating at the same time.  She saw a gap in the market to provide families a central location with a wide range of children's therapy treatments and trained specialists treating concurrently under one roof. Nine years ago, she founded Therapies for Kids, which is Sydney's leading children's therapy service.
The state of the art inclusive therapy centre specialises in speech pathology, occupational therapy and physiotherapy. The therapy centre is for children of all abilities and is renowned for their use of a transdisciplinary practice – where all therapists involved in the care of a child meet and work with the parents and child as a unit.
"When I was planning Therapies for Kids, children with disabilities were classified into 'conditions' and agencies would only treat specific disabilities, marginalising children with a disability even more," says Debbie Evans, Clinical Director of Therapies for Kids. "I strongly believe in inclusion and to do this, we needed to provide a service for children, with no preconception of their ability or reason for seeking therapy."
"I envisaged a space where children of all abilities would be able to interact in one space and with time, the decision was to do this with our therapy gymnasium, 'Therakids Gym'. Skills in movement, play and communication do not develop in isolation, so I felt that we had to provide a suitable environment for all children to engage with. It is so rewarding to see how successful Therapies for Kids has become and that it is truly a place for all children requiring the services of a therapist," says Debbie.
The company began in a clinic with a space of 100m2 and has since grown to 300m2, with need for more space. Therapies for Kids currently has approximately 220 patients each week, which is around three and a half times the caseload of what it was prior to expanding into the gym format.
The past few years have also seen a significant increase in effective and fun treatments in the centre such as the latest specialised gross motor and sensory equipment, e.g. 'GoBabyGo Car', 'GoBabyGo Harness System' and 'Spider Cage'.
Therapies for Kids was the first in Australia to support and launch the revolutionary GoBabyGo toy cars for children who can't crawl or walk normally. This month, they are launching the first GoBabyGo Harness System in Australia. More formally known as the 'fall-arrest and body-weight-support system', the harness system is suitable for people of all ages. It is able to support those with moderate to severe mobility disabilities and enable them to have the relative freedom to experience independent movement that allows interaction with family, friends and their environment. The carefully engineered system includes a patented 'travel-car' system which is mounted and attached to parallel rods that enables the user to move anywhere within the footprint of the structure.
In the future, Debbie hopes to continue working with committed and enthusiastic young therapists and pushing the boundaries of their knowledge, equipment and vision to see every child's potential.
Therapies for Kids is for kids of all abilities. For more information, visit
www.therapiesforkids.com.au
Therapies for Kids is located at 37 Nelson Street, Annandale, NSW 2038.