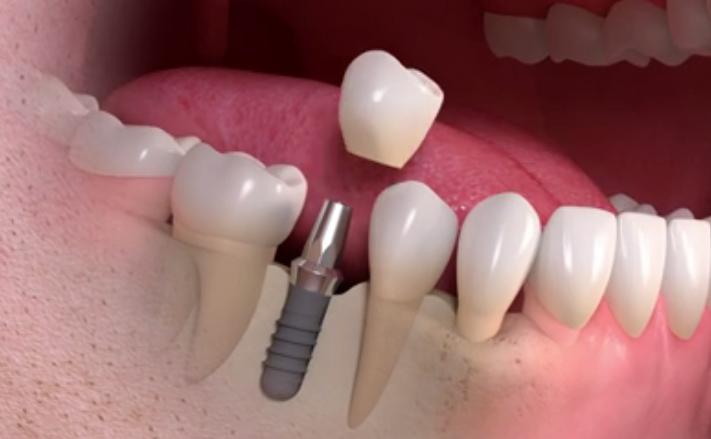 The cosmetic dentists around the world have achieved miraculous results for millions of patients with the help of dental implants restorative dentistry procedure.
The natural teeth of a person can get broken owing to various reasons, such as accidents, decaying, lack of oral hygiene, and many more. Replacing these missing teeth requires a comprehensive procedure of installing dental implants in the jaw bone. Once these implants bond with the jaw bone, they become a supporting structure for artificial teeth, viz., dentures, bridges, and crowns that are placed later on.
The popularity of All on 4 Dental Implants Sydney has grown in recent years as it's an advanced form of the above-described dental implants treatment. As opposed to placing an implant for every missing tooth in the conventional dental implants procedure, this procedure requires placing only four implants for supporting the entire arch.
Can you Explain All on 4 Dental Implants?
Patients who feel interested in all on 4 treatment or want to understand it in a better way often face confusion because they don't find the relevant information in simple language. Although dentists determine whether any treatment option is suitable for the patient or not, you should have a brief idea of different options available.
Therefore, we have tried to explain this restorative dental treatment in an easy-to-understand manner. It's important to mention here that along with being considered as a part of restorative dentistry, the All on 4 dental implants Australia procedure is also considered as a part of cosmetic dentistry. The reason attributing to this fact is that the objective of this procedure is restoring not just function but also the appearance of teeth.
Strong dental implants and teeth-like bridges that ensure a level of comfort are fitted in the mouth of a patient. As a result, the patient can continue living their routine life without any convenience or embarrassment. Neither patients never feel anything abnormal, nor people notice anything.
Now, let's get down to the nitty-gritty of all on 4 dental implants treatment. A patient goes through a surgical process in which the dentist drills the hole in the jaw bone and places dental implants over there. As the name suggests, four (4) dental implants are placed in the whole mouth. These implants support the bridges which are fitted as artificial replacements for missing teeth.
This treatment procedure can also be utilized in cases where patients want to replace their decayed teeth and badly damaged teeth with artificial teeth. In such cases, patients prefer this option for improving the way they look and smile, and thereby, improving their confidence and quality of life.
How is All on 4 Dental Implants Different?
All on 4 dental implants procedure is different from the conventional dental implants procedure in many ways. The biggest difference is the time required for completing the treatment. The process of conventional dental implants is carried out in multiple sessions.
During these sessions, various steps are taken, for example, consultation, diagnosis, teeth preparation, placing of implants, and fitting of artificial replacements. After the implants are placed, the patient has to wait for some time, which can be anywhere between a few weeks and a few months. This time is needed for letting the implant integrate with the jaw bone.
Then, the dentist fits the replacement teeth in the form of bridges or crowns. But during this waiting period, the patient doesn't live without teeth. The dentist places the temporary replacement after placing the dental implants. The process also involves placing an abutment which is used for connecting the implants to the permanent replacement teeth.
In all on 4 prosthodontics treatment, the patient can get the implants fitted and replacement teeth placed on the same day. In other words, the process can be completed in a single session with the dentist. However, a preliminary session for diagnosing and inspecting the condition of teeth is required. The decision, whether you are a suitable candidate for this treatment or not, depends on the basis of this preliminary session.
Conclusion
All on 4 Dental Implants technique is easy, quick, and cost-effective. Patients with multiple missing teeth, badly broken-down teeth, and other dental issues can get benefitted by this treatment option. In many cases, it has been observed this procedure also suits patients for whom other procedures don't work.