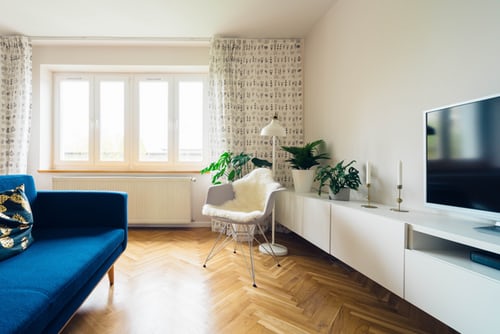 Moving into a new apartment is both challenging and exciting for many reasons. It is also quite a complex process, with so many things you need to take care of before you actually start unpacking and furnishing your new place that it's very easy to forget something very important. Those smart enough make a list of everything that needs to be done before moving into a new Miami Beach apartments with a realistic timeframe in order to avoid unnecessary stress. If you're one of them, take the following tips into account when making your list and you'll see that the whole moving process doesn't have to be so stressful and that you can actually look forward to it.
Sort things out with both current and new landlord
To begin with, you should let your current landlord know what day you're moving out. They'll most likely want to complete a move-out checklist with you and specify when and how you need to return the keys. Also, you shouldn't forget that your new landlord needs to know what day you're planning to move in. There are several important issues you need to agree with your new landlord, such as the date when you'll receive your keys and when you're supposed to pay the first monthly rent and deposit.
Find parking space
Make sure you establish where you can park on the moving day and whether the parking area is big enough for a truck or whichever vehicle you're planning to use. Speaking of which, you need to have enough people to help you with carrying the boxes and other stuff you're taking with you. Finally, consider your big furniture items and whether there are service elevators or you have to use the stairs.
Renters' insurance
It's a good idea to have a renters' insurance, even if your landlord doesn't require it. Namely, it protects your belongings in case of theft, water damage, fire, etc. and it will cover you up to a certain amount to compensate for any damage done to your belongings. Those who already have it for their current apartment need to contact their insurance agent to update the plan for the new address and possible price change.
Utilities
Your lease will stipulate what utilities you're responsible for, so you have to read the contract carefully and make sure everything is clearly defined in it. Usually, you have to set up gas, electricity, internet and cable, while your landlord takes care of water and trash, but that doesn't have to be the case. Setting up all your utilities shouldn't be a problem and you need to do it before you move in.
Hire professionals
While many people turn to friends and family for help when it comes to moving, you should seriously consider hiring professionals. While most people are happy to help, they may not be strong or experienced enough to carry some bulky items or they don't know how to secure such items to avoid damage during transport. Australians, for example, usually turn to experts who offer cheap car rental and rent trucks in such situations, knowing they can find a truck big enough for all their stuff.
Change your address
This is a pretty straightforward process in most cases and you just have to visit the office in charge of registering your new address, tell them whether the new address is temporary or permanent, a family or individual one and select a forward date, which should be your move-in date. Let your bank and your employer also know about the change.
Packing
The worst thing you can do is be late with your packing and wake up on the move-in day with stuff still scattered all over your current apartment. Start packing early and deal with those things you don't need every day first, such as decorations, books, sentimental belongings, etc. You can also start packing some clothes and dishware you won't be needing any time soon. Organise the last-minute belongings, so that you can pack them quickly closer to the move date. You might need to disassemble some furniture to make the moving day easier. Label each box you pack clearly, preferably on two sides, so that you can read the labels even if the boxes are stacked on top of each other and you'll know exactly where to put each box in the new apartment. You might even use different colours for different rooms, but that's not necessary.
Shopping for furniture
Once you know how big your new place is and what furniture you have, you might realise you need to get some new items. That's why you should take care of it before you move in and arrange for the delivery on the day when you're supposed to move in. That will help you enjoy your new apartment from the very first day of living in it.
If you've planned everything carefully, including your budget for moving and provided you start preparing well in advance, you'll see that you won't be so stressed on the actual move-in date and you'll be much more efficient and able to enjoy the benefits of your new home immediately.