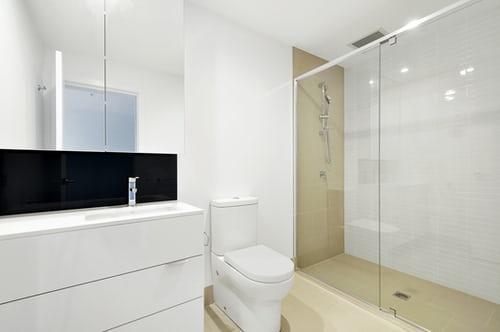 The bathroom of one's house is an essential space. It is where one gets ready for their day; therefore, the room must be comfortable to work. There are many features that one can have installed. One can install some of them whenever one wants them, while one can only install some others only during the bathroom's construction or renovations. Regardless, one can research these features while looking for baths online. With these features, one can improve the quality of their time in their bathroom with ease. Continue reading to find out more about some of the most popular features of baths.


HEATED FLOORING:
Many people have certainly experienced the pain of walking on a cold bathroom floor as they enter or leave their shower. This cold floor can cause a chill in people that can easily make those entering the bathroom much more jittery as they shower as they feel freezing. Heated flooring is a straightforward solution to the problem. Most heated floorings require much less energy and are more efficient than baseboard heaters, making them much more appealing than baseboard heaters as they constitute a much smaller part of the monthly electric bill. Since heated flooring is in the flooring, they require much less space than baseboard heaters. This way, the bathroom will feel much larger than it otherwise would. And since there is very little of the mechanism visible, it can easily fit into any theme the bathroom might have.


HEATED TOWEL WARMER RAILS:
Many have certainly experienced the problems of picking a damp towel from their towel railings. A wet towel can make it much more challenging to dry oneself after they leave the shower. A heated towel warming rail alleviates this issue while keeping the towel relatively warm, making warm towels much more comfortable and enjoyable. These towel warmers are very easy to install and very energy efficient, making them an economical way of improving the quality of the time spent in one's bathroom. The installation of these towel warmers is also effortless. Since most of the mechanism is also not visible, they can easily fit into any bathroom's theme.


MIRROR DEFOGGERS:
Most people find themselves preferring long hot showers; however, these types of showers come with a cost. Specifically, they tend to fog up any nearby mirrors. Once the mirrors fog up, they become hard to use as they don't give clear reflections. A solution for this issue is to add a mirror defogger onto the mirror. The defogging system removes the fog wholly and automatically from the mirror, allowing anyone to get a clear reflection from the mirror. These defoggers are also relatively safe and can easily fit any type of mirror, which means that there are no reasons not to have them installed in one's bathroom as they will efficiently work with any theme the bathrooms may have.


CONCLUSION:
There are many small issues that one can face while using their bathrooms every day. It is also clear that there are many solutions to these problems, and most of them can be found by shopping for instalments for baths online without any effort. These solutions do not interfere with the bathroom's aesthetics and make the bathing experience a much more pleasurable one. Paying attention to personal spaces and making them comfortable is an essential part of self-care and will help improve one's overall mental well-being.
Author Bio: Ester Adams is an experienced independent content writer with a demonstrated history of working in the writing and editing industry.  She is a multi-niche content chef who loves cooking new things.