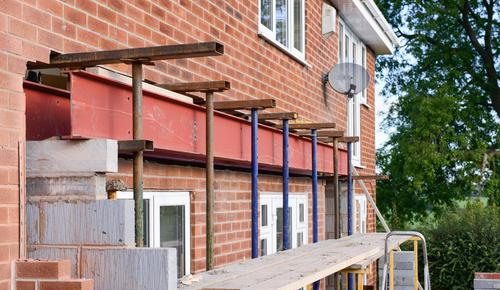 Home renovations can be an extremely rewarding challenge. They can provide many benefits such as updating an old-fashioned home and can help improve a building's overall value. Furthermore, it can be a fun task for people to take on and there is nothing quite like that feeling of achievement and pride once a renovation has been completed. Having said this, many people out there will watch TV home renovations shows such as and will think that it is as easy as one, two, three. Often not realising there's a whole lot-a helpers behind the scenes magically getting everything finished. Many will see how much money other people can make on auction day after a renovation, and they too want a piece of the money pie.
While, of course, any person from any walk of life can take on such as task, it is imperative to complete thorough research before jumping into anything to best avoid making common mistakes. The people that do jump in feet first are often the ones that end up having to borrow much more money than they intended and don't make back as much as they would have hoped come auction day. And, the ones that aren't prepared are the ones who are more likely to become ill from the stress and it is not uncommon to see couples end their relationships during a renovation. To best avoid these scenarios, we here at Ward Builders have put together some simple things to consider when looking into home renovations so that the best outcome can be achieved overall.


Focusing on a budget is the most important thing


When it comes to home renovations, the budget is the most important thing. Allocating a budget in the beginning is key, as is having a little bit of room for when surprises pop up. It is important to know that labour will account for most of any budget when working on a reno, so it is common for regular or full-time renovators to have friends or family connections who work in trades and are able to help. Another expense is building permits and approvals, engineering, architectural or building designer fees. The final part of the budget will go towards materials. Again, those who are long time or full-time renovators will usually have connections in this area and will be able to source second hand materials or get their items at a discounted rate.

As a lot of knowledge is required when it comes to trades, permits, and materials, we recommend working with professional builders such as ourselves.
There is an abundance of trade services on the Coast… but not all are equal. We work only with reliable, professional trades who provide quality. We are not only able to help with the renovation build itself, but we also project manage and use our knowledge and industry connections to help our clients stay within their budgets as much as possible.


It is important to stick to trends but not go over the top


Another important aspect to consider when it comes to home renovations is sticking to trends. Currently, such trends in a home could be island benches in a kitchen, an open plan dining and living area, having bi-fold doors that connect an outdoor space to an indoor one, as well as modern furnishing and finishes. Having said this, it is also important to not go too bold. For example, think about how many houses (even to this day) had that ugly green and orange throughout…that's because people went over the top during the 70s.

To best avoid going out of style, and to appeal to as many people as possible when you sell, it is usually best to stick with neutral colours and basic layouts. While some people will be attracted to quirky hidden rooms, or out-there patterns on cornices, a wider market will be looking for something simpler and blank canvas if you will that will withstand the test of time or that they can put their stamp on.
Image from https://wardbuilders.com.au/