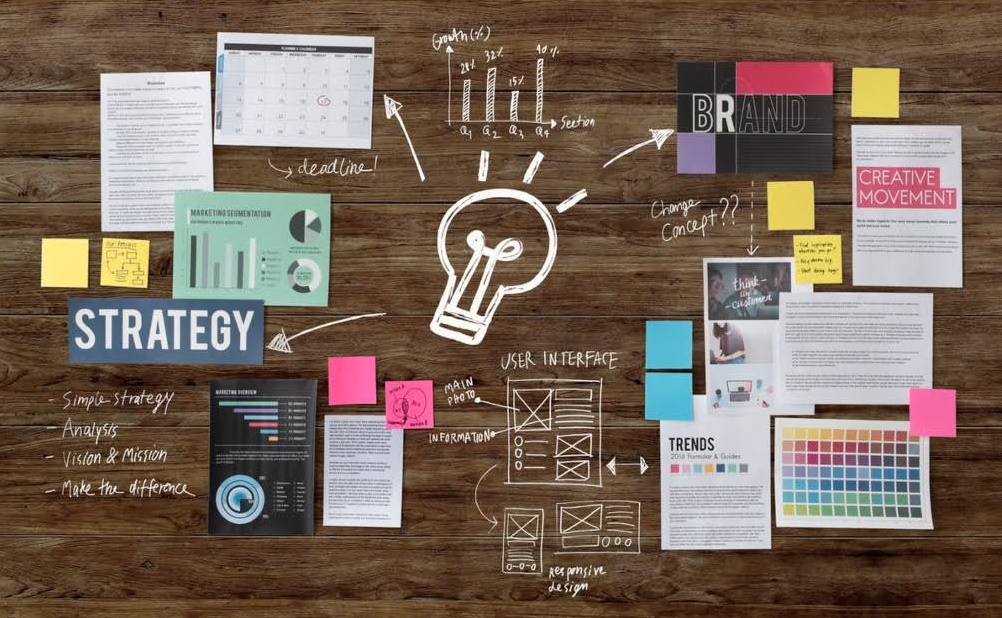 If you have been in the branding hoops for a while, you probably know that it takes quite a lot of effort and planning to win over customers because the competition keeps getting sharper every day. One of the key things that can make or break your brand's success in an increasingly cutthroat market, brand image occupies the central place in your company's marketing game. Unfortunately, it is also one of the aspects that brands fail to build properly as they do not take into account the human factor behind the psychology of branding. To truly connect with your clients and ensure they side with your brand in years to come, you will need to be resourceful and creative, and find a soft spot in the hearts of your audience. In case you don't know how to pull this advertising trick already and make your brand appear human and approachable, here are a few tips to get you on the right track.


A brand that delivers and enternatins
One of the simplest ways to make a connection with your target audience is to touch their emotions and make them feel their trust is safe with you, and it is also good if you can make them enjoy the ride, too. Humor, wit, and other branding psychology tools will help you establish a name for yourself and keep your customers loyal and eager for fresh input. After all, if you want to take home peak profits, you need to show your customers that your brand aims to keep them both satisfied with the product or service and entertained in the process. Apart from delivering your services in full, funny slogans and creative, engaging ads and commercials are a one-way ticket to branding and marketing success.


A custom-tailored marketing strategy
Once you have established your brand's identity on the market, you will also need to design a marketing strategy which will present your company in the best possible light. As a rule, the content you post on social media channels needs to be innovative yet unique, and the element of surprise has to be in line with your brand's objectives and the image you are striving to become associable with. To achieve this goal, you will need to streamline your posts and videos across networks and plan marketing campaigns well beforehand. Investing in superior advertising will be one of the best things you can do to establish a solid reputation for your company, which is why it is crucial that the advertising is executed by true professionals.


Build your brand's success via smart apps
Due to COVID-19, many brands have been forced to switch their operation online and more and more companies are venturing to create custom-tailored applications which allow them to maintain active communication with their customers. For this reason, an increasing number of Australian companies are turning to an app development agency Sydney in their quest of creating personalized apps that allow them to facilitate communication with clients. On top of that, smart apps can help make it easier for buyers to place their orders and keep them engaged and actively browsing the in-app store. The simpler and the more accessible your attitude to your clients is, the readier they will be to show your brand their cash and keep coming back for more.


Keep tabs on your marketing language
One of the most important aspects of marketing, the language your brand is using to get your message across must be custom-tailored to your audience. Avoid excessive use of industry jargon or overly formal marketing tone: few customers are experts in the field and even if they are, they would appreciate a slightly more human approach. Also, by keeping your advertising language friendly, simple and down-to-earth, your brand will avoid sending an overly corporate, high-profile, and inaccessible image of a company that cares only about profits and does not take into account the needs and preferences of its audience.


Express care and gratitude when possible
Gratitude goes a long way in life – and in marketing, too. It is easier to get new clients than to keep existing ones happy, but little tokens of appreciation and notes of gratitude might just do the trick. By expressing gratitude to new clients and regularly running loyalty campaigns among existing ones, you'll make them feel their trust, time, and cash are appreciated. Also, it might be a good idea to organize lotteries, raffles, and other promotional campaigns to mark important dates in your company's calendar. One more useful tool in a clever marketer's bag of tricks, sending special birthday notes or coupons on your client's birthdays will show them that you truly care about them.
Creating a brand image is not simple, nor is it easy to keep the customers in your corner. From branding and marketing strategies to gratitude, a timely delivery in full, and use of smart tools such as apps and award campaigns, modern companies need to be resourceful and creative when aiming to get high traffic and turnover. If you are still here, you now have a few aces up your advertising sleeve, so make sure you use them when customizing your human-centered marketing game. Good luck!