Written by

Cindy Cummings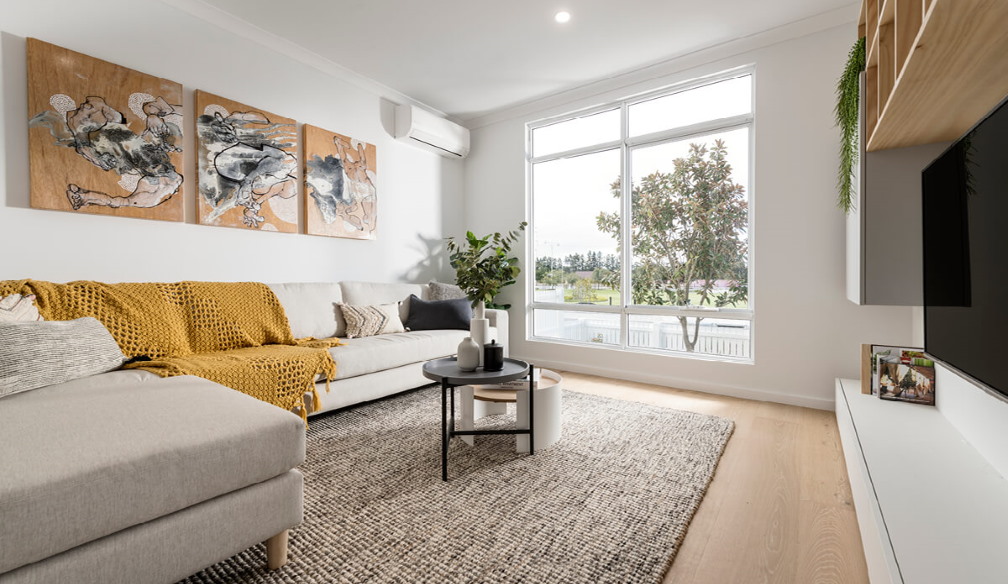 The Australian spends $20,000 on average on renovating their home, Houzz reports. Home renovation is certainly a big undertaking and costs add up fast. And, in most cases, jobs end up taking longer and being even more expensive than anticipated. So, when budgeting, it pays to add an extra 20% of the total expected project cost. Fortunately, by making other strategic decisions about your renovation, you can save money without sacrificing beauty or style.
Plan carefully
Planning your renovation is a key step in working out how to distribute your budget without spending more than you can afford. For example, how much of your budget will go toward structural renovation work and how much will you leave for internal fixtures and fittings? Avoid typically expensive and overpriced showrooms if you're on a tight budget. Always shop around and compare prices for things like flooring, tiles, soft furnishings, and appliances. In fact, before you start work on your renovations, spend time clearing out belongings you'll no longer need in your new space. Consider selling or upcycling the bits in good condition.
If your project's a large one, it's best to consult a renovation professional for advice. That way you won't risk underestimating expenses or running into unexpected yet common and costly roofing or plumbing complications or structural defects. If you intend to build new rooms, it's cheaper to do so in the space you already have rather than building onto your home. Eliminating structural expenses required to build new foundations, walls, and a roof can reduce your construction bills by as much as half. This in turn can free up your budget to spend on things like plumbing, electrics, flooring, wall finishes, fixtures, and fittings. And, if you'll be staying in temporary accommodation during your renovation and/or keeping your belongings in storage for the project duration, be sure to take rental costs into account.
Be your own project manager
A project manager typically locates and hires local tradesmen (such as, roofers, painters, plumbers, bricklayers, and electricians) and ensures they're equipped with the right information, materials, and equipment needed to complete the job. By taking on the role of project manager yourself, you can cut the total cost of your renovation by around 10%-20% since you won't be paying for someone else's time or mark-up on materials and labour. However, to act as the project manager, you need to have a decent knowledge of the building and renovation process, as well as strong organisation and management skills. It's undoubtedly a big responsibility that needs your total commitment. If you'll be staying elsewhere until the renovation is complete, you'll need to check-in on-site twice a day, once in the morning and again in the evening at minimum. And, you'll also need to be prepared to take calls from your tradesmen and answer any questions they may have throughout the day.
Finance your project wisely
Using cash is typically the easiest way to fund your renovations. However, if this won't cover the full cost of your project or risks depleting all your savings, you'll need to look at other options. For example, refinancing your mortgage lets you cash out a portion of your equity, which you can then use to pay for your renovations. And, the greater your equity, the more money you'll be able to use as cash. This money is also tax-free and, although it does need to be repaid along with your mortgage, it does offer a better interest rate compared to an alternative like a personal loan.
Opt for cheaper materials
When it comes to choosing materials, quality is key. Not only do natural materials look authentic, but they also offer durability and sustainable benefits. Natural materials, however, are typically more expensive. Mahogany, for example, can cost as much as $30 per board. In this case, opting for a look-alike can save money and look just as good. Red oak is a commonly-used alternative; it generally costs around $3 per board less than mahogany and has an attractive wavy grain.
Think long term
Opting to invest in materials initially more expensive can actually result in significant long-term savings. For example, if you're in need of clapboard siding, it's best to purchase a type that's already been primed and painted. The cost is a little higher — between 10 and 20 cents extra per foot — but you'll save money in the long run. Since factory finishes are carried out in a tightly-controlled environment, quality assurance is improved and you won't have to touch-up the paint for at least another decade.
Renovating allows you to create the home of your dreams. By making strategic decisions, you can ensure your project remains affordable at the same time.