Written by

NewsServices.com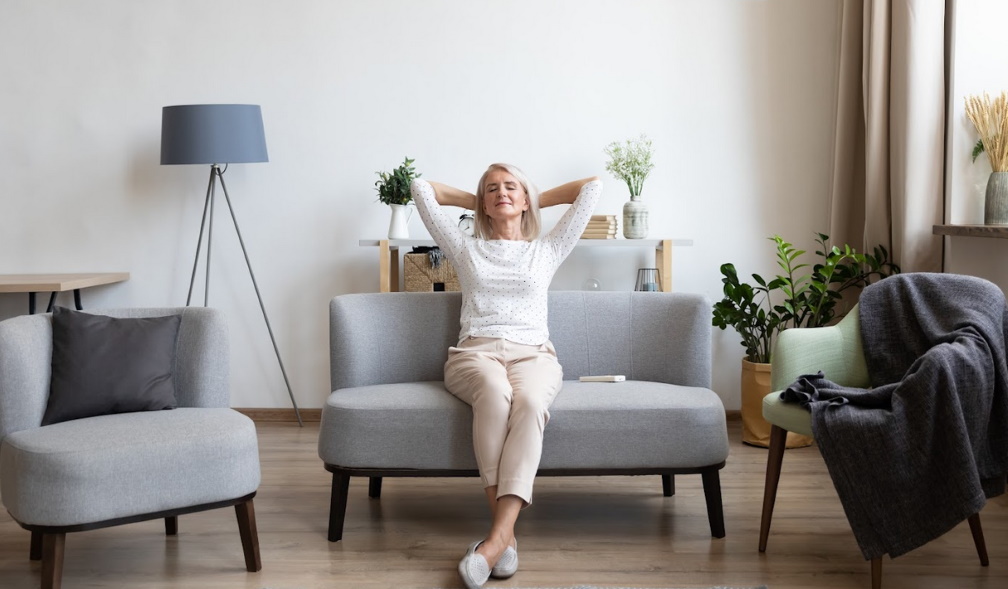 An air conditioner (AC) is an essential appliance, especially during summer and in hotter climates. It helps keep the home comfortable by removing excess heat and moisture from the house. 
That being so, shopping for this equipment can be challenging, especially for first-time buyers. This is because there are many types available in the market. All have different uses for numerous manufacturers and retailers sell AC systems. Also, some are pretty costly, and some of the cheapest ones might be inefficient and may not last for long. 
How To Pick A Good AC For Your House
If you're looking to buy an AC unit, it's crucial first to identify what system is most suitable for your house. You can conduct online research based on your needs and where you live. Alternatively, you can talk to a friend with an AC in your local area. 
However, this article provides tips on choosing the best AC for your home to make your work easier. These are:
1. Buy An AC From A Reputable Manufacturer
Since many AC makers are in the market, falling for companies that offer an ineffective unit can be easy. Most sellers with substandard products will try to entice customers with low prices.
However, this doesn't mean that all good AC systems are expensive. There are some efficient ones sold at affordable prices. But you have to ensure you get them from a reputable company or retailer.
To identify a good AC manufacturer, check how long the firm has been in operation. For instance, Daikin air conditioners and others made by enterprises that have been around for longer tend to be high-quality products. That being so, don't dismiss all young companies. Some use the latest technologies to improve the air quality produced by their AC units. Therefore, their systems may be more efficient than those produced by some older companies. 
Additionally, check the company's online reviews. If you find several good comments about their ACs, it might mean they offer superior products and you can buy your unit from them. Also, when purchasing, ask the retailer if the company provides a certificate of warranty. This information is also on the manufacturer's site. Usually, those who offer this documentation use it to assure their customers that their ACs are durable and of high quality. 
2. Pick An AC Type Suitable For Your Home
As mentioned, there are various kinds of AC units. They're all priced differently and are suitable for specific spaces and needs. Therefore, when buying one, you have to ensure you get the right type for your house. 
Among the several AC types available in the market, you might find some suitable for residential homes. For instance, you may come across the window ACs. They're said to be good for single-level houses and are much cheaper to buy. However, these must be uninstalled in winter and are often too noisy.
Another kind you might find is the central AC. This type can cool the entire house and might be more efficient than other systems yet they might be more expensive than some types. You might also come across portable units. Split-type air conditioners are also used in residential buildings.
Therefore, when buying any AC unit for your home, ensure you have your space, needs, and budget already sorted out. Also, you can ask your local retailer what system might be suitable based on these three factors. Usually, an experienced seller will offer reliable advice and repairs according to what they've learned over the years. They might also give you some tips to help ensure the unit serves you for longer.
3. Get An Energy-Efficient Model 
You should also consider an energy-efficient air conditioning unit. These systems might be a bit expensive, but they can help you save some cash on your power bills. Besides that, they're also more friendly to the environment.  
In most cases, you'll find AC units with an energy rating label. It's advisable to go for those with favorable ratings as they'll consume less power. With these, therefore, you'll save more money on your monthly electricity expenses. Besides that, with some energy-efficient units, you might get tax credits depending on the laws implemented in your locality.  
Conclusion
When buying an AC unit for your home, choosing the most suitable one can be challenging. There are many types available in the market. All of them serve different needs, spaces and are priced differently. In addition, there are also many AC retailers and manufacturers. Therefore, it can be hard to identify whose products are the best.
It's advised that before buying an AC, you must first identify your needs. You have to research the best units for your budget and determine which company offers the best products. However, to make your work easier, this article provides some tips that could help you select a perfect system for your home.