Written by

NewsServices.com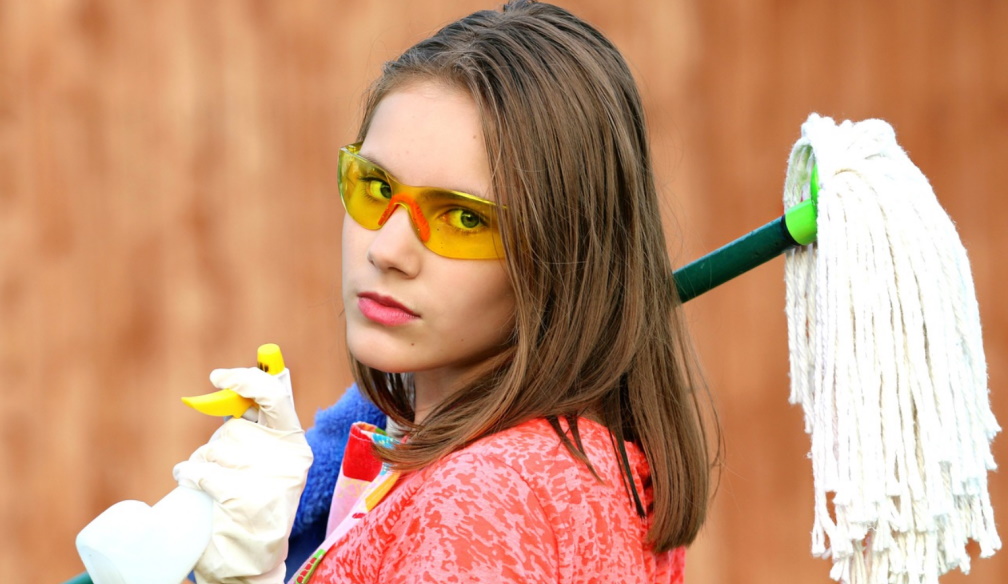 It might feel counterintuitive to think of your housework as being bad for the environment. After all, you're doing a big "cleanup" in your home, so how could that be bad for the planet, right? Well, it really depends on the tools you use, how frequently you do the cleaning, how much energy you use, and how you dispose of waste items.
If you want to be really sure that you give your home the deepest and greenest clean, then the best thing to do would be to find an Eco-friendly deep cleaning service in Melbourne, or in whichever city you are based. If you want to try it yourself first, then here are some ways you can do it:
1. Cut Down on Vacuum Energy
The most energy-intensive device in your cleaning routine is most likely the vacuum cleaner. Now, it's counterproductive to suggest that you do all the cleaning without the vacuum, because it's not just a matter of convenience, but also of efficacy. The vacuum helps to remove harmful allergens from your living space, and that's important for health.
You can, however, cut down on the amount of power you require when vacuuming by first using a manual carpet sweeper to get out the surface dirt. This means you won't have to vacuum quite as often to get to the more embedded dirt, which takes longer to build up anyway. Collecting everyday dust, dirt and crumbs with a carpet sweeper keeps the carpet looking nice, and cuts down on energy use.
In addition, when you do come to use your vacuum cleaner to give the carpet a deeper clean, then be sure to empty out the dust collector before you start. An empty vacuum cleaner runs more efficiently and will get the job done well.
2. Cut Down on Laundry Energy
One more energy-intensive device that you use in your daily chores is the washing machine. Cutting down on energy in your laundry is actually very easy. Ensure every laundry load you do is a full one so as to cut down the total number of loads you need to do. Also, make use of cool water washes whenever possible which is much more energy efficient. You might also consider air-drying your clothes on a line outside if you can. In a sunny nation like Australia, we don't need the drier all the time.
3. Clean with Washable and Reusable Tools
If you reflect on your own cleaning, how often do you make use of single-use or disposable items like paper towels. They're very convenient, we understand, but using cloths that you can wash and reuse is much more eco-friendly. If you're getting through packs and packs of sponges every month, too, then make a switch to more durable brushes and scrapers for doing the dishes that will last much longer.
4. Go for More Natural Cleaning Products --- Or Make Your Own!
Steering clear of harsh chemicals is another big step to making your cleaning greener. Things like ammonia are very good as cleaning additives, but they can have adverse health effects and do the environment no favours, either. Look into using things like lemon and baking soda solutions, or others with white vinegar and see what amazing results you can get.
These products are cheap and readily available in your local store and will leave a pleasant scent afterwards, especially when you use lemons. This brings us nicely to the final point.
5. Use Natural Scents
Finally, instead of investing in artificial air fresheners that contain phthalates, why not enjoy the fresh lemon scent from your new cleaning products mentioned above, or create scents by opening windows, placing flowers, plants and other naturally scented items around the house. These are better and have added benefits of keeping insects away in some cases, as well as oxygenating the room and generally improving your living environment.