Written by

NewsServices.com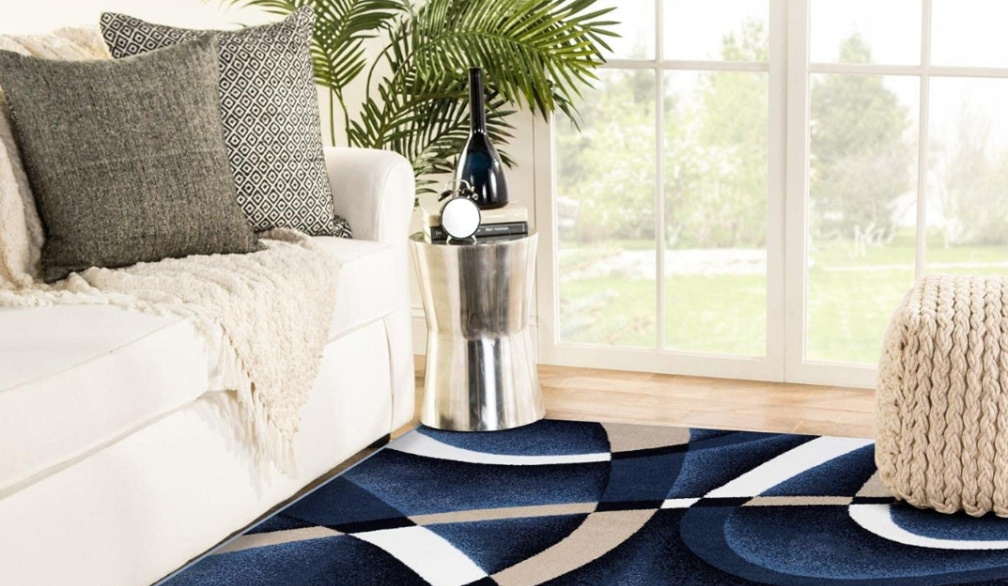 What Are Modern Rugs?
As the term suggests, these contemporary rugs will usually feature bold colours and free-form styling elements. They may also contain retro elements which were popular at a particular time. For example, you can find '90s-inspired rugs that will match your current decor. However, be careful when buying these rugs, as they can make your room look uninspired and gaudy.
Modern rugs come in three yarn types: cotton, polypropylene, and wool. These materials are durable and are great for high-traffic areas. Wool rugs, for example, are natural fibres, which give them a softer cushioning effect. Wool rugs also last a long time and are fire-retardant, unlike their nylon counterparts. They can be vacuumed regularly and are generally easy to clean.
Contemporary rugs are made with bold colours and geometric elements. They are often architectural and modern but have many influences from the arts and crafts and art deco periods. They also have a forward-thinking look. Contemporary rugs are perfect for any room because of their versatility. They can bring a touch of modern art to a room. However, if you are looking for a more classic style, you may want to consider a traditional area rug. You can also decorate your living room or bedrooms with boho rug designs. 
Types Of Modern Rugs: A Detailed Discussion
You have many choices if you are looking for a beautiful modern rug. Listed below are some of the types of modern rugs available. You can also opt for hand-knotted modern rugs. If you want to choose a Scandinavian or lodge-style rug, you can check out the following collections. There is something for everyone in these collections. If you're having difficulty deciding, you can read some reviews for more information.
Overdyed Modern Rugs
Overdyed modern rugs can bring a chic, updated feel to any room. They're available in several different sizes to fit a variety of areas. They can be the centrepiece of a living room, family room, or bedroom. And since they're available in many colours, you're sure to find one that fits your style. Whether you're looking for a rug for a new home or are looking to refresh an older one, an overdyed rug can be a perfect choice.
Overdyed modern rugs are often sold under the name Colour Reform. This style is great for modern decor since it adds bold colour and pattern to a room. These rugs come in a wide range of colours and can change the entire look of any room. They can also add a splash of colour to a previously dull room. However, before you purchase an overdyed rug, be sure to check its care instructions.
Natural Fibre Rugs
When choosing natural fibre modern rugs, there are a few things to consider. First, consider where you will be using the rug. This is especially important if you have high-traffic areas in your home, such as hallways and family rooms. Medium-traffic areas, such as a dining room or home office, can do with a less-high-traffic rug. Choosing a natural fibre rug suitable for high-traffic areas is essential to keeping your floors looking beautiful.
You can find many natural fibre modern rugs at Pottery Barn. These eco-friendly rugs feature soft natural fibre yarns and organic patterns. These rugs often feature a dense sisal weave and colourful, craft-inspired textures. These rugs also have cotton backing. Natural fibre modern rugs are an excellent choice for homes with a green or eco-conscious aesthetic. There are numerous benefits to natural fibre rugs, including durability and style.
Lodge Style Rugs
Hunting and wildlife-themed rugs are a great way to bring the outdoors inside. These rugs are warm and inviting with whimsical patterns, wood details, and hunting trophies. In addition to serving as beautiful floor coverings, these rugs are also great for kids' playrooms and pets' resting areas. They also make great accessories for your fireplace seating area. If you are looking for a modern and stylish rug for your cabin, look no further than Woodland Things.
The 60809 Vintage Tartan Plaid Area Rug exudes the luxury lodge style with its contemporary rustic charm. Made from hand-woven wool, these rugs feature a rustic Ralph Lauren style and timeless tartan pattern. This rug is versatile for any interior style, perfect for stately homes, hunting lodges, or rustic cabins. Here are some of the best rugs for cabin interiors. And don't forget to look for a unique, handmade rug that matches your decor.
Scandinavian Style Rugs
When shopping for Scandinavian-style modern rugs, the most common style is neutral, medium-pile, and handcrafted. However, this style is not limited to those two features, as there are many other options for you to choose from. 
The Scandinavian style is inspired by the culture of the people of the region. This cold region gave rise to some of the most recognizable elements of Scandinavian-style modern rugs. In the eighteenth century, Scandinavian culture was dominant in Europe. It was here that the Vikings and long-ships developed, as well as the complex social habits of the Norse people. In this way, they created a rug style that embodies their lifestyle.
Zakra Rug
The Zakra Rug is a handmade 100% wool area carpet with a unique hand-knotted pattern. Its contemporary design is elevated, while its functionality makes it an excellent choice for modern homes. Zakra Rugs go well on waterbeds and they enhance the looks. You can sunbathe on your waterbed and on the comfort of your Zakra rug.
While the Zakra rug is easy to clean with a dry cloth, it should be professionally cleaned for more stubborn stains. Unlike other synthetic rugs, the Zakra does not have a lingering chemical smell when it is new. 
The Bottom Line
Today, modern rugs are created from various fabrics, including synthetic materials. Wool, for example, is popular because of its soft texture. But modern rugs are also made of cotton and other natural fibres. Because of these characteristics, they are durable and fire-resistant. Those qualities make contemporary rugs a great choice for rooms with hard floors. However, the colour and size of modern rugs are often a matter of personal taste.