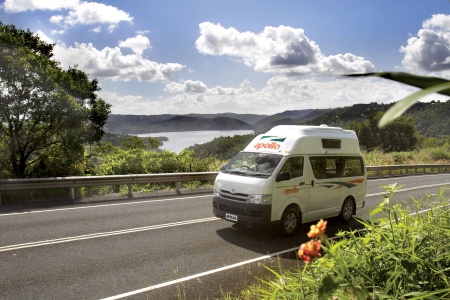 Purchasing a motorhome is a major financial decision. For budget-conscious individuals, making this significant purchase might be overwhelming, even intimidating. But, it doesn't have to be. Smart strategies can make motorhome dreams a reality for even the most budget-conscious travellers. Entering the shopping process with plenty of knowledge and realistic expectations can help you achieve your dreams of travelling the world in your motorhome. So, as you begin to research motorhomes for sale, consider these key tips to ensure you secure a ride that keeps you on budget.
1. Set Realistic Expectations
The fanciest motorhome on the lot and a strict budget simply don't go hand in hand. So, enter the motorhome shopping process with realistic expectations so that you're aren't tempted by every shiny new feature on the latest model motorhome. Sit down with your family or travel partners to determine what amenities are must-haves in your future motorhome. For example, you might require a specific number of beds to accommodate your family. You might want a full kitchen because you plan to eat as often as possible in the motorhome. However, you might not require the latest technology or the upgraded upholstery. Focus on function and practicality so that you stick to your budget. Remember, you'll always have the opportunity to make some upgrades over time as your budget allows.
2. Shop Around
The more places you search for motorhomes for sale, the more likely you are to find a deal that keeps you on budget. Even if you've worked with a certain dealership before, you aren't obligated to buy from the same dealership again -- especially if its price can be beat elsewhere. So, look at comparable models on different lots to search for the best price. Broaden your boundaries if possible to maximise potential savings. If you only have a couple of motorhome dealerships in your area, consider a day drive to other nearby locales to see what those dealerships have to offer. This additional time investment will pay off as you search for a motorhome that's priced to fit your budget.
3. Be Open to Negotiation
You're not going to get the best price on a motorhome without a little effort. After all, the dealer is going to want to sell you the motorhome for the highest price you'll take. However, if you're ready to negotiate, then you can secure a lower price that's more budget friendly. The most effective negotiation is one backed by research. For example, if a rival dealership is offering the same model at a lower price, use that information as power as you negotiate. Look beyond just the numbers when you're negotiating as well. For example, ask if the dealer with throw in some free oil changes to sweeten the deal.
4. Consider Used Models
A gently used motorhome might be best for your budget. Don't shy away from exploring used options, which just might allow you to secure a higher end model that fits in your budget. You have several options when shopping for a used motorhome. First, look on websites or even newspapers for used motorhomes for sale directly from the owner. Here, you'll work one on one with the current owner to negotiate and secure a deal. Alternatively, seek out dealerships that sell used vehicles. At dealerships, you'll have the opportunity explore different used models and even compare used and new motorhomes all in one stop. If the price and features are right on a used motorhome, request a thorough inspection to ensure the used model is ready for the miles you want to put on it.
5. Scale Down If You Must
If you're feeling disheartened after an unsuccessful search for the right motorhome, don't give up. Just change your strategy. Conduct additional research and look at models that are smaller than the motorhomes you've already considered. Perhaps a smaller size motorhome will deliver suitable features for your travelling needs, all while fitting within your budget. Thanks to many models, sizes, and styles of motorhomes available, your options are seemingly endless when searching for the right motorhome for your needs. So, don't shop with a narrow mind. If you didn't like what you saw the first time, look at other models to find one that doesn't break your budget.
Shopping for a motorhome with your budget in mind is a smart financial decision. No matter the size of your budget, you'll probably have to make some concessions when you're selecting a motorhome because not every budget promises every top-of-the-line feature. Successful shopping begins with detailed research and a personalised inventory of wants and needs. Search for motorhomes for sale with an open mind, considering both new and used versions at different dealers. Once you've settled on the right motorhome for you, negotiate smartly to secure a price that fits your budget. When you do, you'll have funds left over for the many road trips to come.